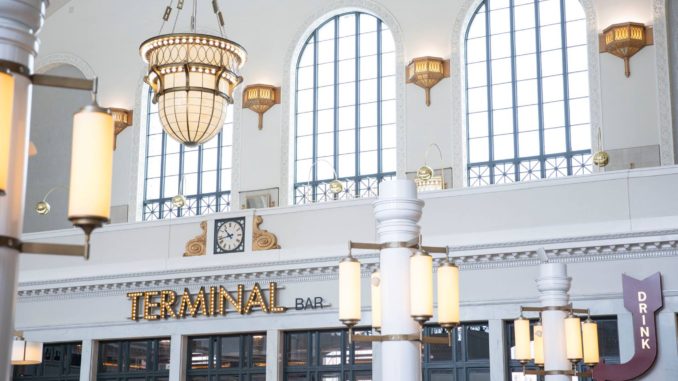 VenueBook, the leader in digital event booking known for real-time response and pricing, has launched the Denver market in partnership with Sage Hospitality and Sage Restaurant Group. Denver planners can now discover and book Sage's hotel and restaurant properties and other high-end venues through VenueBook's best in class booking platform.
VenueBook is a free booking tool for event planners to research event spaces with transparent pricing and real-time availability. VenueBook's technology allows planners to communicate directly with event spaces, e-sign contracts and pay online in a secure digital platform.
VenueBook is the only end-to-end event venue marketing, booking and management solution available today. Real-time availability and instant quotes power quick conversions on highly-qualified event leads from corporate event planners at companies like Uber, Google, JP Morgan, Deloitte, Dropbox, Citi, Oracle, Facebook, Pac-12 Networks, General Electric, Salesforce, Morgan Stanley, Cornell University, Comcast and Accenture.
"Corporate growth in Denver has undoubtedly led to a boom in the events industry. VenueBook's launch of the Denver Market will provide busy event planners with a powerful digital event booking system and venue operators the tools to market and book events all in one place," said Kelsey Recht, Founder & CEO of VenueBook.
"Sage Hospitality is excited to partner with VenueBook in the emerging digital event booking space because of its best in class booking tool and strong following among corporate event planners," said Walter Isenberg, President & CEO of Sage Hospitality. "We know Denver planners want to discover and book venues digitally and in real-time, and VenueBook has built an incredibly intuitive tool for both planners and venue operators."
Female-founded and led, VenueBook is the only software-driven marketplace designed to bring event planners and event spaces together to create a quick and easy event planning experience. The online marketplace helps match event planners to the right space for their occasion, based on real-time availability and transparent pricing.
Denver-based Sage Hospitality was founded in 1984 and continues to lead the hospitality industry in hotel and restaurant management as well as real estate investment. Sage is known for outstanding relationships with hotel brands and creating places that people want to go to, not through, including 10 unique restaurant concepts by Sage Restaurant Group and independent luxury properties by Sage Hotels.
Denver-based Sage Restaurant Group creates experiences where food, drink and inspired design meet and mix. These independent restaurants, adjacent to hotels, deliver exceptional catering and in-room dining experiences. With locations across the country, Sage Restaurant Group's concepts feature a distinctive scene and a subtly infused local vibe.
Does your company have news it would like to share with our readers? If so, we invite you to review our editorial guidelines and submit your press release for publishing consideration.