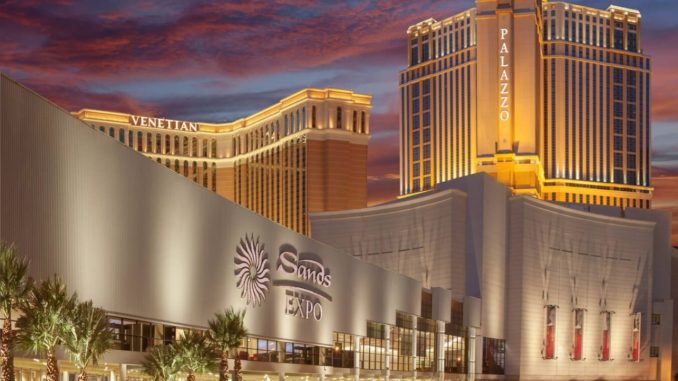 Hoteliers have no shortage of important differentiators to consider, both product and service-specific when vetting prospective technology. After all, the implementation of a new platform is far more than a simple, one-time investment. It is the decision to establish an on-going partnership with that technology vendor.
These same considerations exist in the realm of employee safety technology — if anything, they are amplified. With legislative mandates being rolled out across the United States requiring hotels to provide staff with employee safety devices (ESDs), thousands of properties are positioned to become compliant under rather swift ordinance deadlines. The momentum towards establishing improved safety standards across the industry is incredibly exciting, but as with any widespread reform, the process demands a high level of care.
As modern safety platforms start to make their way across properties, React Mobile has played a critical role in assuring hotels of all sizes and scale meet ordinance deadlines in a timely manner. Recently, we had the privilege of working alongside the largest hotel in America, and as you might imagine, a project of such scale provided some valuable takeaways which further solidified the products and processes we have in place for enterprise-wide panic button integrations and implementations.
Safety to Scale
When implementing a hardware deployment that involves the training of staff, you're not simply dealing with the sheer volume of properties and rooms, but also with individuals who need to be trained. When working with a hotel of exceptionally large scale, the subsequent training process should not only be refined and efficient but will also require more intensity and frequency to ensure staff members are well supported.
Fortunately, large hotel properties often boast departments that are notably well-managed, often fairly autonomous in the way they work within themselves to come up with solutions and processes. In our particular case study, each department was highly receptive to the training and able to establish their own standards of procedure (SOP) that worked best within their departmental groups. This allowed us to develop an exceptionally efficient training module — one which, we believe, is integral to the success of installations across large-scale properties.
To ensure swift adoption of the new platforms and subsequent procedures by staff, each training session focused on certain groups and leads and then scaled from there. For example, we would train individuals at the executive level, who would then train managers, who would then train team leads, and so on.
Of course, any technology deployment will encounter certain kinks — especially in the case of expansive properties. However, the collaboration between hands-on install teams and self-governing departments created an environment that bred quick, effective solutions, and SOPs.
Strength in Partnership
Within a large hotel property, there will often be dedicated individuals that can help assist with the implementation process, such as an IT Project Manager. In the case of this property, we worked to install three Bluetooth towers while deploying over 900 devices. With great volume, comes great responsibility. As such, it was understandably crucial for the installation teams to be flexible and accommodating and work according to the hotel's individual needs and the  departments' hours and availability.
As you also might imagine, the processes associated with a 200 room install in comparison to an 7,000 room install is extremely different. The key to success, we've found, is the vendor's ability to scale up or scale down seamlessly based on the unique needs and scale of the client.
We understand that it is not enough to just have a great product; the process and approach to client partnership must be solidified and perfected in equal measure. Whether working with a smaller boutique hotel or a casino with multiple properties, we can scale according to the industry or regional requirements with ease. Ultimately, the marriage of a great platform, built with employees in mind and offering varying tiers of service, with the highest standard of vendor support, is where the magic happens, so to speak.
Tried and True = Peace of Mind
Beyond the installation itself, React is still available to support each property after our installation teams leave. From hardware troubleshooting to utilization guidance, our team members will continuously check in with project managers months after the roll-out to ensure continued success. It is our mandate to keep our communication lines open, not only to offer support to customers but to also receive critical feedback to determine what user improvements can be made.
After all, a best-in-class solution, regardless of category, requires on-going evolution and innovation. This is a process we proudly dedicate ourselves to, especially with the understanding that any improvement to our product means enhanced confidence for hotel staff around the world.
With credit to the new legislative landscape, there exists a variety of newcomer employee safety solutions emerging onto the scene, and this momentum is undeniably exciting. However, working with such a large-scale property reiterated just how important it is to have a firmly established, proven, and ultimately, scalable process in place.
Being an industry pioneer when it comes to safety technology, React Mobile is entirely comfortable taking the reigns as it relates to the training and implementation process. We aim to work in a seamless, collaborative, hands-on manner with each hotel, ensuring the relationship always provides them with the support they require both during the install journey and for many years to come.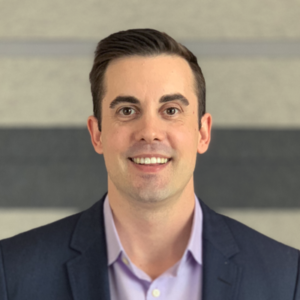 Robb Monkman is the founder and CEO, of React Mobile, Inc. With experience launching multiple products, from idea to exit, Robb previously headed up the sales and marketing of advanced communications solutions to the Department of Defense (DoD) and the Department of Homeland Security (DHS). Several years ago, Robb was the victim of an armed robbery and hostage situation that left a lasting impression on him.  He soon learned that thousands of people every day were in situations where they desperately need help but couldn't make a call.  He made it his mission to solve this problem, founding React Mobile to create a simple yet powerful personal safety platform that today is transforming the way people call for help in emergencies. React Mobile is making tomorrow a safer place and already helping people all over the world. Founded in 2013, React Mobile is a global leader in providing panic button solutions for hotels. Their best in class hospitality safety platform helps hotels keep their employees safe. The React Mobile system allows management to deploy response resources to the exact location of an emergency within seconds of an alert, getting help to where they need it fast. In an emergency quick response times are essential.
Are you an industry thought leader with a point of view on hotel technology that you would like to share with our readers? If so, we invite you to review our editorial guidelines and submit your article for publishing consideration.