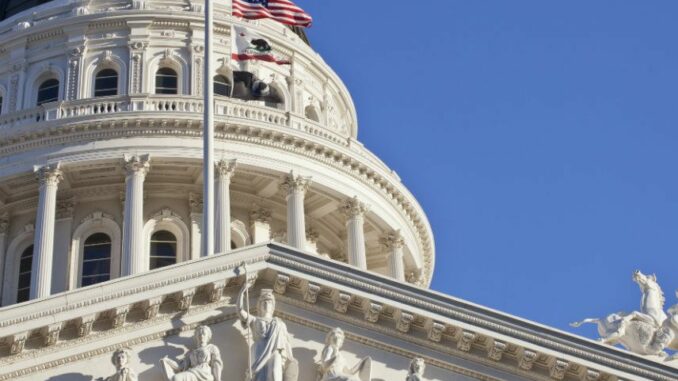 Across the United States, hoteliers are newly united by a mandate to improve employee safety with the widespread implementation of employee safety devices. Within an industry in which staff is so frequently placed in potentially vulnerable or physically demanding scenarios by the nature of their work, an industry-wide push for reformed safety measures comes as no surprise. Instead, it represents an essential update to traditional, insufficient safety processes. Quite simply, it's not just about the guest experience anymore. It's due time to consider the staff experience and the support they receive within their workplace in equal measure.
The initial demand for employee safety reform arrived last year, with the American Hotel & Lodging Association's ground-breaking 5-Star Promise. The pledge represented a voluntary commitment by AHLA members to enhance policies, training, and resources, including providing employee safety devices aimed at strengthening the culture of employee and guest safety, with an emphasis on preventing and responding to sexual harassment and assault.
Now, one year after the movement began, the AHLA has just reported a 230% increase in members participating in the 5-Star Promise, growing the commitment to 56 hotel companies. With devices now available in markets including New York, Washington, Chicago, Seattle, California, and Miami Beach, we approach a goal of nationwide implementation by 2020. Undoubtedly spearheaded by the #MeToo movement, more than 5,000 properties have already deployed safety devices this year.
Legislative Momentum Hits California
Hotels around the country are aptly rising to the occasion, and California is no exception. Unite Here Local 11, a union that represents 30,000 hospitality workers employed in Southern California and Arizona, helped lead initiative campaigns to require electronic panic buttons for all hotel employees.
Following suit of the AHLA, ordinances in Sacramento and Long Beach were signed into action as of November 6th last year. The Measure WW ordinance requires hotels to supply hotel employees who work in guest rooms without other hotel employees present with an electronic contact device, for summoning on-scene assistance and reporting threatening conduct.
Hotels are required to post notices of this practice in guest rooms, and fines and penalties could be assessed at $50 per affected employee per day and may include possible punitive damages, attorneys' fees, and other costs.
In Santa Monica, hotels are now mandated to provide hotel housekeepers with safety protections to prevent sexual violence or other threatening behavior with the help of employee safety devices. The local legislation also requires every hotel licensee to develop, maintain, and comply with a written sexual harassment policy to protect employees against sexual assault and sexual harassment by guests.
Moreover, the Long Beach ordinance also prohibits employers from retaliating against employees who decide to use their panic buttons.
Panic Buttons to the Rescue
While this industry-wide momentum is a positive thing, it also brings with it tight deadlines in light of new mandates.
For hotels hoping to comply with new legislation in a timely manner, the question arises: which employee safety solution is the best fit for your property? Representatives of the AHLA have confirmed that no hotel companies are merely handing out whistles to address sexual harassment. So how can hotels achieve compliance quickly, but with the right training and implementation processes for your staff? What are the key identifiers of a best-in-class employee safety solution?
The employee safety devices of today are a far cry from the noisemakers of the past. In fact, modern ESDs aren't noisemakers at all, but rather, act as fully integrated employee safety platforms. In an effort to ensure staff safety anywhere on-property, hoteliers are implored to seek out those platforms which rely on beacon Bluetooth technology to track distress calls on or off the hotel property, both indoors and outdoors.
This becomes especially important in the case of large-scale resort properties and casinos, as legacy noisemakers, which simply emit an audible distress call, won't be enough to relay precise location information during a staff emergency. With the implementation of ESD devices enabled with GPS and Bluetooth Location Services, staff members can discreetly call for help anywhere on the property from their handheld device and when indoors, have their precise location provided to support staff, along with real-time location tracking down to the floor and room number. This provides an extra level of security to staff, ensuring help is never out of reach in dire situations.
It's also important to recognize that there is no 'one-size-fits-all' solution, and panic button applications should be easy to implement, easy to use, customizable, and able to integrate seamlessly with existing technological infrastructure. With this in mind, hoteliers should look for a security device provider who can cater to the individualized needs of each property. Those properties which are smaller in scale may require a more basic tier of service, while larger hotels that are more complex in nature may require a more advanced solution. Ultimately, the ability of a technology partner to address their property's specific needs represents an integral identifier of a best-in-class system.
As we witness the rapid, on-going expansion of employee safety-focused legislations and requirements, hoteliers are turning to new technologies to take care of not just their guests, but their staff as well. With an estimated 20,000 hotel properties now committed to acting on the 5-Star Promise, we look forward to a (very near) future in which an estimated 1.2 million hotel employees will be better protected with the provision of ESDs, supported by increased training and resources.
Robb Monkman is the founder and CEO, of React Mobile, Inc. With experience launching multiple products, from idea to exit, Robb previously headed up the sales and marketing of advanced communications solutions to the Department of Defense (DoD) and the Department of Homeland Security (DHS). Several years ago, Robb was the victim of an armed robbery and hostage situation that left a lasting impression on him.  He soon learned that thousands of people every day were in situations where they desperately need help but couldn't make a call.  He made it his mission to solve this problem, founding React Mobile to create a simple yet powerful personal safety platform that today is transforming the way people call for help in emergencies. React Mobile is making tomorrow a safer place and already helping people all over the world. Founded in 2013, React Mobile is a global leader in providing panic button solutions for hotels. Their best in class hospitality safety platform helps hotels keep their employees safe. The React Mobile system allows management to deploy response resources to the exact location of an emergency within seconds of an alert, getting help to where they need it fast. In an emergency quick response times are essential.
Are you an industry thought leader with a point of view on hotel technology that you would like to share with our readers? If so, we invite you to review our editorial guidelines and submit your article for publishing consideration.