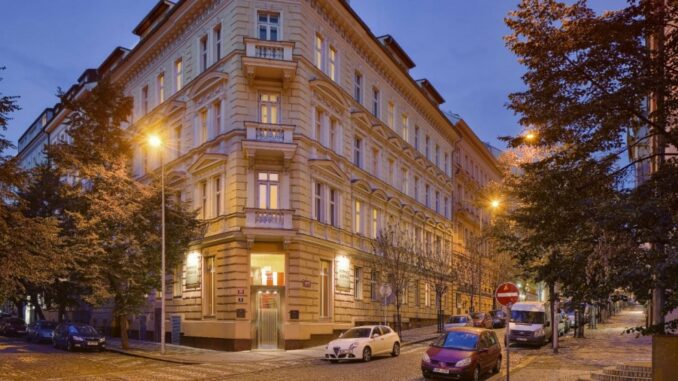 One of the Czech Republic's largest hotel chains, CPI Hotels, has engaged SiteMinder, the global hotel industry's leading cloud platform, as it seeks to target a new wave of leisure tourists and broaden its traditional focus on corporate guests.
This engagement sees CPI Hotels using SiteMinder's technology to automate their online distribution and integrate smoothly into the Choice Hotels International network, of which CPI Hotels is the exclusive representative in the Czech Republic and Slovakia. It also sees the chain gain a newfound ability to maximize operational efficiencies and maintain room rates and inventory across their multiple distribution channels.
Michal Vohralík, Deputy Director of Sales & Marketing at CPI Hotels, says, "As a part of our long-term strategy to become the strongest player in the domestic and broader European market, we needed confidence that our rooms were always available to potential guests of all types, at all times. We have become more reliant on technology to keep pace with how our guests are booking, and to have the opportunity to connect with over 400 of the world's top booking channels through SiteMinder, we feel well placed to continue our strong pattern of growth into the future.
"Especially at a time where an increasing share of CPI's business is being generated via OTAs, it is important that we are able to monitor our room distribution, and ensure rate control, parity and restrictions across all of our integrated channels. SiteMinder has given our team this crucial capability."
Since opening its doors in 1993, CPI Hotels has expanded across the Czech Republic and grown internationally through the addition of upscale properties located in the heart of some of Europe's most prestigious cities. The chain now operates a total of 30 hotels across Slovakia, Poland, Hungary, Russia, Italy and the Czech Republic, welcoming a growing number of leisure guests while maintaining their strong footing in the corporate sphere.
SiteMinder's director of enterprise, Filipa Campos, says, "We are thrilled to be supporting CPI Hotels as they continue into their 26th year of business. As the demand for tourism steadily increases within Central and Western Europe, we are excited to be assisting the group to connect with new customers, generate more internal efficiency and take greater control of their supply."