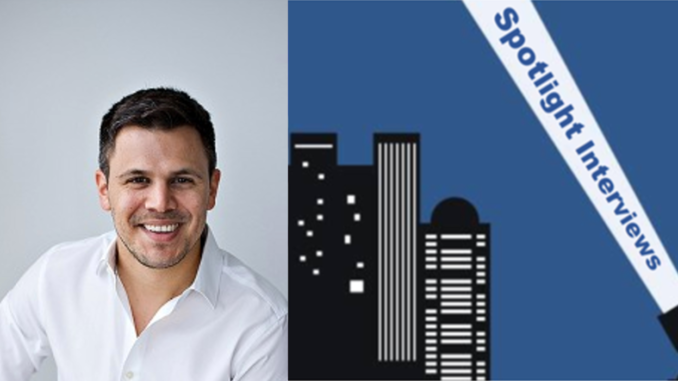 Hotel technology solution provider Nuvola got its start after its founder and CEO, Juan Carlos Abello, came to see the need for such a company after working in the hotel industry for more than a decade. Abello began his career in the industry shortly after moving back to the United States at the age of 17. He eventually worked in managerial and director of operations roles with leading hotel brands such as Morgans Hotel Group and DoubleTree. He also for a while worked in technology. As director of operations at a technology company in Italy called ZeitGroup, Abello saw the ways in which technology can be used to successfully manage business operations. He combined his passion for the hotel industry with his insight into technology to create a solution that would provide a better and easier way for hotel staff to communicate with each other and with their guests.
Can you tell us a bit about the genesis of Nuvola?
After working across all operational aspects within a hotel for more than a decade, I was able to experience first-hand the shortcomings of the software that was available. There was no solution on the market that streamlined operations through a user-friendly platform, enhanced the guest experience and worked as an intuitive platform to speak to the specific needs of each hotel – so I assembled a team to create one.
Nuvola has been developed with the specific intent to ease the operations process by offering a program that is completely customizable to fit the unique needs of each hotel partner. By offering a single-destination optimization platform that easily fits into each hotel's daily operations we're able to successfully bridge the communications gap between hotel staff, as well as with their guests – ultimately offering a better experience for everyone.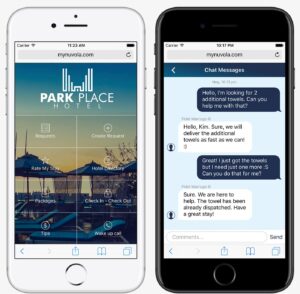 How does your solution benefit guests of a hotel?
 The direct line of communication that Nuvola's platform offers staff and management within a hotel is translated to the guest experience through our Angel® web-based app, Amazon Alexa for Hospitality, or even our two-way SMS texting solution, Guest Chat. The Angel application, which also has an app on Amazon Alexa, allows guests to communicate needs and requests directly to the correct department within a hotel. Our integrated approach to communications ensures each guest has a personalized and positive experience that is convenient (accessible via smartphones, tablets and voice) and easy to use.
Earlier this year, Nuvola launched its latest module, Housekeeping Productivity, to streamline daily room attendant activities. How is the module different from other housekeeping solutions?
Nuvola's Housekeeping Productivity introduces a new way for housekeeping departments to synchronize staff while simultaneously tracking and managing daily room assignments, activities, and productivity. The smart assistant technology is accessible from a desktop, smartphone and tablets, making it possible for staff to track each room clean or work order in real-time. Housekeeping Productivity also allows leadership to better understand the efficiency of their room attendants, giving any hotel the ability to set a standard in terms of target times relative to employee performance expectations. The intuitive module speaks to the specific pain points of a hotel's housekeeping department, integrates with a copious amount of property management systems,and aims to provide a robust time spent ROI to hotels who use the system in a way that very few, if any, other hospitality technology companies can.
Nuvola has a lot of strategic partnerships. Of particular interest is a recent partnership with Kairos, which offers facial recognition technology. How did this idea come about and how does it work?
The idea behind Kairos by Nuvola came from the desire to continue to innovate and push the envelope on how the latest technological advancements could be adapted to create easier processes within a hotel – from both the staff and guest perspectives. Nuvola's hotel operations platform works in tandem with Kairos' security camera hardware to build a profile of each guest, opt-in is required, allowing for a smoother check-in, check-out and overall offerings of the different services each hotel can provide.
Facial recognition technology is the next step into the future of providing a more secure and personalized guest experience. Hotel partners that take advantage of this new technology, Kairos by Nuvola, will be recognized as pioneers in innovation.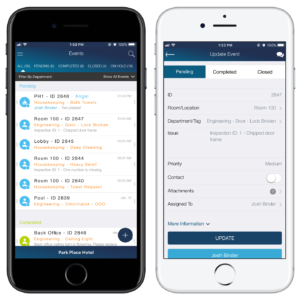 What is involved in implementing your platform capabilities? Are there certain sizes or categories of hotels that are likely to benefit most? Do hotel operators have the option to implement some modules and not others?
Nuvola's platform is customizable to fit the specific needs of any hospitality entity, from boutique independent properties with a small number of rooms to the largest branded luxury resorts in the world. Implementation of the solution is seamless, as every hotel is assigned a group of former hoteliers called the Nuvola Customer Success team who intimately get to know the existing standards and operating practices at a hotel. Once these practices are reviewed, our team takes the reigns and will help to optimize operations during in-person or online remote trainings. At Nuvola, we're not necessarily reinventing the hotel operations wheel, but instead we're providing a new engine that will make the hotel run more efficiently, enhance the guest experience, and provide data back to hotel leadership so they can continue to improve existing operations as staff use the system more and more.
Hotel partners who choose to work with Nuvola can utilize our full suite of comprehensive optimization solutions or customize their Nuvola account with the specific modules they know they need. As partners, our job is to listen and learn from our clients so we can continue to improve our platform in the eyes of our end-users, a key notion we felt was lost when we were hoteliers in our past working careers using other systems on the market. 
What do you like most about your work?
I love that every day is different, which can sound cliché, but more than anything, I love that I'm able to work with so many talented people here at Nuvola. Being a Founder, let alone a CEO of a company, I owe so much of our success to the commitment of our dynamic team. We're a family that keeps on growing with no plans to stop, now operating in over 28 countries around the world, so it's a blessing for me to have full confidence in every one of our team members to get the job done and do it the right way. As a former hotelier who came to this country at a young age and viewed the hotels I worked in as my extended family, I've tried my best to bring the same type of culture to Nuvola. I owe everything to this amazing team.
What, in your view, are the biggest obstacles and challenges hotel operators are likely to face over the next few years, especially in terms of technology?
The same challenges that existed in the past still exist today. The biggest difference is that I believe hotel operators are finally unable to ignore those issues, as it's not only impacting staff productivity, but it's now hurting the guest experience too. Most of these challenges stem from why we created Nuvola in the first place. Hotel operations, especially in terms of technology, all operate in silos. At any given hotel, there could be up to a dozen different "optimization" technologies being used, including those that are guest-facing. The worst part is, out of all of those different pieces of technology, none of them speak to each other due to lack of integrations, and if you're lucky, maybe one or two of them interface with your PMS [property management system]. This leads to inefficiency, wasteful spending, and is counterintuitive to the entire point of optimizing operations with technology. This is exactly why we created Nuvola. The market needs a system that is comprehensive, marries the back of the house to the front of the house, and incorporates guest engagement all under one roof. If you're able to take things one step further and execute PMS interfaces, you've finally found a single destination partner. Instead of having to worry about training, staff usage, billing, and even something as simple as what your log-in credentials are for up to a dozen different systems, reducing those to one is a dream come true for hotels around the world.
What, in your view, are the biggest opportunities that are now available to hotel operators due to recent advances in technology? How can they best take advantage of these opportunities?
Competition in service optimization has increased significantly over the last five to seven years. As there is more competition, everyone must stay ahead of the innovation curve while exceeding expectations of current clients. While hospitality is a massive industry, the hotel world is small in terms of word of mouth, so hotel operators should look to take advantage of the fact that our systems are only going to get better, and expectations are only going to get higher. In addition, with the increased level of competition and adoption to technology, there is also more transparency available in the market. So, for hotel operators switching from one system to another or finally making the leap from pen/paper to digital, there's now a copious amount of resources out there that help make the selection process a transparent one.
What will be the primary focus areas for Nuvola over the next year, particularly in terms of enhanced platform capabilities and/or entirely new modules?
We pride ourselves in always being at the forefront of innovation, while also not losing our identity. So, as has been for many years, we'll continue to focus on using the resources clients provide us in exchange for our platform by putting those resources right back into our product, and our growing team. We're hiring faster than ever and want to continue to enhance our currently available modules because keeping current clients happy is our number one priority. However, without giving away our secret sauce, I can let you know we do have plans to release a few new products as well as integrations next year.
Is there anything about where the hotel industry is today that surprises you?
I'm surprised that more companies aren't focused on listening to their clients. When I speak with my hotelier friends, the biggest complaint I hear from them, especially related to hospitality technology partners, is that they don't feel they're being heard. Listening and learning from hotels, whether they are a client or not, is at the heart of what we do here at Nuvola when we speak about improving our system. I think if more companies put their ego aside and took the time to sit down and listen to their clients during a human to human moment, everyone would benefit.