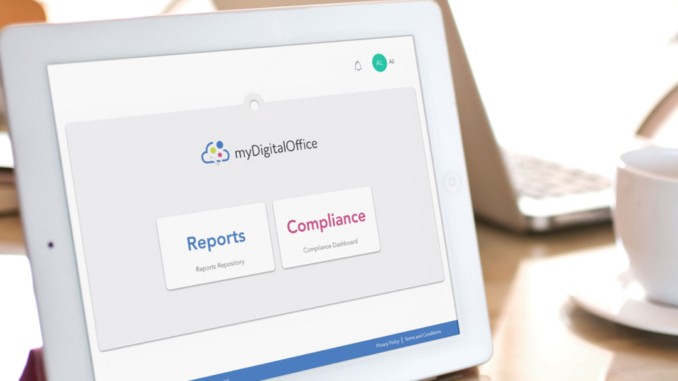 Hotel information management platform myDigitalOffice, used for sourcing, processing, and storing hotel data in the cloud, announced that it has completed the 1300th implementation of its technology this year. Founded in 2015, myDigitalOffice is now used at 2,000 hotels across the United States and Canada to bring efficiency to the back office, analyze consolidated hotel portfolios, and collaborate across departments and teams.
myDigitalOffice is one of the fastest-growing companies in the emerging hospitality technology landscape. In the past year, the company has advanced the information management capability of global hotel brands, franchisees, and independent owner/operators alike, achieving several important milestones:
In January of this year, myDigitalOffice relocated its headquarters to Bethesda, Maryland, a hub of hospitality innovation.
In February 2019, the company on-boarded a global hotel brand, fuelling significant ARR for the next five years.
In August, the company made generally available a new Compliance product – the first of its kind – enabling hoteliers to easily comply with the most stringent of regulations and audit requirements, track performance at a glance, and manage from mobile devices.
In September, Sudhir Menon, formerly of Hilton, joined the executive team as Chief Technology Officer to lead the myDigitalOffice platform development through Series A growth.
Founder and CEO Ali Moloo was selected as one of Phocuswright's next generation of travel luminaries under 35 and recognized among the brightest talent shaping the future of the travel industry.
The number of myDigitalOffice solutions deployed in hotels grew 186% from 700 to 2,000 this year, pushing the total number of platform users to over 5,000.
As part of an annual resource replenishment program tied to the Paperless Night Audit product, myDigitalOffice renewed its annual committed to reforestation by planting 2,000 trees in 2020 – one for every customer property.
The rapid adoption of the myDigitalOffice data visualization dashboard, paperless night auditing and digital document management signals that the industry is ready to embrace digital transformation and include sustainability initiatives in day-to-day operations.
myDigitalOffice's SaaS solutions help hotel owners, operators, franchisees and hospitality REITs manage property and portfolio performance to a tee. The visibility, connectivity, and control delivered by the cloud-based dashboards, document management software and integrated data feeds allow teams to reach greater levels of productivity, ensure regulatory compliance, and reduce environmental impact while optimizing profitability.
"We believe the hospitality industry is rapidly transforming and myDigitalOffice helps provide thoroughly modern information management solutions for modern hoteliers," said Rob Smith, Chief Financial Officer at Crescent Hotels and Resorts, who also sits on the myDigitalOffice Product Advisory Committee. "myDigitalOffice's cloud platform brings transparency, better control, automation and compliance to the back office. With myDigitalOffice, hotels should see back-office savings in time and expenditure. We're having a material impact on the bottom line."
"2020 brings more growth," said myDigitalOffice founder and CEO Ali Moloo. "We've validated our product-market fit and developed a repeatable implementation process. We're innovating the industry for a greener future, pioneering sustainability initiatives and engraining them in the back office business processes automated by our cloud solutions."
Does your company have news it would like to share with our readers? If so, we invite you to review our editorial guidelines and submit your press release for publishing consideration.