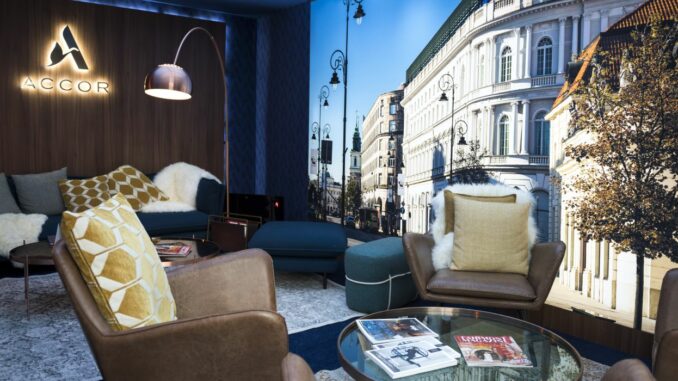 Effectively managing the operations and and optimizing the performance of hotels, resorts and vacation properties in 100 countries with more than 5,000 hotels and 280,000 employees worldwide is no easy feat. It requires, among other things, serious technology capabilities.
Accor, which ranks as the single largest hospitality company in Europe, has lately been making a number of far-reaching technology decisions to ensure its continued success and future growth.
Today, in what may be the biggest of these decisions, the French company announced that it intends to partner with global travel software and technology company Sabre Corporation to create the first unified central reservation and property management platform for the global hospitality industry.
In collaboration with Accor, Sabre intends to develop a new full service property management capability and enrich its existing central reservation and limited service property management systems. These capabilities will combine within a new unified cloud-native, highly-flexible platform that will be built for and available to hoteliers across all property classes and geographic regions.
Accor will be Sabre's newest enterprise hospitality customer, adopting Sabre's industry-leading SynXis Central Reservation System and, ultimately, the new global technology platform for all its hospitality brands and geographies.
"For Accor, the new technology will bring an opportunity to further and significantly enhance the Group's core business activities including hotel distribution, guest recognition and owner relationships," said Gilles de Richemond, Chief Information Officer at Accor.
Last week, Accor announced that it will be extending its 13-year relationship with Infor with a global agreement to continue their collaboration with Infor EzRMS revenue management software. The application is currently used at more than 1,100 properties worldwide.
Accor will be able to capitalize on the new functionality of the Infor EzRMS application such as mobile access, function space revenue management, extended stay optimization and a variety of pricing methodologies. As part of the agreement, Infor will offer three new packages for different properties throughout the Accor portfolio. This will enable Infor to continue to help support the global network of dedicated revenue managers in Accor.
This new agreement allows new brands in the Accor portfolio to benefit from Infor EzRMS, including newly integrated brands.
"Infor EzRMS plays an important role at Accor and is widely deployed because of its ease of use, the portfolio consolidation, and reporting capabilities. We need systems that can support our growth and quickly deliver the information we use to maximize profitability. We are happy to continue our long-term relationship," said Béla Nagy,Accor senior vice president of revenue strategy and performance.
In November, Accor announced the expansion of a partnership global hospitality payments and business intelligence solutions provider Onyx CenterSource. The partnership began in 2010, when Accor chose Onyx CenterSource's CommPay™ solution to streamline and optimize the group's commission payment process.
Since the beginning of the partnership, Accor has implemented CommPay at more than 4,000 hotels across their portfolio, increasing the commission payment ratio to their travel partners to more than 99%. "We rely on Onyx expertise to provide our hotels an end-to-end commission payment and insights solution that increases efficiency and guarantees strong relationships with our agency partners. Accor is pleased to offer Onyx solutions to its new brands to ensure the same excellent results," said Ronny Burchhardt, Vice President, Digital Hotel Experience at Accor.
Finally, it's worth noting that Accor is also one of four of the world's largest hotel brands — along with Hilton, IHG (InterContinental Hotels Group) and Marriott International — to invest a combined $50 million in Groups360, a technology solution provider that offers an online marketplace for meetings. The company's GroupSync platform is essentially a search engine that uses matching algorithms to place thousands of events at the right venue, saving planners time and money. Using GroupSync, planners can search over 170,000 properties in 225 countries.
Using the tool,, meeting planners can source venues and locations that fit direct needs like pricing, dates, weather, location, amenities, and more. As responses to RFPs come in, they  can compare their options directly within the application based on the specifications outlined while creating their RFPs, saving them a significant amount of time. Rather than needing to generate a new table or PDF any time an RFP response comes in, the GroupSync Proposal Comparison Tool automatically updates results.
Taken together, these technology investments and new partner initiatives underscore Accor's long-term strategy and global ambition to invest in technological innovations that can help drive operational excellence, efficiency and cost savings as well as enhance the quality of the guest experience.