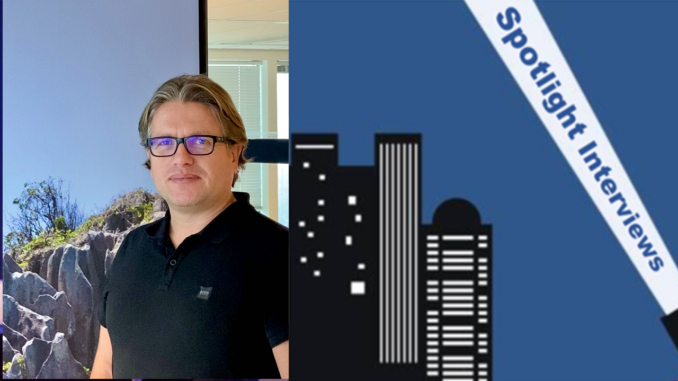 NextPax is known as one of the most advanced channel management technology providers for hotels, resorts, and vacation rentals worldwide. The need for a more unified and aligned platform model utilized by owners, managers, and agents inspired the company's conception.
Erik began his work from a small attic focusing primarily on VR, and was directly joined by the current CTO Robert van der Mast, to write the first lines of code. Since then, the company has seen rapid growth to become a leading channel manager specializing in providing seamless, two-way connections between property management systems and distribution channels worldwide. Ever since, NextPax has built an extensive network of over 600,000 properties and 50,000 hotels.
Could you tell us a little more about NextPax, and what you believe has attributed to the success of the company?
NextPax is just different. We are faster and better than many other channel managers, and we offer a fair pricing model, which only charges a small fee per booking. We also pride ourselves on maintaining an exceptional global footprint that enables us to fully realize the industry as a whole.
The "DNA of NextPax," as I like to refer to it, lies in our unique service approach. Leveraging an intuitive API-connectivity platform, we're able to provide hotels and vacation rental companies with cost-effective channel promotion that optimizes content and attracts the most profitable guests. We understand that effective channel management is not a 'one-size-fits-all' solution, but rather, requires a highly automated solution. Keeping content current and relevant on every channel in real-time involves automation. It's impossible to do it manually. In fact, this is a core principle that inspires our internal process —leveraging automated processes behind the scenes, including the synchronization of content updates, rates and availability. This proves that our solution is fully scalable and is meeting the demands from large scale properties and managers to small ones.
We also ensure that we put the property manager (PM) first, every step of the way, offering support for our clients' listings using cutting-edge artificial intelligence (AI) technology, the provision of resources, and unparalleled onboarding times. When onboarding a new client, our build-outs and syndications take less than 24 hours. As you might imagine, this is a favorable shift away from the typical industry standard of a week or more.
Beyond the emphasis we place on our clients and their continued success, we also consider ourselves to be an industry leader when it comes to partnerships. As we align with companies like Booking.com, Airbnb, Vrbo/HomeAway, Google, Ctrip, Expedia, Agoda, HotelPlanner, Awaze, OYO Vacation Homes, HHD AG, VTrips, and more, we have been able to achieve dramatic global expansion with a truly competitive end-to-end solution that can easily handle all inventory types.
NextPax has experienced rapid growth over the years. What has this looked like?
As our product is highly automated by nature, we find ourselves with the advantage of not having to grow internally at a pace that matches the growth of our client base. The recent momentum has been undeniable, and today, we have a team of 10 in the US and 25 in the Netherlands, along with a brand-new head office in Almere, with panoramic views of Amsterdam.
In addition to the year-over-year growth in Europe, we are currently witnessing exciting growth in the US market. We have hundreds of clients in North America and have expanded our partnerships with property management companies such as LiveRez, JANIIS, and CiiRUS. Every brand that signs with us gets a dedicated expert account manager, who is available to provide direct support. This is paramount as we want to see each of our clients be successful, and having an account manager that is local helps in ensuring their success.
How did you achieve growth in the US? Furthermore, how did you manage this successful crossover?
In 2016, we were able to attract Jim Barsch, ex COO VacationRoost and LeisureLink, to spearhead the North American growth strategy. Now, as we enter a new decade, Jim leads the charge as President of NextPax Inc., poised to accelerate our expansion efforts and drive continued innovation alongside leading industry partners.
We currently have hundreds of accounts in the US and a growing team to meet the increasing demand for our products in North America. We are making a true impact in the US market, being awarded the prestigious American Group Travel Award for Best Emerging Technology and we recently won the Peak Season Competition for 'key collection' from Booking.com for releasing implementations to help property managers improve their performance on the Booking platform. We successfully enabled the key collection functionality for 33,718 properties within a day, greatly exceeding the required 1,100. 
What makes NextPax different from other channel management platforms?
Not only was NextPax among the first partners launching the Content API for Booking.com and the multi-unit solution and LOS pricing for Airbnb, we are also an early tech provider selected to co-develop with Google. Our direct booking technology for property managers works with Google to list vacation rentals on Google Hotel Search, sending traffic directly to the property. Rather than assuming the role of a publicized third party, we put the property in control, as every visitor is directed to the brand's website. As property reputation across social forums becomes increasingly influential in the success of a hotel, we recognize the value of taking a 'behind the scenes' approach in our management process. This is unique to NextPax and not offered by any other channel manager. After all, we assume the role of a 'connectivity partner' with our clients, helping them to enhance their brand — not our own.
NextPax is also a highly versatile channel management platform, with solutions explicitly adapted for hotels, vacation rentals, holiday parks, and specialty lodging. These verticals, after all, are highly diverse in their own right, with unique requirements for efficient third-party distribution. We have access to an extensive and growing set of data coming from hotels and alternative lodging companies, and our integration of Artificial Intelligence will expand and accelerate NextPax's ability to help partners grow their business.
What's next for NextPax?
As we move into 2020, we are gearing up our operations across the hotel industry globally, especially in the Latin American and APAC markets, together with the largest regional channel partners. This will further enhance the NextPax global brand and value proposition for the hotel and vacation rental market.
Our focus on hotels is especially exciting, as our solution caters to both the inventory of independent vacation rentals, as well as hotel managers with hotels of various sizes and scale. Unlike our competitors, we built our platform from the ground up with the capacity to collect and enrich large amounts of data at a fast pace, which makes it particularly suitable for the hotel market. Over the years, we've been able to work with some of the largest property management systems in the world, which provided our team with a wealth of experience. We've come to understand, from an inside perspective, the competitive demand of the market, and the subsequent need for enhanced automation and conversion. And now, NextPax is able to meet this demand for hoteliers.
As we evolve into this new phase of our business, we will also be assembling a team of bilingual team members, with knowledge and expertise that can act as a growth catalyst for these emerging markets. We are a growth-minded business and are incredibly fortunate to have a team that brings such an expansive array of experience to the table. With this perspective, we are always looking to leverage current and new talent across our offices to create a unique company culture that offers an unrivaled experience and breadth of knowledge to our clients.
In addition to working with a robust portfolio of large-scale hotels, vacation rentals, holiday parks and specialty lodging, the company is also shifting gears to focus on onboarding smaller property managers. As part of our product roadmap, we're continuing to add new channels and roll out product enhancements to further streamline and optimize online exposure and bookings for our clients.
We will continue to collaborate with our clients and industry partners to ensure we remain at the forefront of hospitality innovation in 2020 and beyond.