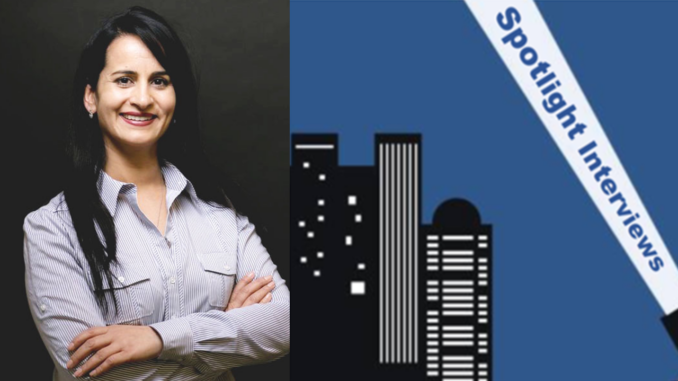 Parminder Batra has served as CEO of SekureTrak, Inc. (TraknProtect) since co-founding the company in 2013. Since its inception, TraknProtect has evolved into the hospitality industry's leading provider of staff safety solutions by leveraging its proprietary technology, which was purpose-built for the hotel environment. Before launching TraknProtect, she enjoyed a successful legal career with some of the top law firms in Canada and spent nearly three years as Manager of Regulatory Compliance for the Royal Bank of Canada Financial Group, as well as a Certified Mediator for the Center for Conflict Resolution, where she developed a passion for justice and protection for vulnerable individuals.
In addition to her role at TraknProtect, Batra has an established commitment to social causes, including the prevention of sex trafficking. She has served as Board Member and Advisor to the Board of Arogya World, an organization pledged to reduce the global impact of chronic non-communicable diseases.
Batra has earned a reputation as a sought-after speaker, panelist and thought leader expert on hotel staff safety and security technology solutions for the hospitality industry. Under her leadership, TraknProtect has created a unique and successful model for the hospitality industry using advanced BLE technology to ensure a safer work environment for hotel employees and provide improved and more cost-efficient monitoring of hotel inventory.
For starters, congrats on all your success, including capturing the coveted "Judges' Choice" Award at the E20X (Entrepreneur 20X) Competition at HITEC 2019. Did that recognition come as a surprise and what does it mean to you?
In some ways, the E20X award did come as a surprise, because as a member of the hospitality technology sector, I am aware of how much innovation is going on right now in so many areas of the industry — so to be chosen from among these technology pioneers for this prestigious award was a true honor. Of course, our primary mission is to provide an innovative and effective solution to help our clients achieve their goals of increasing staff safety and security, but this was validation by the hotel industry that this is also an important movement that is making an impact on all stakeholders within our market.
Given all the recent regulatory and legislative activity around hotel employee protection requirements, including the AHLA 5-star promise in which many thousands of hotels have pledged to make hotel employee safety a priority, it would seem that the timing couldn't be better for TraknProtect. That was prescient of you. Did you anticipate this change in climate back in 2013, when you started the company?
I wish I could say I had a crystal ball and knew this staff safety movement was about to occur, but in reality, it's a fortunate outgrowth of a geo-location technology I was already developing to help hotels with operational efficiencies and creating more/better data analytics around asset optimization, labor optimization and space optimization. The technology proved to be an ideal fit for staff safety, however, and I couldn't be happier about that, since I am very passionate about the AHLA's 5-star Promise and the industry's mission to care for its own. I am proud to be involved in providing hotels with a sound, scalable solution for those initiatives.
Let's talk about TraknProtect's technology and capabilities. The platform is engineered to provide security to hotel employees by leveraging a property's existing Wi-Fi and other devices. How does the solution work, what are the benefits, and how is it different from the other employee safety solutions on the market?
The TraknProtect solution uses Bluetooth buttons, which communicate with Wi-Fi hubs or existing wireless access points to relay key information about the button (if activated) and/or about the solution to our TraknProtect cloud, where the data is processed using our patented algorithms – and we present the information regarding system health and alerts via our mobile application and web portal.
The way our solution is different is that it was created with the users in mind. We do all the hard work in the background – taking it "off-site" so to speak by processing everything in the Cloud (i.e. no onsite server required), and using powered hubs/gateways so that the property does not have to deal with replacing batteries for these, resulting in fewer points of failure. What really sets us apart is our ability to ensure that there are redundancies in every aspect of our solution — and where we don't have a redundancy (e.g. battery life of a button), we have instituted a process to ensure that we communicate and work with the properties on testing their buttons regularly. We are also preparing to launch our new buttons that will self-report their battery life every 24-48 hours.
Tell us a bit about your career trajectory. What led you to launch TraknProtect?
My background is in the legal field and looking back, it is still surprising to me that I went from practicing as an attorney to starting a tech company. However, I did so to solve a problem that I personally faced and a friend told me to "take a chance" on myself, so I did.
In some of my previous roles as an attorney, I was part of risk compliance group, where foreseeing and mitigating risks were important goals. Call it serendipity or opportunity to make an impact, but the ability our technology provided to solve a major problem the industry faced with #metoo movement and the subsequent laws and brand requirements allowed us to leverage our platform to address an important problem and be part of the solution.
Our goal is always to foresee where things may go wrong and to help our clients mitigate that risk, even if it is not directly related to our product. For example, we provide our properties with a standard operating procedure template to help them get started with thinking about how they will actually address alerts and the time to respond, and who will respond and how will the incidences will be recorded, etc.
What do you do in your job on a day-to-day basis? What do you like most about your work?
At TraknProtect, I do everything except the actual coding! I work closely with the department heads i.e., product roadmap, product R&D and vision, sales and marketing, operations and finance and everything else in between.
I love sales – I enjoy meeting with the clients, talking to them understanding what they are thinking, how the solution may have to be adjusted to reflect their unique circumstances leading us to be innovative and responsive, and also talking to the housekeepers and other users to see how it truly helps them, helps their morale and helps enforce that their employers care about their safety.
You also serve as Co-Chair of the HTNG Staff Alert Technology Workgroup. Can you tell us a bit about that organization?
HTNG – Hospitality Technology Next Generation is an organization providing a platform for hoteliers, hotel CIOs (Chief Information Officers or Chief Innovation Officers) to work alongside vendors to share the problems/issues they are trying to solve and how innovation in technology or solutions in the industry can address those problems. It's also an opportunity for vendors to work alongside competitors and cooperate to impact the hospitality industry, IT standards in the industry and solutions adopted. It is an incredibly collaborative environment and I feel very fortunate to be part of it.
How is the hotel industry doing, on the whole, in terms of implementing employee safety solutions? Are most hoteliers making this initiative a top priority? Is there still a lot of work that needs to be done?
The hotel industry at the corporate and property management group level is definitely making staff safety solutions a priority and we have seen significant movement around this movement.
The challenge is that in smaller property management groups or hoteliers outside of jurisdictions where they face legal requirements, the hoteliers don't feel the problem is that big and feel forced. As a vendor and a woman at that, it is hard to explain that, while it is entirely possible they may not have had an incident in 30 years, it is also possible that any issues were not reported because the employee did not feel empowered to report. While I do feel it is my job to educate them, it is also my job to listen and explain where the industry is going.
What are the biggest obstacles and challenges hotel operators face in terms of implementing employee safety solutions?
Cost—and the ongoing cost specifically, is the largest obstacle to adoption. This affects the bottom line for hotel brands, and property management groups. Capex includes certain line items that are budgeted for but Opex affects their day-to-day bottom line. Given that there is a lag for insurance companies to determine if the safety solution will provide some savings on insurance premiums, right now there is only the added cost factor — for something which many feel does not happen every day or may never happen at all.
I believe that with education in the market and a commitment to the safety culture in the industry, this can be overcome. This is something that all new technologies face. For example, when the idea of providing Wi-Fi to guests was introduced, the questions were: "Do I really need this?" "Is it really that big of a concern?" "Guests just want clean rooms, do they all need Wi-Fi too?" Now of course, everyone realizes the impact that poor Wi-Fi can have on guest ratings for the hotel and whether someone would choose to stay at that hotel. To the point, most hotels don't charge for it anymore because it is just part of doing business, like providing running water. Safety also needs to become part of doing business.
Are there any other major achievements over the past year we neglected to mention? Anything new and noteworthy in terms of strategic partnerships, customer wins, new features, etc.?
There is so much more than I can mention here in terms of client wins and strategic partnerships, as our momentum has continued to grow worldwide. In the past few months alone, we have become a preferred vendor for Accor North America and approved an approved supplier of two other major brands to be disclosed soon. In addition to capturing the "Judges Award" in E20X, we were a finalist in the HTNG TechOvation competition and have garnered many other accolades, including a regional win in the SoGal competition for innovative technology. Our real strength, however, is in our strategic partnerships with other technology providers, such as with Ruckus, Aruba, Cisco Meraki SafetyNet Access and SONIFI. I feel that we are all working toward common goals of better integration and efficiency, as well as enhanced safety and security.
What will be the primary focus areas for TraknProtect over the next year, particularly in terms of enhanced platform capabilities and/or entirely new solutions?
Our primary focus will remain on safety and security, primarily within the hospitality industry – including safety for guests and also the unregistered guests (i.e. victims of human trafficking) as the focus on this dilemma continues to grow worldwide and our industry steps up to do its part.
Any other thoughts about the hotel industry, particularly with respect to technology innovation and emerging trends? Is there anything about where the industry is today that surprises you?
Since many people now travel with 3-5 devices (I travel with at least 3 at all times) I see a wireless charging trend catching on more and more. Similar to providing USB outlets in rooms, I can see rooms being outfitted with wireless charging ports and tabletops etc.
I know that voice is a trend that continues to cause intrigue, and while there are privacy concerns, there is value in having voice-enabled devices in the guestroom.
I also see an increase in the hospitality industry addressing the needs of people with disabilities – this is a market that didn't travel as much before, but we are seeing growth in this market now. This presents itself as an opportunity to target a new segment of guests that are now more inclined to travel. Adjustments will need to be made by the hotel industry to project for and accommodate for this increase more than it does already by having some rooms be accessible to those with disabilities.
Is there anything that surprises me? Yes, we are in the hospitality industry and so both the incredible warmth with which people meet me, those that are clients but even those that are not, vendors and competitors alike have become friends. Because once you're in hospitality, you realize how small the industry really is. And so, the collegiality and the collaboration as part of HTNG, HFTP and other associations really inspires me. This is very different from being in banking or law and is why I love being part of this industry.