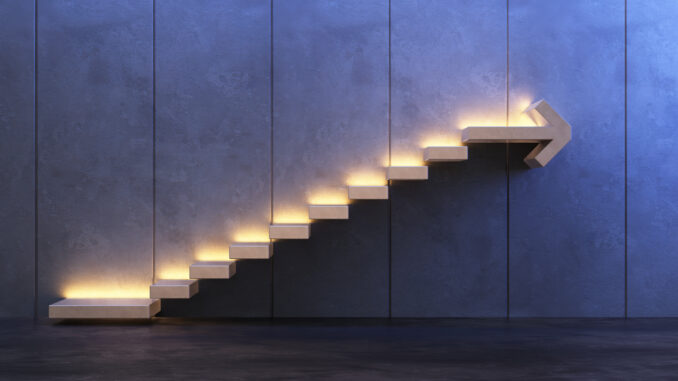 For modern hoteliers, the trajectory of Property Management System (PMS) innovation defines the trajectory of their hotels. And yet, legacy PMS vendors have failed to adopt a truly innovative approach. Rather than forging ahead of industry demands, they have waited for those standards to materialize, only to chase yesterday's trends.
Fortunately, according to the recent Skift Hotel PMS Systems Landscape 2020 report, considerable changes to the PMS landscape are on the horizon, indicating an influx of cloud computing, open API marketplaces, middleware layers, enhanced connectivity, and so much more. This can only be a good thing for the hotel tech space in the long run. It would seem that this critical piece of the hotel stack is in the midst of a long-awaited makeover with the help of next-gen vendors determined to shake up the market in 2020 and beyond.
Key Findings from the Report:
PMS technology has evolved slowly, limited by one-off integration costs and legacy infrastructure
Legacy PMS vendors have contributed to the problem by leveraging integrations as a revenue stream
The past decade has seen major changes in technology, as we welcome the shift to cloud computing, mobility, open API, middleware, and more
These changes in technology, along with the influence of evolving guest needs, will change the role of the Hotel PMS
Modern PMS systems can now truly offer hotels a customized solution
While open APIs are gaining momentum, we have yet to achieve full-scale standardization
Legacy PMS systems are playing catch-up, and disruption is integral to continued innovation
What Does the PMS Mean to Hoteliers Today?
Traditionally, and still today, the PMS represents an integral piece of technology for hoteliers, central to the core functioning of a hotel's operations. While smaller hotels may have, historically, relied on only a PMS, large-scale properties would often build out a more robust technological ecosystem that included a PMS, CRS, CRM, channel manager, and more. Today, many hoteliers are working closely with vendors to establish customized 'stacks' of critical platforms to ensure they can readily meet the wide-ranging needs and expectations of guests.
Formerly, the question commonly on the minds of hoteliers and vendors was, "Will the PMS soon take a backseat to other platforms, as we strive to better utilize and leverage guest data?". The answer, according to Skift's research, is ultimately, no.
However, the role of the PMS is still changing.
While the PMS still holds true as the operational centerfold, it's become clear that modern systems will adopt a more focused model, integrating tightly with customer relationship management (CRM) systems and central reservation systems (CRS). In this sense, the PMS will continue to play a vital role; but one which is continuously enhanced by open APIs, marketplaces, and middleware technology. The report indicated that the PMS received the single highest budget allocation among surveyed hoteliers in 2019, with 26% of hotel IT software budgets going to the PMS. Even further, it was found that 30% of respondents were looking to change their PMS in 2019.
The Role of Open APIs in Modern Connectivity
Today, as guest needs continue to evolve and our industry experiences rapid growth, it has become undeniably paramount for the PMS to offer open connectivity to a property's other critical systems and platforms. While each 'stack' of operational technology may differ depending on the hotel, the overarching demand remains the same: seamless integration across applications, enabled by an open API.
Perhaps more than ever before, an open API is essential to survival. The modern PMS platforms currently disrupting the marketplace are scalable, flexible, and equipped with core functionalities. These new-age functionalities empower hotels to increase operational efficiencies and staff productivity, manage and amplify group business, effectively manage revenue, and collect and action guest data in a highly personalized manner. This, paired with a finely tuned and user-friendly reporting dashboard that provides management with a clear and accurate view of their business performance 24/7, is revolutionizing the PMS as we know it.
Moving to the Cloud
The days of on-premise systems are, in large part, behind us. Modern PMS players currently pioneering the latest in management software rely on cloud computing, effectively decreasing costs while empowering a more agile infrastructure. That being said, this has been a slow transition, as legacy vendors struggle to rebuild and reform existing technology without losing features along the way. Legacy systems were often laden with barriers and ultimately inflexible, which lead to a slow adaptation to cloud technology.
Fortunately, the industry-wide shift to open APIs and cloud-based systems helps to mitigate the occurrence of costly, one-off third-party integrations and updates while allowing for cost-effective enhancements. StayNTouch was at the forefront of this movement, representing one of the first feature-rich cloud-based PMS companies to deviate from the conservative stance of legacy vendors in favor of a more agile, scalable, and mobile-first solution.
Integrations, Marketplaces, and Middleware

There are three types of integrations to consider in the realm of the PMS:
Core modules of the PMS
Integrations that need close data communication but aren't integral to the system
Integrations to on-property devices such as phone systems, TVs, and more
Still a relatively novel concept, PMS marketplaces offer hoteliers access to hundreds of integrations, acting as an affordable platform for vendors to market their product. There are advantages to PMS marketplaces, specifically to small PMS vendors who don't have enough pull to attract the major integration partners. Marketplaces can also create platforms where integration partners can showcase their products to a wider audience of buyers.
Marketplaces also face serious difficulties delivering on their central promise: To date, the notion of an instantaneous, one-click PMS integration is mostly a pipe dream. Like almost everything in life, the devil is in the details: Some PMS integrations are enormously complex, involving multiple connections and 2-way data flows that need to be scoped and mapped effectively. Because of these complexities, hoteliers should seek out PMS vendors who have a strong and established partnership network built on a commitment to enhancing the customer's system connectivity, ultimately to the benefit of their business' bottom line.
Middleware layers, on the other hand, help to buffer the limitations of one-off integrations. Acting as an intermediary that sits between the PMS and other platform vendors, this technology allows hoteliers to manage multiple integrations from a single port. Playing the role of integral middleman, middleware layers help to mimic the experience and benefits of an open integration model, even where it does not exist.
The ideal solution for hotels is to combine the qualities of a fully-functional and featured PMS, with the flexibility of open APIs and middleware systems. A robust PMS comes with a range of functions, including guest information and folios, room distribution, pricing and revenue management, reservation details, advanced group functionalities, guest check-in/out, housekeeping and more. This broad functionality can send a wealth of pertinent guest information (including guest profiles, reservation data, and more) to their relevant integrations, to create a more complete and seamless guest experience. It will also create a tech stack that has enough features to handle current business needs while being flexible and scalable enough to stay ahead of emerging technological trends.
The Future of Hotel PMS
A modern, cloud-based PMS model can and should offer hoteliers the core functions they need to run their business and operations effectively, while also providing seamless integrations. This ensures that those hoteliers looking to create a highly customized 'stack' of solutions can quickly do so without friction or hassle.With enhanced connectivity, hoteliers can readily facilitate the communication and the transfer of data between all vital systems of a hotels' operations. In turn, this inspires a culture of scalability. Modern guests expect hyper-personalization across all touch-points, with a recent Google and Phocuswright study revealing that nearly six in 10 travelers believe brands should tailor information based on their personal preferences or past behaviors. Furthermore, 90 percent of travelers worldwide say they expect a personalized experience when they book their travel. Hotels can only achieve this standard of personalized service with the continued aggregation of data, reporting, and insights across various collaborative platforms.

Key-Findings: What to Expect in 2020
Historically, the evolution of legacy PMS systems was often hindered by integration costs and limitations. However, the more recent rise of integration-rich, cloud-based platforms is creating a future tech ecosystem that is more streamlined and agile. With the steady standardization of open APIs, cloud computing, and enhanced mobility, vendors can finally start offering hoteliers a flexible and customizable system.
Taking a page from the retail industry's notebook, the hospitality industry is adopting a more customizable booking model for guests who crave a unique, attribute-based experience. Looking to Hilton and IHG as early adopters, the PMS will undeniably play an integral role in this shift to appeal to increasingly tech-savvy customers with a penchant for innovation and unique features. There is simply no 'one-size-fits-all' solution in the realm of hospitality technology; our landscape and our guests are incredibly diverse and, as such, demand dynamic offerings and continued transformation. Those vendors and hoteliers who adapt accordingly will remain relevant while those who stay unjustly tied to rigid infrastructure, will not.
The final take-away? The hospitality industry is experiencing an era of dynamic change. As we continue to welcome disruption to the landscape in 2020 and beyond, open APIs, collaboration across vendors, and a mobile-first approach will set the stage for a more innovative hotel PMS future.
Nicole Dehler is Vice President of Product Management at StayNTouch, A Shiji Group Brand. Nicole spent more than 12 years in the Regional Divisions of MICROS Systems, divided between Product and Project Management of Property, Sales Force and Central Reservations Systems. She led the Enterprise Team in Asia Pacific as Director of Operations, looking after large scale software implementations as well as managing the regional launch of E-Commerce products and Smartphone applications. Nicole joined StayNTouch in early 2013, spearheading the PMS development, strategy, innovation and growth from the very beginning.