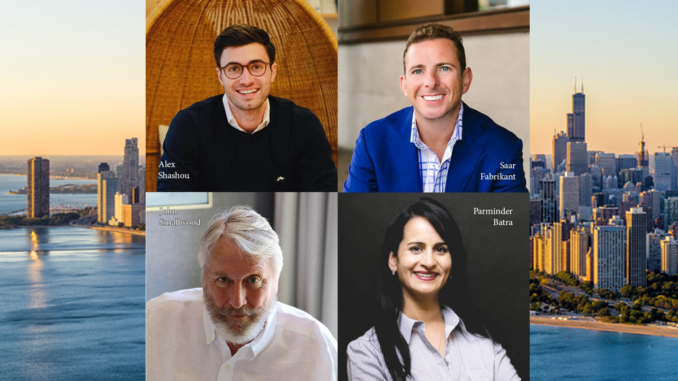 With the hospitality industry left spinning in the wake of the COVID-19 lockdowns, it is hardly the time to throw in the towel. Rather, and not to soften the severity of the crisis in any way or form, this is an opportunity to realign your hotel organization so that it can thrive on a lean team once the travel restrictions are relaxed.
Perpetually a staunch advocate for how technology can help hoteliers better understand their guests and improve service delivery, I see this downtime as your chance to investigate vendor solutions while there aren't any customers in house to distract from the often-arduous implementation and training periods. At the same time, suppliers are empathizing and reacting to the immediate needs of hotels by developing bespoke products to help managers get through these trying times.
To learn more about how hospitality tech companies are adapting to the coronavirus, I've brought together four CEOs covering a wide range of functionalities within a hotel including:
How is technology helping hoteliers mitigate the financial strains of the pandemic?
Shashou: In the general sense, it is not. Hotels are closed and so most technology is rendered useless against its original purpose of supporting a hotel. However, what I've seen in response from the people leading hospitality technology companies is fantastic. The amount of partnership and kindness that has gone into figuring out billing flexibility together, into supporting thought leadership and into building relationships is fantastic. At ALICE, our team has worked around the clock to learn about how a hotel shuts down, maintains its assets, and then reopens cost effectively, using all this to build a free checklist of actions. Most hoteliers are not used to shutting down and opening up like a seasonal hotel would.
Batra: Hotels have faced unprecedented lower occupancy rates and as a result, have had to cut hours and furlough their staff. And so, utilizing hotel technology solutions that historically focused on creating efficiencies in all areas of hotel operations have been key during this time to enable hoteliers to complete tasks and execute systems of their hotel with a limited or skeleton staff.
Smallwood: Without technology, the deleterious effect of business shutdown due to the virus would be much worse. Tools that enable key staff to work from home offices, such as teleconferencing and email, have enabled managers to continue to function and to be better prepared to effectively reopen.
Fabrikant: We are seeing some hotels take advantage of payment integrations which allow them to keep deposits on room reservations that were made instead of agreeing to 'blindly refund all reservations.' With the right system integrations, hotel that takes deposits on room reservations or provide the guest with a gift card for the value of a deposit that can be redeemed in the future. Once the guest has that gift card, they can make a payment on the website for their future reservation or even pay for a friend or a loved one going to the same hotel at a later date with the same gift card. This all requires integration between the gift card supplier, payment gateways, payment processors, the PMS and accounting to make the guest experience seamless.
Can you point out any products or features that hoteliers are finding useful during this time?
Smallwood: High-quality online hospitality newsletters have been an invaluable way for hoteliers to share ideas and plans.
Shashou: ALICE COVID Checklists. As well, Avvio has launched a free Hotel Digital Academy with Frank Reeves saying that they have all sorts of hoteliers taking the courses and learning new skills.
Fabrikant: An integrated reservation system for guests to be able to cancel their reservations online, as opposed to reservations staff at a hotel or a call center where labor is required to execute the change.
How have you adapted your products and teams to meet hotels' immediate needs?
Batra: Given that occupancy rates are low, we have our deployment and support staff focusing on specific hotel clients who can utilize this downtime in operations to implement upgrades and new installations of our employee safety devices. Without the normalized level of guest activity on property, we can turnaround brand-mandated solutions in a highly time and resource efficient manner. In addition, we are looking at how we provided suspended contracts and deferred payments to allow hotels to focus on more immediate cash flow needs.
Fabrikant: First off, we have worked with some payment gateways to facilitate gift card redemptions. Second, we offer a solution for document management and electronic signatures to enable hotels staff working remotely to have their customers sign 'deferred' contracts and amend existing contracts electronically. Thirdly, we have even helped a hotel customer in New York that converted their hotel into a 'hospital' by setting up our booking engine to accept reservations without the typical 'traveler information' requirements.
Smallwood: At our call center we have been able to keep our staff intact, ready for the eventual return of call volume for our clients. Since we believe we will be the first harbingers of the post-COVID spring, we need to be prepared to be that lifeline to new revenue.
Shashou: Taking inspiration from  Atul Gawande's book, The Checklist Manifesto, we created this free tool that was designed by hotel operations experts with experience closing and reopening over 1,000 hotels. Processes are outlined with hotel operations workflows in mind. Not for right now, but we are also making sure that all of our technology can be trained remotely so that new hotels can go live on ALICE without us flying out there and training them in person, which will help those who are now cash strapped – that is, all of us – to buy and launch our software without the traditional upfront professional services expenses.
One of the world's most published writers in hospitality, Larry Mogelonsky is the principal of Hotel Mogel Consulting Limited, a Toronto-based consulting practice. His experience encompasses hotel properties around the world, both branded and independent, and ranging from luxury and boutique to select-service. Larry is also on several boards for companies focused on hotel technology. His work includes five books, "Are You an Ostrich or a Llama?" (2012), "Llamas Rule" (2013), "Hotel Llama" (2015), "The Llama is Inn" (2017) and "The Hotel Mogel" (2018). You can reach Larry at [email protected] to discuss hotel business challenges or to book speaking.
This article may not be reproduced without the expressed permission of the author.