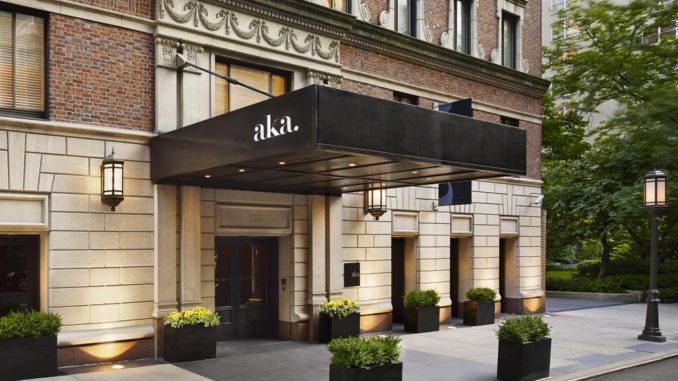 AKA is a luxury brand of extended stay residences located in the most desirable neighborhoods in New York City, Los Angeles, Philadelphia, Washington, D.C., and London. Recently, AKA partnered with ALICE, implementing the company's hotel operations platform to standardize operations across ten of its properties.
The goal was to connect every staff department through one platform for all communication and guest requests.
The partnership began with a rollout at AKA West Hollywood, and from there continues to expand, eventually to be implemented in ten AKA properties. By improving resident request tracking, staff communication, and maintenance management through a single software platform, AKA is able to deliver its services to residents seamlessly.
Before ALICE, AKA Resident Services team members used a variety of systems to facilitate interdepartmental communication. Although resident requests were always handled as promptly as possible, the team felt a streamlined system would be more beneficial, with all communication in one place preventing delays or miscommunication.
ALICE allows team members taking requests to send them directly to the team members handling them, ensuring all tasks are completed quickly and efficiently. Additionally, all team members can now view the workflow of each and every task – everyone is always on the same page in real time.
With ALICE, accountability has increased; team members can create reminders and alerts for requests, check task status, and respond to resident requests or concerns with lightning speed through SMS. Furthermore, the volume of resident requests can now be tracked effectively; staffing levels have been aligned to these metrics, making better use of operational budgets and ensuring complete coverage at the most needed moments.
AKA management recognizes a deep impact not only on staff communication, but also on resident engagement and satisfaction. With today's technological norms, guests appreciate the ability to have quick and simple interactions via text as opposed to phone calls or emails. While travelers still enjoy the face-to-face nature of the hospitality industry, mastering these technological conveniences is key in offering the most elevated and complete resident and guest experience.
Does your company have a success story it would like to share with our readers? If so, we invite you to review our editorial guidelines and submit your case study for publishing consideration.