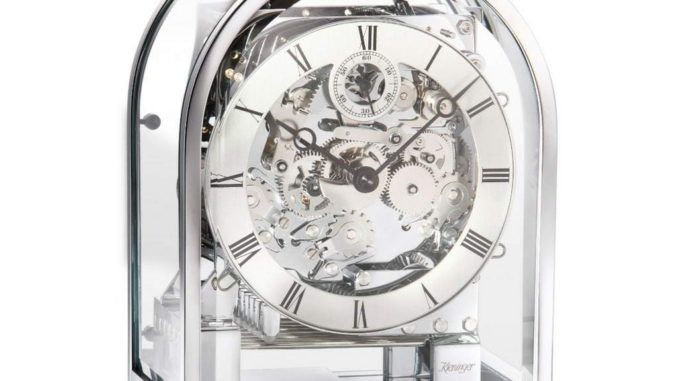 Exquisite clocks have always been a central feature of upscale hotels. In fact, the original grandfather clock referred to a floor clock in the lobby of London's George Hotel. It might be said that no hotel technology is older or more venerated than a mechanical clock, whether a grandfather clock or modern floor clock, mantel clock, wall clock or table clock. 
A good example is the Kieninger MELODIKA Modern Carriage Mantel Clock.The small brass clock is a modern expression of the traditional carriage, or Pendule d'Officier style. It can also be made available with a traveling presentation box with upholstered interior. This clock is a beautiful presentation piece with true heirloom quality. The clock is made in Germany and has blue steel, Breguet hands. This small clock is also accented with beveled and curved crystal glasses, allowing you to notice the intricate details this clock processes. It's a unique and decorative mechanical clock with an elegant charm to it.
Time to enhance the beauty of your property? For a limited time, save 10% on all clocks at Timely & Timeless with code HTN10, courtesy of Hotel Technology News.

This content is sponsored by Timely & Timeless Exquisite Clocks Emporium and an authorized dealer and wholesale distributor of high-end German clocks with expertise in the hospitality sector. This partner paid a fee to be included in Hotel Technology News, which is not responsible for the content of this article.