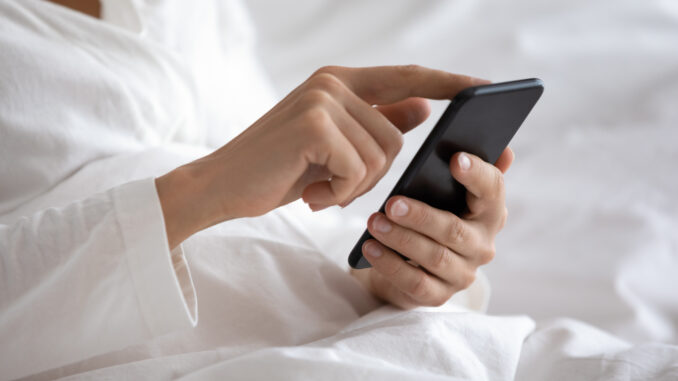 Prior to the Covid crisis, all hoteliers already knew that a large percentage of potential guests were conducting their travel research via their mobile devices. Now, the imperative for creating a mobile-first experience extends beyond merely getting customers to fork over their credit card information.
With physical distancing and contact tracing becoming the new normal, hoteliers can no longer pay lip service to this medium. The coronavirus has accelerated the trend of making a guest's phone the primary point of communication to the hotel's staff, and as such we all need to devote our resources to make the mobile experience frictionless and omnipresent.
It's always interesting to consider how you can alter your on-property services and upstream product messaging to capitalize upon this profound paradigm shift. Think beyond the required messaging apps for services provided by the onsite staff. In a mobile-everything world, hoteliers must think of ways to amplify their hotel experiences purely through digital means and without the time-honored ability to ingratiate yourself with customers via in-person "service with a smile."
One question can perhaps summarize this dilemma succinctly: how is your concierge better than a Google search? That is to say, for a guest who is adept at finding and arranging whatever they want via their mobile devices what is the value-add of having a dedicated concierge? Extrapolate this out to numerous other functions that the average smartphone performs and you can easily see how modern travelers may be apathetic to many of the services you tout as features to help sell rooms.
Wake up calls or guestroom alarm clocks? Not only do phones perform this task satisfactorily – and now also in a more sanitized manner – but there are specific memory functions built within these devices to remember a person's typical sleep cycle. And as for getting directions, restaurant recommendations or local area information, there are a bevy of apps or third-party websites with user reviews to inform visitors as to what's best in the area. All your guests need from you is fast WiFi and they are accustomed, nay entertained, by doing the rest of the process themselves. This DIY nature of mobile everything behavior does not engender guests to view your hotel as any different than the competition.
And yet, these services are still promoted as key selling points on brand.com websites and the OTAs, even though the average post-Covid traveler would feel far safer attaining these things from their own phones thus rendering the features irrelevant. From the guest's point of view, they now have no tangible benefit to differentiate your product, and so you must adapt these services accordingly.
In rethinking what you offer thorough your onsite hotel experience so that it actually has an emotional impact on mobile-first guests, remember that anything Google can do, you should not try to compete with. Retraining of your concierge and front desk means you should look to exclusive deals or intimately knowing the immediate area so that you can provide the utmost in convenience. The coronavirus has had sweeping consequences in terms of what businesses are open or not and what the new rules are for each in terms of capacities or PPE regulations. Oftentimes, small businesses haven't kept their Google business listings properly up to date, so there's an opportunity here for your team to shine.
As another example, a quick web search on a smartphone will elicit the top restaurants in a city, but a concierge should be able to find exactly the right place to eat based upon the point-in-time needs of a guest or group, while also factoring in revised hours of operation, post-Covid reopening promos, social distancing measures or gratis meal inclusions for sending the guests to a particular restaurant. The same promotional agreements might also be ironed out with sightseeing attractions, park trails, outdoor activities, shopping centers, individual stores or limited-time events.
While a lot of this involves negotiated partnerships with local providers, technology upgrades are instrumental because these updated features will only be meaningful to guests if they know in advance of their stays that they are available. You need strong language across all third-party OTAs that your team has the 'inside edge' on what the neighborhood can currently offer due to Covid, including private discounts and exclusive access that would be otherwise unattainable via public routes.
Next are the marketing channels that are wholly within your control. First, there is your website, for which there are a few vendors who are able to curate local content and keep it updated. Otherwise, you can undoubtedly recruit a web developer to install a plugin so guests have a good user interface by which to browse through all the partnership promos you offer to those individuals with a reservation as well as all new safety or cleanliness measures. Second are your prearrival communications whereby you have another chance to upsell guests on local activities and deals through well-honed messaging on these emails.
Ultimately, it all comes back to the aforementioned question about how your team can compete against an entity as omniscient as the Google search algorithm and all the other aggregated third-party travel or restaurant websites. With the coronavirus throwing a wrench in everything, you can prosper by being the voice of reassurance. To compete, though, you will need to both reinvigorate those local relationships and you will need to broadcast these partnerships across all your top-of-funnel marketing channels so that guests are more motivated to book with you because of these unique offers.
One of the world's most published writers in hospitality, Larry Mogelonsky is the principal of Hotel Mogel Consulting Limited, a Toronto-based consulting practice. His experience encompasses hotel properties around the world, both branded and independent, and ranging from luxury and boutique to select-service. Larry is also on several boards for companies focused on hotel technology. His work includes five books, "Are You an Ostrich or a Llama?" (2012), "Llamas Rule" (2013), "Hotel Llama" (2015), "The Llama is Inn" (2017) and "The Hotel Mogel" (2018). You can reach Larry at [email protected] to discuss hotel business challenges or to book speaking.
This article may not be reproduced without the expressed permission of the author.
Are you an industry thought leader with a point of view on hotel technology that you would like to share with our readers? If so, we invite you to review our editorial guidelines and submit your article for publishing consideration.