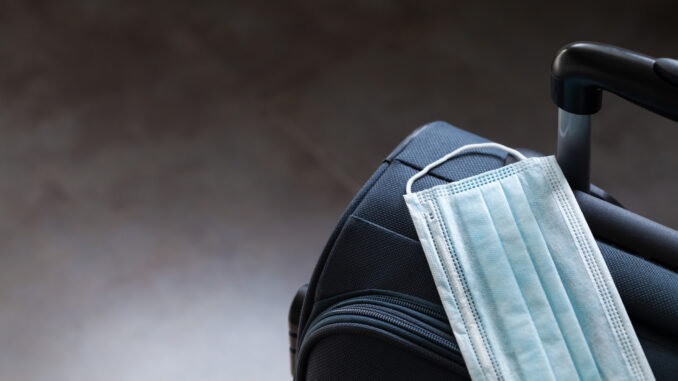 Providing a quality guest experience is more important than ever for hoteliers seeking to compete in the post-COVID-19 world. Much has been said over the past six months about social distancing, mask etiquette, and the need for greater vigilance in protecting public health. No question this is table stakes, but the goal of hospitality—providing a positive guest experience—is more paramount than ever.
Here are five reasons why hoteliers need to be at the top of their game right now when engaging with guests:
Travel is more stressful than ever
Every guest that visits your hotel is aware they are taking a risk by leaving home. Many of them are placing themselves in the care of other businesses out of financial necessity. Travelers have so much to consider when they leave their homes, from being mindful about washing their hands to keeping distance from others while indoors and complying with local mandates regarding masks. Now is the time to confirm, not betray, the trust these consumers have in hospitality.
Fortunately (or not), hoteliers are used to being in this position. Operators have been there to soothe the worries of weary travelers for years thanks to the stress brought on by the transportation industry. Whether it be highway traffic or air travel woes, hoteliers have heard it all and are well prepared for guests under pressure. A hotel stay with an operator who can provide a relaxing experience is like finding an oasis in a desert of anxiety right now.
Guests will remember the properties that took their needs into account and made them feel at home—as well as those who didn't. This brings us to my next point:
Word of mouth has never been more influential
Consumers love reviews from their peers because they help peel back the frills associated with a business and get to the point of what worked and what didn't. U.S. occupancy reached 42.2 percent in June, and with so few Americans traveling everyone wants to know what their stay was like. Everything about the guest experience is amplified right now, both the good and the bad. On top of this, individual experiences are being relayed to more people than ever before.
It is extremely important for hotels to follow up with guests to solicit reviews post stay. It is even more important to make an impression on travelers while they are on property, either through exemplary service or with amenities.
One of the best ways hotels can improve guest satisfaction right now is by communicating with guests on their terms — which may be very different than their terms pre-COVID-19. This is not so easy in practice, however, because:
The way hotels communicate with guests has evolved
Hoteliers have traditionally loved the front desk as a marketing tool because it puts guests face-to-face with a hotel's greatest asset: its associates. Having someone to interact directly with guests, informing them of your property's latest changes and speaking to them about how to improve their stay had been a terrific way to introduce (and upsell) a guest — until social distancing took hold.
Mobile check-in has been gaining steam in hospitality for a decade, but today many guests have shown a desire to skip the front desk for the entire length of their stay. Since hoteliers are struggling to speak with guests directly, they have turned to technology to create new touchpoints.Text-based messaging between guests and operators is growing in prominence, as have voice assistants which can be used to automate low-level guest requests and facilitate live socially distant communications.
Hoteliers pride themselves on understanding what guests want and need, and right now they need to be interacted with on their own terms. If this means foregoing personal contact for digital discussions in the short term, it may be necessary. In sum, guest preferences have changed with this pandemic, and so hoteliers' service channels need to adjust as well.
Hotels require a robust communication plan to keep contact with their guests and ensure they come back again, because:
Ancillary revenues have fallen
In recent years, hotels across the industry have toiled to transform their F&B components from expensive side businesses into major profit centers. Spas have been elevated to take a life of their own within hospitality. And agreements with local businesses have created untold opportunities for hotels to increase revenue outside of the guestroom. Sadly, almost all of these opportunities dried up following the rise of COVID cases in March, and until the tide shifts, hotels will be relying heavily on room revenue to keep them afloat.
It's easy to see how occupancy rate and average daily rate (ADR) aren't the only revenue-generating areas of the hotel that have taken a hit. Room service may be making a comeback in this post-COVID-19 era after nearly being eliminated over the past decade, but operators can't rely on this trend to recoup the losses they've seen in ADR. The in-room dining numbers are simply dwarfed by the decrease in occupancy. This is another reason to stay in contact with your guests, ensure they had a positive stay experience, and correct any issues that may have arisen before, during and after their stay.
After all …
Hotels are banking on guests' business next year
Hospitality just came away from a protracted cycle characterized by record-breaking performance in nearly every metric. Demand has never been more pent up than it is today. Americans want to travel, and one day they will hit the road en masse once more. When they do it will be to the properties, brands, and locations that treated them best when they were at their lowest.
Hoteliers are forming relationships today with 2021's guests, but this process should go beyond seeking positive reviews and follow-up emails. Operators would do well to remember each guest who took it upon themselves to visit their property in 2020, analyze their preferences, and be ready to serve them when the travel landscape improves. These are more than just your hotel's most reliable customers; they are your most effective marketing tools and potential brand ambassadors as well.
This challenging period can give rise a moment — a moment to foster a deeper connection to guests. Capitalizing on this connection is more important right now than ever before. Travelers want to know that the hotel they are trusting with their stay is on the same team as them about safety and comfort. Their experiences during this period will not be forgotten.
It's easy to get mired in the obstacles inherent in doing business during this pandemic, but this is also a moment for hoteliers to do what they do best and remember the guest.
David Berger was the first to conceive of, develop, and deliver a viable hotel voice assistant. He is the Founder and CEO of Volara – the voice hub for the hospitality industry – which today enables hotel guests to get what they want, when they want it, just by speaking in their guest room.
Are you an industry thought leader with a point of view on hotel technology that you would like to share with our readers? If so, we invite you to review our editorial guidelines and submit your article for publishing consideration.