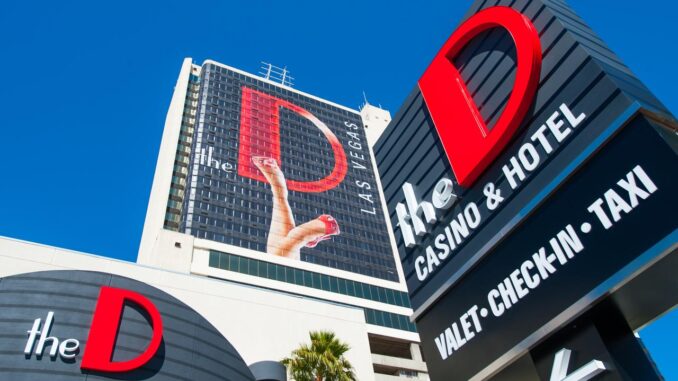 For both the oldest to the newest casinos in downtown Las Vegas, prioritizing the guest experience is always the smartest bet. Derek and Greg Stevens, the brothers who own of The D Las Vegas, Golden Gate Hotel & Casino and the soon-to-open Circa Resort & Casino are doubling down on this idea, using Oracle to modernize each casino to deliver an exceptional and safer guest experience that uniquely blends the vintage Vegas feel with contemporary expectations.
With a rich history starting with the Golden Gate in 1906 to the opening of what will be Las Vegas' newest hotel, the Stevens' properties make up three out of four corners of downtown historic Fremont Street, the original "strip". The casinos offer a range of stellar guest activities from gaming to specialized dining to the world's largest sportsbook to what will be the first 21+ resort.
Going All In on Fremont Street 
Oracle Hospitality OPERA 5 Property Management serves as the technology foundation for all three properties. OPERA is complemented by Oracle MICROS Simphony Cloud and Oracle MICROS tablets and portable workstations. In addition, Oracle NetSuite provides visibility and control over financials and streamlines HR processes for the group.
"Our top priority is to keep our customers as happy as possible and that starts with making sure we have the best systems and technologies in place," said Greg Stevens, co-owner of The D, Golden Gate and Circa casinos. "This is why we selected Oracle as the foundation to future proof and support our hotels, restaurants and back-office operations."
Oracle Hospitality offers a complete range of casino and gaming property management and central hotel solutions, as well as restaurant management solutions. This tight integration enables continuous communications between gaming systems and hotel operations, from hotel check-in and checkout to food and beverage, retail, and everything in between. In addition, it provides staff with access to 360-degree guest profiles, giving them detailed information about guests' preferences and behavior anywhere across properties.
Stevens added, "Because everything is connected, we can see if a guest staying at The D goes to Saginaw's Delicatessen at Circa for one of its famous Reuben sandwiches, and then heads on over to Bar Prohibition at the Golden Gate Casino for a Rat Pack Manhattan. This level of detail helps us to tailor a more personalized experience based on each of our customer's specific preferences."
Technology Integrations Win Big 
According to findings from the global study conducted by Oracle and SKIFT media, A Data-Driven Look at Hospitality's Recovery, consumers reported that they want hotels to offer contactless and self-serve technologies such as mobile keys, check-in via a kiosk and digital messaging services to handle their requests such as food and beverage ordering and concierge services.
As the Stevens brothers sought to incorporate these types of technologies across their properties, they found the depth and breadth of Oracle Hospitality's partner ecosystem to be key to helping them to identify the pre-built and certified integrations needed to deliver the modern, safer experiences their guests expect.
Visit Oracle Hospitality at CYBER HITEC and Global Gaming Expo (G2E)  Oracle Hospitality is continuing to propel the industry forward through innovation and will be participating in both CYBER HITEC 2020 and Global Gaming Expo (G2E) taking place virtually this week from October 27-29, 2020. Come "visit" us at our booths to learn more about OPERA Cloud PMS, Simphony Cloud POS, the Oracle Hospitality Integration Platform (OHIP), and much more.
"Las Vegas offers travelers an experience like none other. But now, more than ever, there's an urgency for hoteliers to deliver new and innovative services to provide a touchless or low-touch guest journey that keep employees and guests safer," said Scott Lampman, VP Casinos, Oracle Hospitality. "With Oracle's open architecture and APIs, the Stevens brothers have access to the latest innovations built to seamlessly integrate with Oracle Hospitality's suite of solutions."
The Stevens' properties are highly-integrated, from in-room controls to high-tech, low-touch and contactless offerings across the resort, all powered by a range of Oracle Hospitality's third-party vendor technologies. Such technology integrations include customer communications from ALICE, integrated room controls with Interel, in room user interface with Intelity, contactless payment solutions from Eigen Payments, and customized POS interfaces from On the Mark Solutions.
Does your company have news it would like to share with our readers? If so, we invite you to review our editorial guidelines and submit your press release for publishing consideration.