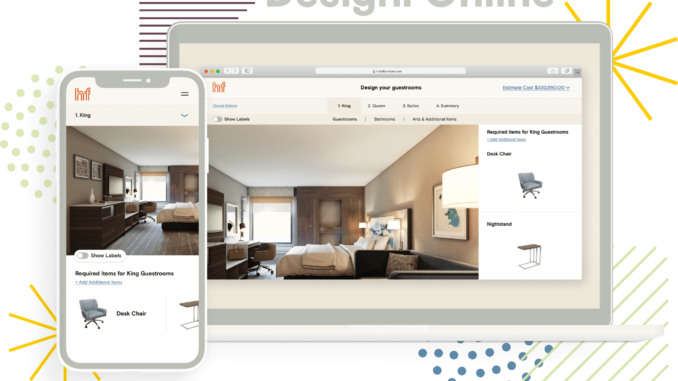 "The timeframe over which demand recovers—especially in the U.S.—is less important than the manner in which we've prepared to continuously adapt to whatever conditions we face." – Hyatt Hotels Corporation President and CEO Mark Hoplamazian
The hospitality industry is evolving. Customers are nervous and concerned about health and safety, top quality customer service can no longer be achieved exclusively through in-person interactions or even to the degree that they are accustomed to, and many guests are choosing to stay home and not travel, meaning occupancy rates are at historic lows.
The pandemic has exposed a technology gap within the hotel industry, and for many, it's time to sink or swim. Even after the pandemic has passed, a vaccine is successful and widely distributed, we reach herd immunity, or simply when travel normalizes to pre-pandemic numbers, the hotel industry may never look the same again.
Here are 10 ground-breaking technologies which can make hotels contactless and safer for employees and guests, competitive and more efficient, and prepared to meet new technology standards in the industry.
Into the Future: Tech with a Personality
1. Robots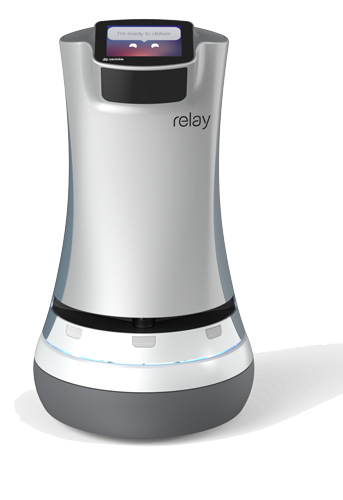 In the past, "novelty" items such as hotel cleaning and service robots have become a realistic and practical solution to the challenges presented by the pandemic. The Relay, manufactured by Savioke, has been in circulation since before the pandemic but experienced an increase in demand in early 2020. These bots allow contactless deliveries and check in/out services. They allow employees to maximize their efficiency by delegating tasks, and guests have responded positively to the spectacle. Other robots, such as the XENEX, are actually able to use UV light to attack bacteria, disinfect rooms, and prevent the spread of COVID-19. The Westin Houston Medical Center was the first to utilize this technology and they have since been followed by Hilton, Marriott and others.
The implementation of robots has the potential to provide a contactless, sanitary environment and experience, not only making guests feel more at ease, but also protecting employees and saving on staff costs.
2. Chatbots
While not all robots can sing and dance, a customer service chatbot can answer nearly any question a guest may have, as well as provide check-in/out and booking services. Chatbots are not entirely new technology, and they've been implemented by The Cosmopolitan in Las Vegas, Aloft Hotels, Hilton, Marriot, Holiday Inn, and AccorHotels' Mercure brand since 2017. The Four Seasons has implemented a hybrid technology that provides a digital experience including real-time translation technology in order to connect human customer service representatives with guests.
In a 2018 Humley survey, two-thirds of respondents said that they would find a chatbot useful or very useful to improve their online travel experience. In the wake of the pandemic, this demand will only increase as people begin travelling again. Customers today are looking for a hotel which can guarantee their safety by reducing unnecessary human interactions. The Hilton has recently introduced its own chatbot, Xiao X, in response to this rising customer demand.
Hand-Held and Hands-Off
3. Contactless Check-in and Payment
Not ready to invest in a chatbot but desire online check-in and payment options? Offering an application for customers to download and use throughout their stay is an attractive option. According to a recent study by Criton, 80% of hotel guests would download an app to check in and out and only 8% feel comfortable using a kiosk. These apps offer a COVID-friendly experience and prove to be more effective when it comes to upselling because they can use highly targeted information based on the user to offer upgrades that are helpful, rather than irritating. They can also provide automated room-assignments during the check-in process and are more capable of balancing all requests (including pending reservation requests) in order to best serve every guest.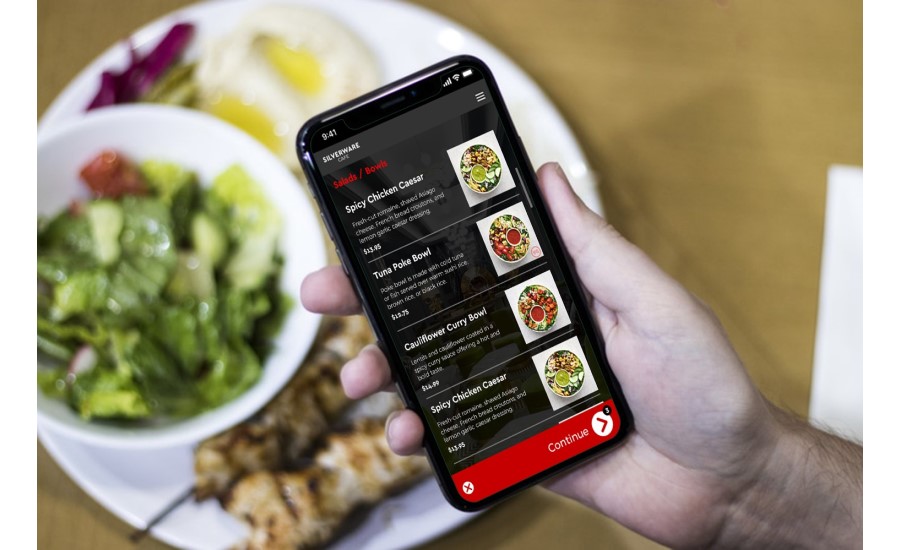 4. (Nearly) Contactless Hotel Restaurants
While room service and robots are excellent ways to limit contact points, guests will continue to seek social-distanced in-person services like restaurants. Maestro PMS and SilverWare POS have released a contactless ordering and payment platform that allows guests to browse the menu, order, and pay all inside the restaurant via digital QR code. This platform allows guests to split the cheque, add a tip, and redeem gift cards. It also allows managers to track guest spending, identify meal preferences, apply discounts, and manage loyalty points. In a recent study by Criton, 48% of survey respondents said they would be more likely to go to the hotel restaurant if the hotel would give them the option of ordering food via an app. With many non-hotel restaurants and bars adopting this worldwide due to the pandemic, customer expectations will shift to expect hotels to also offer this option.
5. IoT Tracking Technology
IoT technology is being used to track employees and monitor and record sanitary efforts, assisting in social-distance measures, and ensuring regular sanitation of shared spaces. This technology improves accountability and efficiency and allows employees to focus on doing their job without having to balance and track various cleaning duties. It also increases transparency and allows hotels to ensure their visitors' safety. Managers are able to track all activity and should there be an employee who tests positive for COVID-19, it becomes simple to trace their interactions and stop the spread. Managers can also use these applications to supply safety checklists and manage PPE inventory. Are they also used for employee management/resourcing i.e. they use it to figure out how many staff they need at certain times? Several companies have released variations of this technology, such as CLEANtracker, SmartRefill, TraknProtect, ALICE, PurpleCloud, Smart Wearable, and StaynTouch.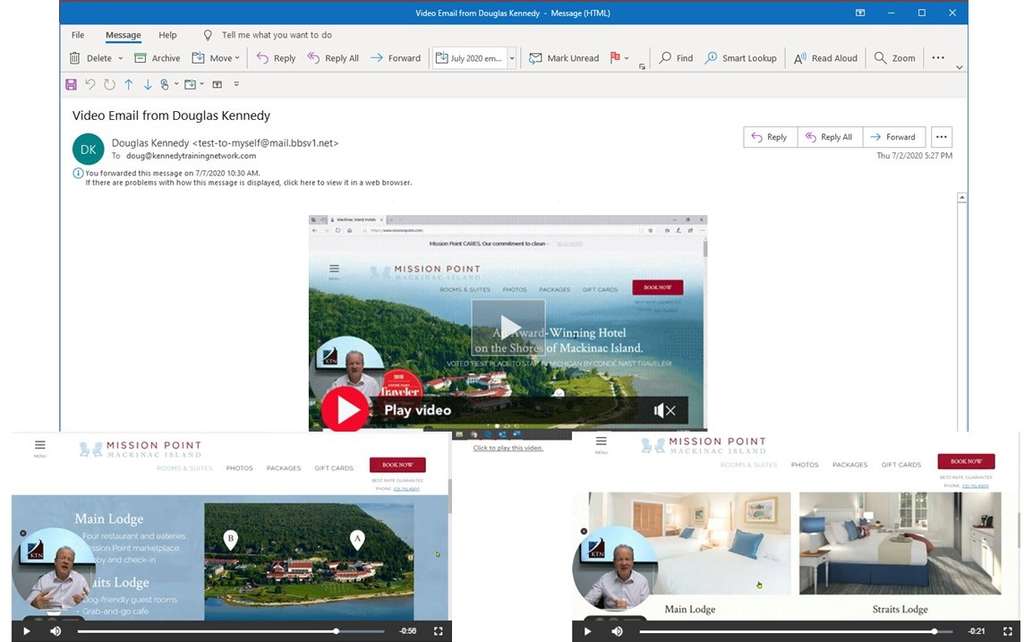 6. Video Tours
Traditional face-to-face interaction and charm are harder to rely on in a time when people are reducing their in-person interactions. This can make securing a group of guests or event bookings difficult as you can easily be lost in a sea of emails. Video tours are a way to offer personalized tours to your guests without having to secure a phone or video call appointment. The key to this strategy is personalization, because virtual tours can be available on the website for many hotels, but a personalized walk-through of the property and its amenities as they apply to a potential client is unique.
How Will I Pay For This? Budgeting Tech
7. Outsourced Room Service
Hotels need to find ways to cut unnecessary and wasteful costs in order to keep profit flowing in this reduced market. Room service can often be a costly amenity to offer as it has to be available 24/7 but if often under-utilized. Brands like Hilton, Marriott, Hampton Inn, and Holiday Inn are already using outsourcing technology to trim cost and increase revenue. As guests return to hotels after the pandemic, fast and affordable room service will become an essential service as people are wary of restaurants and public spaces. Companies like Butler Hospitality create local hubs so that four kitchens can service 119 hotels and a number of other "ghost kitchens" exist too.
8. IT Infrastructure
Hoteliers are looking to cut unnecessary costs without compromising quality of service, especially as guests will expect more from their stay as the market changes. IT infrastructure can determine where money will be best spent and actually save hotels money while providing better coverage and services for guests. Companies like Jet Hotel Solutions offer cost-saving services that promise to reduce operating costs, mitigate risk, and provide the best solutions for guests and staff. They won't just focus on upgrading, but will also focus on can be reused, ensuring that all safety and franchise standards are met.
9. Revenue Management
M3 is a cloud-based financial and data management platform and Avero is a restaurant revenue management software company. Together, they have launched a cloud-based accounting service for the food and beverage industry. This new integrations and revenue management software will allow users to create and change menus, reduce food cost and waste, and improve server performance. This software can be integrated with over 50 F&B POS platforms to merge seamlessly with your business.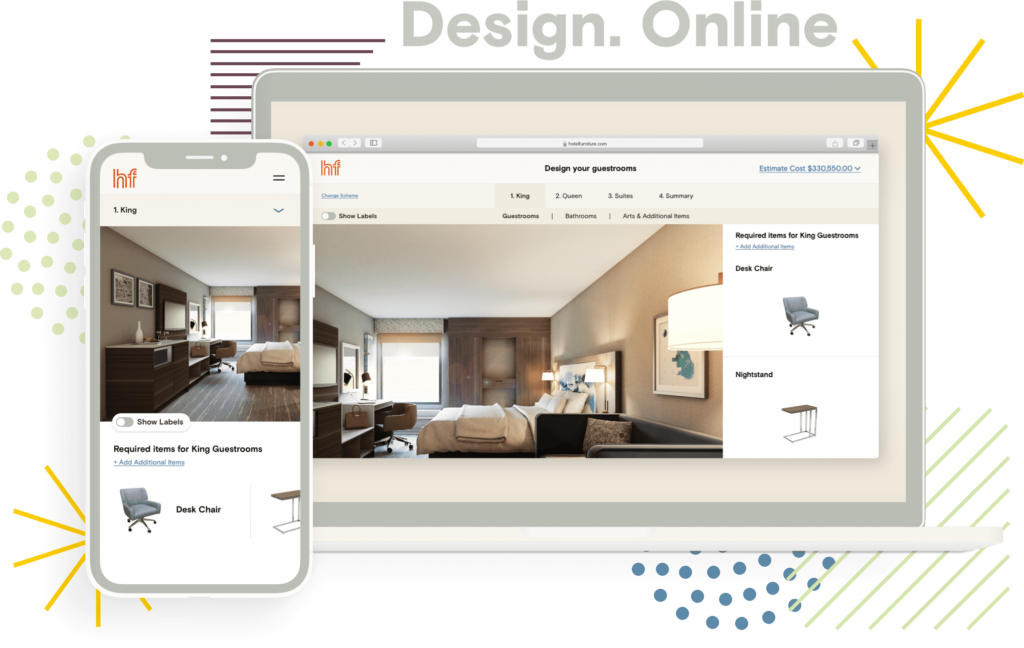 10. Guest Room Design and Renovation
While brand-mandated renovations and PIPs have been delayed to give hoteliers some space whilst managing the impacts of the pandemic, some have taken advantage of low occupancy to move ahead with renovations, and other new builds or conversions have continued on, and there will be a time when they are part of a hotel's requirements again. There is also a perception from guests that a newer hotel is a cleaner hotel. Still, hoteliers cannot afford to spend any more time or money than they need to. HotelFurniture.com offers a new, more efficient way to conduct renovations and new builds that will soon become the new norm. They offer an all-in-one platform with brand approved designs and brand approved items that streamlines room renovations and new builds, so owners can focus on their guests. They seek to amaze hoteliers by innovating the design and procurement process and hotels can complete their projects online and on time with a simple, stress-free process. Their digital platform provides an end-to-end experience, from design to procurement to delivery of furniture, fixtures, and equipment. They help hotels design and preview guest rooms with clear, 3D renderings, expedite project timelines, minimize duplicate and redundant work, manage brand submission approvals, streamline FF&E procurement, and track projects with convenient vendor transparency and delivery details.
Contactless, Competitive, Efficient
By implementing a combination of these ground-breaking technologies, you can save the money you need to invest in the upgrades your customers want. By providing a fast and contactless experience from start to finish, your hotel can become a safe haven for health-conscious travelers to relax and enjoy their destination.
The customer's focus has shifted from aesthetics to safety. Have them walk into your lobby and think "this is safe, this is clean, this is a place where I can relax and trust that I am in good hands."
Managers can keep track of their guests and employees' safety and satisfaction more easily and in-real-time than ever before with IoT and POS services. These advancements in the industry are not only about adapting to the health concerns and practicalities of travelling in a pandemic, but streamlining the entire customer service experience and creating a more profitable business in any market.
It may seem daunting to make a large investment in a down market, but these technologies will bring profit and reduce cost, helping your company to thrive.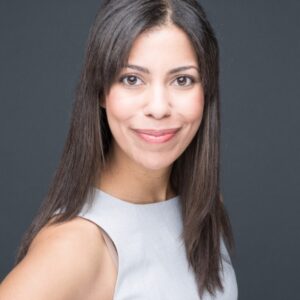 Leslie Fabian is the Director of Business Development at HotelFurniture.com. To see a free demo, please click here. Having years of experience at the hotel and property levels as well as a design and procurement firm, she is dedicated to giving outstanding service and understands and anticipates the day-to-day needs and challenges of her clients, and loves sharing new ways that hotels can save time and money.
Are you an industry thought leader with a point of view on hotel technology that you would like to share with our readers? If so, we invite you to review our editorial guidelines and submit your article for publishing consideration.