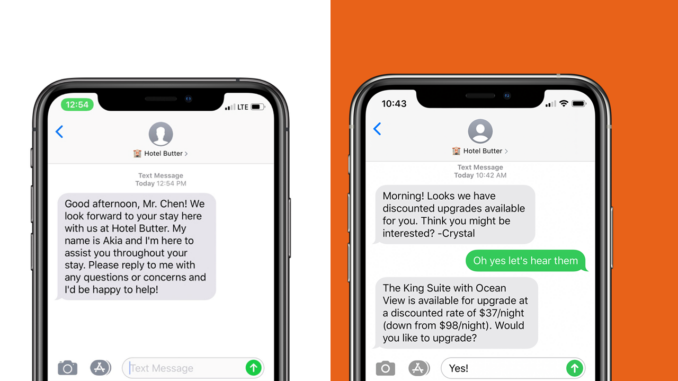 Akia has announced a direct integration with Cloudbeds, a property management system that simplifies operations and enables properties to focus primarily on taking care of their guests. Akia shares a similar focus on streamlining hotel operations so hotels can put their energy into important goals like providing personalized experiences for every guest. By the nature of these underlying goals, the partnership benefits both current and future clients.
With this integration, Cloudbeds will automatically sync with Akia to relay all relevant information about guests and their stay. Not only can hotel staff save time, but Akia will engage with guests in personalized ways to enhance the guest experience.
"Cloudbeds has demonstrated their strong commitment to their clients by helping them readjust to these difficult times. As a company with similar goals, we're proud to be able to work closely alongside such a dedicated organization that has the best interests of their clients at heart." said Ryan Kanoknukulchai, Director of Partnerships at Akia.
During the pandemic, Akia has enabled hotels to digitally check-in guests to avoid high-contact interactions at the front desk. Akia helps properties safely serve guests from a distance, and this integration with Cloudbeds will help our customers easily adapt to the ever-changing landscape of hospitality. As the world continues to navigate uncertainty, our mission is to cut down as much of the friction as possible.
Sebastien Leitner, VP Partnerships at Cloudbeds adds: "Our partnership with Akia is an exciting milestone for us and we're very proud to be working with an innovative communications platform. We look forward to helping Cloudbeds properties communicate and engage with their guests while providing critical contextual information through Cloudbeds."
About Cloudbeds
Cloudbeds is the fastest growing hospitality management software suite in the world, providing tools to manage properties of all types and sizes – building revenue, driving bookings, and increasing operational efficiencies. Trusted by more than 20,000 hotels, hostels, inns, and alternative accommodations in more than 155 countries, the Cloudbeds suite includes a powerful PMS, a leading Channel Manager, and a conversion-driven Booking Engine. Through access to 300+ integrations available via the marketplace, Cloudbeds helps properties unify their management, reservations, and booking systems, grow revenue, and automate workflows with confidence and ease. Founded in 2012, Cloudbeds has expanded to more than 400 people with local teams in 40 countries. For more information, visit www.cloudbeds.com.
About Akia