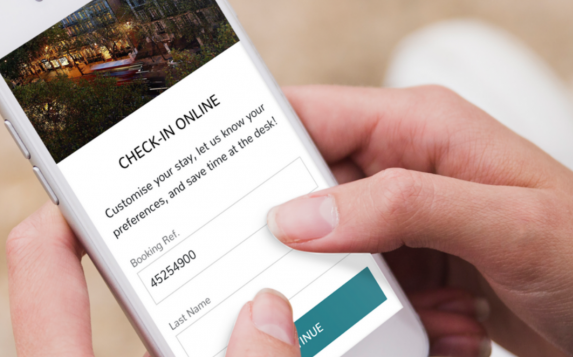 The pandemic has significantly transformed the way most businesses operate, and hotels are no exception. In hospitality, so many things have changed in such a short span of time that many tech solutions became not just popular but vital for hotel businesses all around the world.
Hotel check-in has changed, in many ways, for good. There is a surge in hoteliers seeking out solutions to enable contactless check-in, which has been the buzzword in the last few months due to Covid-19 measures and social-distancing rules. P3 and FreedomPay reported an average of 35% adoption rate of all guests who are due to check-in, with take-up as high as 72% in some hotels. But is this new technology really what the consumer wants?
Hospitality is such a personal business so it has been challenging to engage with guests and keep them loyal to you while keeping communications contact-free. Therefore, we need to look at the benefits and drawbacks that contactless check-in brings to the guest and to the hotel.
Pros
Online check-in for hotels has gained popularity in recent years due to its efficiency for guests and hotels, but its adoption got an extra boost since the Covid-19 pandemic. Since Covid-19, P3 has seen an increase of 280% of their hotel clients adopting the contactless check-in technology.
Let's highlight some of the main advantages that any hotel can expect to leverage:
Enhanced customer experience
Being able to cater to the needs of modern guests is more crucial today than ever and it will help determine whether a customer chooses to return to your property in the future instead of looking elsewhere. Therefore, the ability to offer customers frictionless check-in experience and the highest level of payment security is pivotal.
With online check-in, guests can skip the queues in hotel lobbies and have greater control over their booking – for example, they can add late checkout, extras to their stay and request to be notified as to when their room is available and given direct access using mobileKey technology.
Adopting online check-in systems clearly demonstrates that your hotel is well aware of the latest technological trends. Customers are likely to view their experiences in favourable light, which is helping to drive and boost loyalty as well as guest rewards.
Increased efficiencies for hotels
Efficiency in hotel operations, especially during the ongoing pandemic and health and safety protocols in place, is more poignant than ever. It is only when a hotel adopts a single, unified commerce platform that they are able to deliver efficiencies and best result.
It might sound impersonal, but this year due to Covid-19 is all about self-service and self-check-in so any chance to avoid touch or physical contact in any transaction is a win. Online check-in helps hotel reduce peak check-in/check-out times at reception desk. Management of ancillary revenue can be done easily by providing a way for guests to manage their own booking.
Payment Integration
Payment integration allows for a complete frictionless payment process for the guest, which is critical to enabling a fluid contactless check-in and check-out experience. Payments can be handled more efficiently and better data can be captured and used to understand customers and take advantage of marketing opportunities.
Cons
Online check-in offers convenience but sometimes customers may face certain difficulties with the system. Here are some drawbacks or losses of checking-in online.
Contactless technology was introduced to minimize contact and significantly reduce the number of surfaces you need to touch in the lobby and in the hotel room. These changes result in less face time for guests and hotel staff, which means less personal interaction in what we all know is such a personal business as hospitality. It can be irritating for the customers because they like to talk to someone and they do not get any personal attention from the self-check-in machine or the online platform. It can also be frustrating for hoteliers because they like to see who is coming into their hotel.
The lack of interaction also means flexibility for both guests and hotelier is removed. It can get even harder to resolve complex issues for the guests and it's not possible for the hotel staff to monitor all guests arriving and departing from their hotel.
Not all age profiles/cultures are comfortable with digitization of the hotel check-in. The online check-in technology is easy to use for them who have the technical knowledge but it will be difficult for those who don't have any idea about this technology, especially when they require help or the website or mobile app is not working properly or not showing the information they need.
Challenges
Although the adoption of online check-in technology is constantly increasing, hotels still need to face some changes in traditional processes in order to make the most of this technology. These are some of the main challenges that the industry face for the adopting of the online check-in:
While giving guests the freedom to control their booking, the role of the front desk agent is changing from data clerks to lobby ambassadors. Many reception desk staff are not trained in the role of customer engagement and don't know how to interact on a more personal level with guests.
For flexible bookings, the cancellation policy can be up to 2pm on day of arrival. When asking a guest to check-in online before their arrival, they are also being asked to pay upfront. This may cause an additional challenge if the guest needs to cancel their booking and get a refund after they have checked in but still within the cancellation period.
Many older hotels don't have mobile room key technology and a huge investment is required to upgrade each door lock. Many hotels don't have the budget to do this right now.
What would be the ideal scenario?
We see that online check-in services are set to become the mainstay of the entire hotel sector. This is why it is important to adopt technology that not only replaces the friction points in online check-in/checkout but leaves flexibility for the personal connection between a guest and their host.
The technology needs to adapt to the hotel sector and target audience. The ideal scenario in a resort hotel, for instance, would be the guest arriving and being greeted by a lobby ambassador inviting them to sit down. The guest would have pre-checked in online and handled all credit card payments or pre-authorisation. The lobby ambassador role would be to personally engage with the guest, understand their needs, hand over their room key, present the hotel facilities and arrange any on-property needs.
Another scenario would be in a business hotel, for example, where the guest arrives late at night after a long journey. After checking in online prior to arrival, the guest would be notified when their room is ready by SMS or email with instructions on how to access the room. The benefit for the guest in this case is the convenience of handling the check-in process only with their mobile phones and going directly to their rooms. The hotel staff would be available to help them with any additional needs.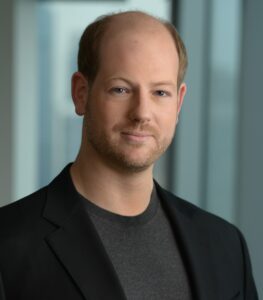 Chris Kronenthal is the President & CTO of FreedomPay. He is the payment industry's preeminent security expert, bringing world-class experience to the software development processes and compliance solutions of FreedomPay. He is widely recognized for his expertise in managing and architecting global ISV solutions and omni-channel environments. Chris joined FreedomPay in 2008 and is responsible for the company's technology solutions, as well as key alliances with strategic technology partners. Chris manages security compliance; production network infrastructure; development of new and existing software products; change and quality control initiatives; and technology partner strategy. Chris received his Bachelor's and Master's of Science degrees in Information Technology at the Rochester Institute of Technology.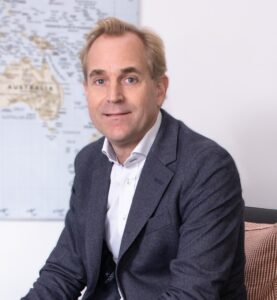 Phelim Pekaar is the founder and CEO of P3 Hotel Software, a technology company that provides customised booking solutions for large independent hotels and hotel chains. He graduated from Trinity College Dublin as a Manufacturing Engineering specialising in "Lean Engineering". He spent two years working in manufacturing facilities throughout Europe, running projects introducing lean manufacturing processes. Upon returning to Ireland, Phelim changed his career into IT and received a Masters and a Diploma in Computer Science from both DIT and Trinity College Dublin. He founded P3 in 2001, and has grown both the company and his experience in the hospitality sector over the past 20 years.
Are you an industry thought leader with a point of view on hotel technology that you would like to share with our readers? If so, we invite you to review our editorial guidelines and submit your article for publishing consideration.