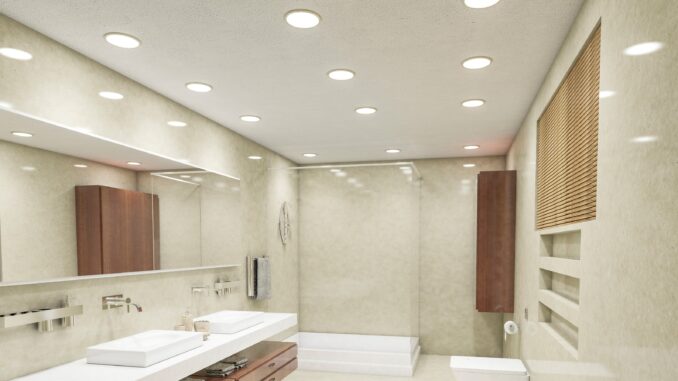 Your hotel is your guests' home away from home, their remote oasis—as long as it is perceived as being clean and sanitized.
Even before Covid-19 upended the hospitality industry, research shows that hotel guests are willing to pay more per stay for a clean hotel environment. About 86% of surveyed consumers say sanitation and cleanliness are the top things they look for when they read online hotel reviews, with 71% saying they require "above average" cleanliness from their hospitality providers. Another study revealed that millennial guests would pay more for an overnight stay if the hotel could guarantee enhanced cleanliness.
Now there's an innovative approach to mitigating contamination: Antimicrobial LED lighting technology, which delivers the maximum disinfectant dosage levels by tuning hotel lighting to a specific wave length, lux levels, angles and distances from surfaces. This new lighting technology, which meets the international standard for constant, uninterrupted use around people, pets and plants, illuminates where and when light is needed, simultaneously creating an inhospitable environment for germs and other microbes.
Antimicrobial lighting uses a wavelength of light that attacks and kills over 90% of the bacteria, fungi, yeast and mold on countertops, tables, remote controls, phones, light switches, pillowcases, bedspreads and door handles—any surface that light can touch, and especially those that are not easily cleaned.
This next generation of antimicrobial illumination works 24/7 to reduce the bioburden—the number of bacteria living on a surface yet to be sanitized—and supplement housekeeping's efforts. It does this two ways: By continuously cleaning already cleaned surfaces and by affecting frequently overlooked items such as lamp switches, coffeemakers and drinking glasses.
Antimicrobial lighting technology utilizes LED diodes to emit a specialized luminosity which provides continuous, uninterrupted protection inside small or hard-to-reach spaces while illuminating congested, high-traffic sections of hotels such as lobbies that often serve as the resort's unofficial social club as well as guestrooms, hallways, lounges, restaurants and restrooms.
Studies Find Upscale Hotels Have More Germs
Online trip calculator Travelmath took 36 surface samples from nine hotels ranging from three-star to five-star resorts. According to their analysis, four areas of hotel rooms collected the most bacteria. Bathroom counters, predictably, collected the most, followed by remote controls, desks and phones.
The most surprising twist? Remotes inside the rooms of five-star hotels had more bacteria than those inside three-star hotels, eliminating the assumption that the more guests pay, the better the cleaning services were, and thus, the less bacteria they would be exposed to during their stay.
And another study, this one by Upgraded Points, a travel information website, reveals that your guests' microbe threat stretches beyond their close sleeping quarters.
The average hotel elevator button, for instance, has 1,477 times more germs than the average household bathroom door handle, the analysis uncovered, and the typical hotel door handle has 918 times more germs than a household toilet seat.
Killing bacteria and preventing germs spread among guests, staff and visitors should start before the routine housekeeping crew rolls in. Your hotel's efforts should be automatic, supplement conventional cleaning methods and neutralize human error.
Here's where antimicrobial lighting can shine a healthful glow.
How Antimicrobial Lighting Provides Peace of Mind
Hotels have already shifted their focus to researching and investing in state-of-the-art, hospital-grade technologies to better protect their staff and guests from the rapid growth of microorganisms and the infection threats they impose.
A common "solution" has been ultraviolet (UV) lighting, which closely mirrors the technological makeup and disinfecting benefits of antimicrobial lighting. But the two are not the same—and that's a good thing.
Here's why. UV lighting is intrinsically dangerous. It essentially works as a harsh disinfectant, piercing a microbe's nucleus and obliterating nucleic acids while disrupting DNA structures. The damaged DNA accumulates and leaves the cells unable to perform vital essential functions.
Prolonged exposure at high intensities harms the cellular structure in living things—humans included. Potential eye problems include cataracts, issues with the cornea and temporary or permanent loss of vision. UV lighting can also make it harder for the skin to heal, experts say. It can even cause cancer.
In short, UV lighting is not suitable for use when humans are present in a space.
It's difficult to promise endless disinfecting with UV lighting when guests are moving across the building and entering and leaving their rooms.
Antimicrobial lighting, on the other hand, can make and not break such a lofty promise.
The illumination meets the international standards for continuous and unrestricted use with people present. Why? Because its wavelengths cluster around the 405-nanometer mark—just a shy north of the UV frequency range of 100 to 380 nanometers.
A general rule of thumb: Higher nanometers equal more wavelengths on the visible light spectrum—and the shorter the wavelengths below 380 nanometers, the greater the danger to living things. (Note: Most human eyes respond to wavelengths from 380 nanometers to approximately 750 nanometers.)
Similarly, antimicrobial lighting does not trigger the degradation of materials as UV does. UV rays break down the chemical bonds found in plastics and causes fabric and some objects' color to fade. Antimicrobial lighting also doesn't require the high upkeep that UV lighting requires, such as regular bulb replacement and constant oversight.
With antimicrobial lighting, you just set it with a preset, timer or occupancy sensor, then forget it.
In other words, antimicrobial lighting has many of the disinfecting benefits of UV lighting—without any of the long-lasting harmful effects. It's the specialized, round-the-clock sanitation service guests will see but never feel.
An Enlightening Way to Improve Your Brand
Online reviews are critical today. Virtually every potential guest reads online reviews about your hotel before booking their stay. Your social media review rating is now a better prognosticator of your success than traditional customer satisfaction metrics, experts say.
And in those reviews, what are guests most likely to discuss when detailing whether they got a good night's sleep? The answer, surveys say, is cleanliness.
How much better would your hotel look and sound if it enacted additional proactive cleaning measures such as LED antimicrobial lighting?
What upticks in occupancy, revenue per available room (RevPAR) and average daily rates could your establishment experience with LED disinfecting lighting that's always turned on and never asks anyone to leave for deep cleaning?
How valuable is your brand integrity and, ultimately, stock value by gaining a reputation as a meticulously clean hotel that never takes a break from hygiene, health and wellness?
Prominent online ratings offer some much-needed insight. So does your bottom line.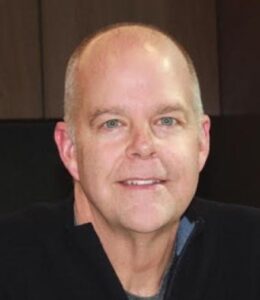 Bill Plageman is vice president of marketing and product development at Amerlux, a wholly-owned subsidiary of Delta Electronics. Amerlux has been a catalyst for change in the lighting industry since 1984.
Are you an industry thought leader with a point of view on hotel technology that you would like to share with our readers? If so, we invite you to review our editorial guidelines and submit your article for publishing consideration.