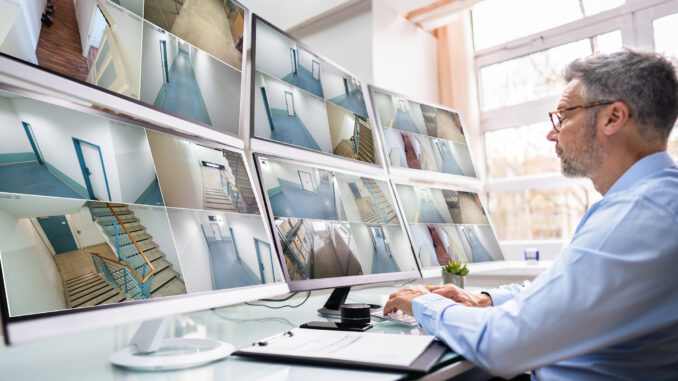 The hospitality industry is in constant movement. Visit any property and it is clear that hotels are laser-focused on leveraging technology to enhance the user experience, including streamlining processes and adding new amenities that draw repeat visits and boost revenue. At the same time, processes to maintain the safety and security of these facilities is evolving: Security has transformed to include safety protocols, liability reduction, and customer service.
The growing demand for technology solutions also demonstrates that hospitality is very focused on ensuring a safe environment for guests, especially in the wake of COVID-19. But it is a balance: Security must be elevated while continuing to promote a welcoming environment. Complex risks, including cybersecurity, liability, and compliance, have propelled the need for robust yet creative security strategies.
Without a doubt, hoteliers are using technology to improve guest satisfaction. Some brands are revolutionizing how guests get their room key with mobile apps, while others are amplifying the value of loyalty programs. And now, cloud-based video platform solutions change the way properties aggregate business data through video and AI. Using AI technology to identify actionable insights within previously untapped video monitoring and unstructured IoT data is a potential gold mine for hotel operators.
Cloud-based security services can optimize the pivotal balance between customer service and physical security. There is also great potential to improve the guest experience in several ways, and here we outline them for you:
Intelligence Driven
Video surveillance is a powerful asset in the hospitality industry. It can reduce physical security monitoring by bringing the most important and relevant information to the security team's attention. With a cloud-based video platform, users can access business insights from any device or network-enabled system and use captured data to assist properties with addressing security concerns and optimizing workflows—thereby improving the overall guest experience.
But the cloud takes video to the next level. The cloud helps users identify the most important video to the business function in real-time, which means that hotels don't need to rely on operators to review footage, saving time and money. These insights can help hotels run more efficiently and better understand guest requirements.
Ease of Management
If a hotel has several locations without an on-site security staff, a cloud-based security service offers ease of management. The cloud also alleviates the need to physically visit each camera location to update the firmware and reduces the costs associated with on-premises hardware. Need to add a camera to address a new high-risk area? Cloud services provide hotels with the ability to quickly increase and decrease the scale of their security operation as needed without the limitations and complexity of on-premises solutions.
Integration with other networked solutions and devices is more manageable with cloud-based infrastructure. The cloud makes it easy to integrate information collected by a check-in kiosk or app with video data to analyze and identify check-in patterns and proactively address traffic surges before they happen. By integrating with IoT sensors, video can aggregate and analyze data from multiple inputs to take a proactive role in identifying suspicious behavior, potential liability situations, or maintenance issues. Alerts are automatically delivered to the security team to provide them with the most important and relevant information to supplement decision-making. This can increase efficiency and decrease errors.
Video as a Business Driver
Hotels can leverage video data to optimize both customer service and physical security. This technology can improve the guest experience in myriad ways, including diminishing guest wait time, staffing cost-effectively, informing service personnel about guest dissatisfaction, and several other experience-improving applications. Unified cloud security can also reduce physical security monitoring by bringing the most important and relevant information to the attention of security professionals, mitigating issues proactively.
Video can help determine once apparently "random" spikes in guest traffic to valet stands, check-in desks, and other service locations. By aggregating and analyzing this data, stakeholders can better understand those patterns and recommend appropriate staffing levels in advance. By preemptively staffing and preparing employees for increased traffic, hoteliers can use this type of platform to cut down on guest wait time, improve guest satisfaction and increase staff efficiency.
Now is the time for hotels to push the boundaries of what's possible with video and help customers proactively address business optimization and physical security. From point-of-sale to check-in, all of a hotel's systems are moving to the cloud, and video is the next technology that needs to transition. Hotels and resorts should look at leveraging advanced technologies, like cloud services, to serve guests better to deliver personalized service that customers will come to expect from their visit in the future. This approach will allow hotels to build long-term relationships guest relations and ensure return visits, leading to increased revenue streams and a successful business. At the same time, hotels will realize new levels of security to keep their most important assets protected.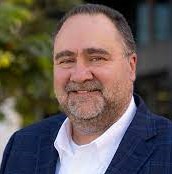 Nigel Waterton is Chief Revenue Officer at Arcules, a provider of unified cloud security solutions. Waterton joined Arcules from Aronson Security Group, where he served as Senior Vice President of Corporate Strategy and Development and led a cross-disciplinary team within the company as well as with ASG's strategic partners to identify the key areas of optimization and innovation needed to deliver value to clients. Over the course of his career, he has held a variety of senior-level sales and leadership roles with well-known brands, including Protection One and RFI Security.
Are you an industry thought leader with a point of view on hotel technology that you would like to share with our readers? If so, we invite you to review our editorial guidelines and submit your article for publishing consideration.