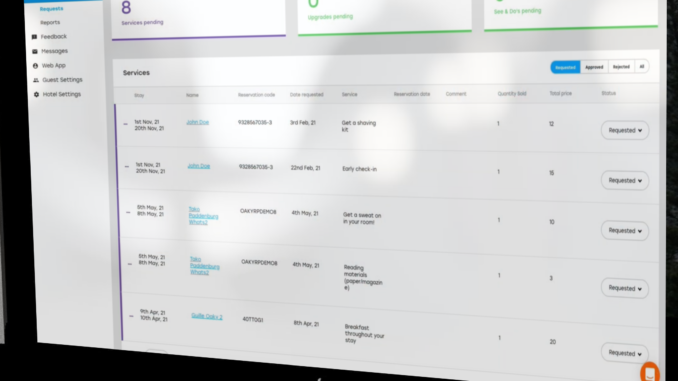 Hotel technology solution providers Oaky and protel have launched a 2-way integration, enabling automatically updated upgrades or services in the protel PMS.
Now protel users can digitally upsell on 100% autopilot mode for most deals, with automated personalization included, so guests only see what is relevant to them.
Hoteliers already making use of the original Oaky protel integration will be familiar with the fact that the partnership allows Oaky to use hotel guest data from protel in order to send customized upselling offers to guests.
Oaky leverages information like check-in and check-out dates, room type booked, number of guests etc. to segment guests and make sure they're only shown deals that are relevant to their stay.
"As protel continues to innovate and enable superior guest experiences, this partnership will give our clients a state-of-the-art solution to increase total revenue in a fully automated way. Sensible to our industry's challenges, we built an integration together with Oaky that allows hoteliers to run upselling on auto-pilot and have more time to focus on their guests." Wilco de Weerd, Director of Partnerships at protel.
"We are thrilled to have continued developing our integration with one of the most innovative providers in the hotel tech space, bringing the protel Oaky collaboration to a whole new level. Now our mutual clients can not only increase their overall revenue and further personalize their service, but do so without any added manual work" Erik Tengen, co-founder of Oaky.
Oaky's 2-way integrations, used by hundreds of hotel customers across the globe, demonstrates that fully automated upselling leads to higher conversion rates. Human error is reduced, time is saved and those in charge of delivering the add-on services have more time to get organized.
When a guest requests an available room upgrade or service, their requests are automatically pushed to the hotel's protel PMS without the need to manually approve or reject requests.
Does your company have news it would like to share with our readers? If so, we invite you to review our editorial guidelines and submit your press release for publishing consideration.