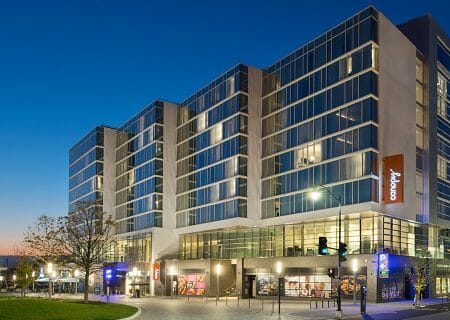 Concord Hospitality Enterprises recently completed transitioning 135 owned and/or operated hotels to PVNG, an enterprise accounting solution from Aptech. Previously running on Profitvue since 1999, Aptech's prior-generation solution, the operator of multi-brand, full-service, and upscale select-service properties rolled-out the solution in spurts beginning in 2020, and last month it wrapped up the project with 35 hotels going live in just two days.
"2020 was a very busy time for those of us in hotel finance," said Cathryn Andrews, Concord Hospitality Vice President of Operations Accounting. "Owners need to know the bottom line at all times; How much money do we have? How long will it last? What bills are paid? etc. Needing to access this information in real time and prepare reports on the fly, it was critical for us to upgrade to PVNG. The enterprise accounting solution is easy to navigate. With both corporate and properties now using the same software, we have true apples-to-apples comparisons of data. Better yet, everyone can be using the system at the same time, no matter who is posting to the general ledger or running consolidated reports in accounts payable. The drill-down capabilities of PVNG make it a game changer; properties can dive deep into the P&L statement to keep owners apprised and corporate can issue financial statements to hotels with equal ease. It's a robust and efficient solution."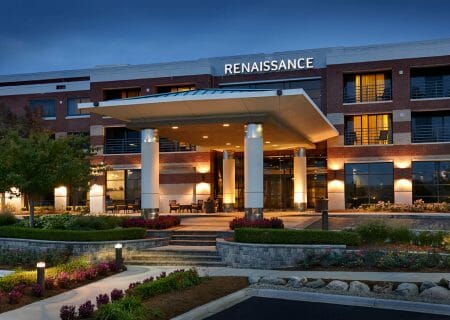 Concord Hospitality Chief Information Officer Brian Cornell said any time large hotel enterprises transition from one software to another, there are hiccups. With Aptech, however, the process was painless. He attributes migration success to Aptech's "exceptional customer service team."
"Taking 35 hotels live with new software in just two days is impressive," Cornell said. "This was probably the smoothest migration I've ever experienced. The Aptech support team is fantastic. Fixes are handled within minutes. We've been a long-time Aptech customer for this reason; they know us and listen to us . . . know what we need . . . what we expect . . . and they deliver every time. If we make a request for a software enhancement, it's automatically included in the next upgrade. You can't get this type of service with any other company. Most accounting systems in the market are geared towards multiple industries. It's difficult for them to speak the hotel language. Aptech has been in the hotel business for 50 years. They are the industry standard for financial management for a reason: experience."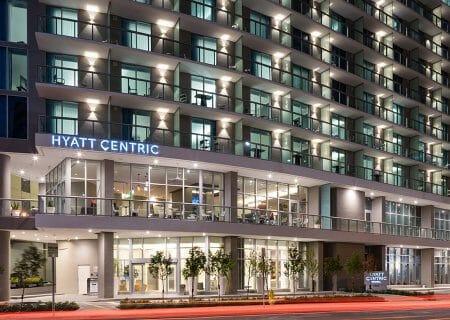 The brands now running on PVNG and managed by Concord Hospitality include: AC Hotels by Marriott, Aloft Hotels by Marriott, Ascend Hotel Collection by Choice Hotels, Autograph Collection by Marriott, Cambria by Choice Hotels, Canopy by Hilton, Courtyard by Marriott, Doubletree by Hilton, Element Hotels by Marriott, Fairfield Inn by Marriott, Four Points by Sheraton, Home2 Suites by Hilton, Hampton Inn by Hilton, Hyatt Centric, Holiday Inn Express, Hilton Garden Inn, Hyatt House, Holiday Inn, Hyatt Place, Homewood Suites by Hilton, Marriott, Renaissance by Marriott, Residence Inn by Marriott, Springhill Suites by Marriott, and TownePlace Suites by Marriott.
Hotel Industry Standard
Aptech develops web-based, customizable, financial-management software that today's hoteliers need to access, view, compare, and dynamically analyze the performance data of their single hotel or multi-property, multi-branded portfolios. Employing hotel industry standards and best in class technology at more than 4,000 hotels, Aptech's solutions work independently or in sync to quickly respond to changes in revenue and expenses and identify trends that will better position the asset for growth and profitability.
PVNG features the Accounts Payable, Accounts Receivable, General Ledger, Statistics, Financials, and Bank Reconciliation that today's hotel operators are seeking with much-needed browser navigation. Its OCR invoice processing, myriad of payment options, drill-down capabilities in financial statements and reports, ability to handle single or multi-property accounting, and the fact that it can be deployed as a hosted service, explains why this accounting solution is in such high demand.
"We are thrilled that we met Concord Hospitality's goal to get its entire portfolio switched over to PVNG by the end of this year," said Jill Wilder, Aptech Vice President. "This was no small task, and we commend our team for stepping up and doing whatever it took to make this migration progress as smoothly as possible. Today, PVNG is helping to give Concord Hospitality's financial package — from the investment portal to distribution — a more polished, professional look. We value our relationship, as Concord Hospitality is also a satisfied user of our Targetvue and Execuvue solutions, and look forward to working with their corporate team and hotels for years to come."
Does your company have news it would like to share with our readers? If so, we invite you to review our editorial guidelines and submit your press release for publishing consideration.