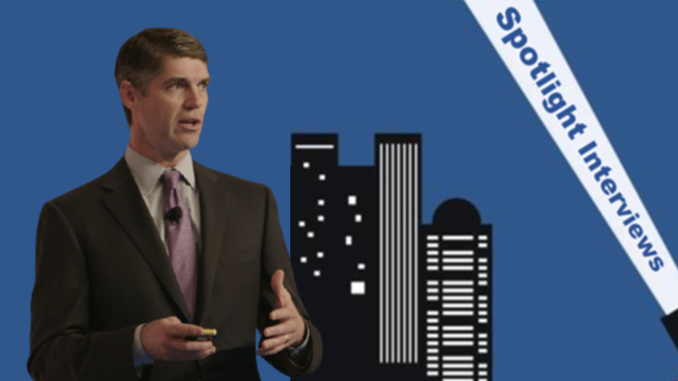 Alex Alt was appointed Senior Vice President and General Manager of the Oracle Hospitality Global Business Unit in November 2019, just in time for the global pandemic. He previously spent most of his professional career in travel and hospitality, working for owners, operators and service providers. "I appreciate the unique perspective that each brings to this complex industry ecosystem," he says. His career in hospitality started in 2006, when he joined Rosewood Hotels and Resorts, a luxury operator of residential-style hotels. There he led a team that doubled the size of the portfolio and helped orchestrate the sale of the business. He went on to lead the hospitality software business at Sabre. As President of Sabre Hospitality Solutions, he was responsible for leading and growing the business unit. He then moved to the world of sports, serving as President and CEO of Stack Sports, before returning to the world of hotel technology. "I have been passionate about hospitality for as long as I can remember," he recalls. "When I was a child my family didn't travel much, so when we did it was special, and for me there was something magical about hotels. I knew from an early age I wanted to work in hospitality and have been lucky enough to spend most of my career in hospitality and travel."
Oracle Hospitality recently conducted a global research study. What were some of the key takeaways?
The study, entitled, "Back to Hospitality: Getting Smarter and More Profitable in a Post-COVID World," queried nearly 5,000 consumers and over 500 hotel executives in the US, Canada, UK, Germany, Singapore and Australia and explored guests' needs and expectations, hotels' business strategies and the emerging technologies hotels will use to innovate their properties and accelerate their recovery.
One area the study examined was how hotels are taking the experience beyond the room driving non-room revenue to help recoup 2020 losses.
We found that 67% of global respondents were eager or willing to spend beyond the room. According to the survey, 81% of the global respondents stated they would be interested in spending on tours and activities and 65% said they would be willing or interested in purchasing tickets to an event.
And North American travelers are even more eager to spend beyond the room, with 92% of respondents in that region stating that they would be interested in buying food from a hotel's restaurant and 82% saying that they would be interested in buying drinks from a hotel bar.
We also found that pandemic priorities have become permanent practices for hotels, as 66% of global guests hope to see increased frequency of cleaning and disinfecting procedures remain the standard in hotels.
In addition, we found that travelers are redefining the vacation, as being stuck at home has shifted consumer thinking around trips. For one, half (52%) of consumers are interested in purchasing (or have already purchased) a subscription membership to hotel services.
How are hotels working to recoup 2020 revenue losses?
Hotels are taking the guest experience beyond the room, as non-room revenue may become an integral attribute to recouping loss.
Hotel executives see the financial benefit of redefining their hotels. The majority (67%) of global hotel executives agree that non-room revenue will represent a growing share of their annual revenue in the next five years, while 43% of the execs said non-room sources of revenue could represent as much as a quarter of their hospitality business in 2021 and another 25% said it could be between 26-50% of revenue within five years.
To win over guests, hotel operators are reevaluating their services and offerings in major way. Half (50%) of hotel executives are upgrading community space amenities and 44% are considering promoting hotel-only amenities such as restaurants, gyms and pools. Also, 32% of hotel execs are looking to add more live events and social activities and 34% are considering upgrading in-room kitchens to better compete with short-term rentals.
These executives aren't just working off a hunch – the demand from consumers is there. After a year of saving money on lost vacations, travelers are looking to resume family trips, time away from work, anniversaries, milestones and special occasions that were put on hold over the last year, and they are willing to spend for a great experience. The top priorities and services that travelers have already purchased or are interested in purchasing from a hotel include drinks from a hotel bar (85%), food takeout or delivery (90%) and wellness or fitness services (67%). Today's guests also want to be entertained: 81% of guests have purchased and are interested in purchasing tour tickets or activities and 65% would consider or have purchased tickets to an event through their hotels. This shows that consumers are willing, more than ever, to take their wallets beyond the room, offering ample opportunity for hotel executives to monetize other parts of their properties.
With guests showing a willingness to purchase these items, hotels should work to provide as many services and add-ons as they can to fully recover revenue losses.
What pandemic-era hospitality practices do you think will persist in the short term?
 Although hotels are re-opening, the pandemic has caused short and long-lasting effects on the industry, and some pandemic priorities have become permanent practices.
The survey showed that some features and amenities that became necessities during the pandemic will be the norm and desire moving forward, especially as consumers are now used to contactless and low-touch interactions. The good news is that hotel executives feel prepared to deliver; 72% of global hoteliers are already providing contactless payment options, 41% are providing self-service check-in, 57% are providing digital messaging services to limit staff and guest interactions and 34% are providing smartphone-based room key services. Although some of these contactless and low-touch solutions were in use prior to the pandemic, they've now become basics guests expect to see wherever they travel.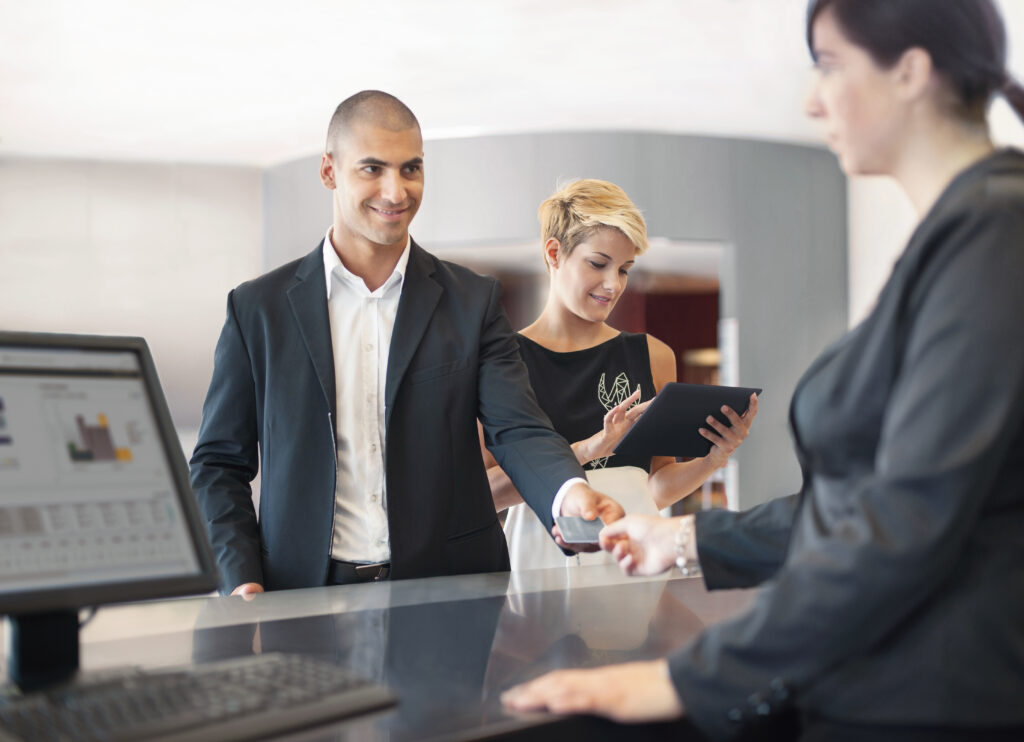 In many cities, offices have not fully re-opened, so guests are still open to utilizing hotel spaces as alternatives. The travel study found that 39% of respondents are open to or have utilized a hotel as a temporary office or coworking space, and 48% of respondents are open to or have utilized hotel space for a business meeting or a personal event.
As offices and other public spaces increasingly reopen, it's possible these trends will decrease, if not fully fade away.
What operational changes do you think hotel operators need to focus on as the industry recovers?
 From staffing to training, operations are evolving, and the industry will need to adjust to acclimate to the new next. The pandemic forced many hotel executives to make tough decisions about their staffing and operations strategy, and now the growing labor shortage is threatening to impede the industry's recovery.
The need for labor in certain manual task settings—such as housekeeping and food and beverage offerings—has the potential to delay the overall recovery for the industry, but in other areas technology is helping to bridge the labor gap.
As hotels work to rebound from 2020, doing more with less will be a saving grace. With the help of smarter systems and integrated technology, hotel staff can operate more efficiently, while continuing to provide high levels of service to guests. With the right tools in place, hotel teams will have more time to effectively train staff on the rising expectations and new demands of guests. According to our study, 81% of global hotel execs plan to provide additional training or education to staff to support plans to create new non-room revenue opportunities. With technology in place to assist, staff will have more time to train or learn before having to interact with guests.
What concerns do consumers still have regarding travel safety?
 Let's face it; consumers are still cautious and concerned about health and safety, and for good reason.
No matter their location, 79% of survey respondents asserted that a COVID-19 vaccination is very or somewhat important in providing them with peace of mind to travel. In regard to getting on a plane, 24% do not feel safe doing so until they are fully vaccinated.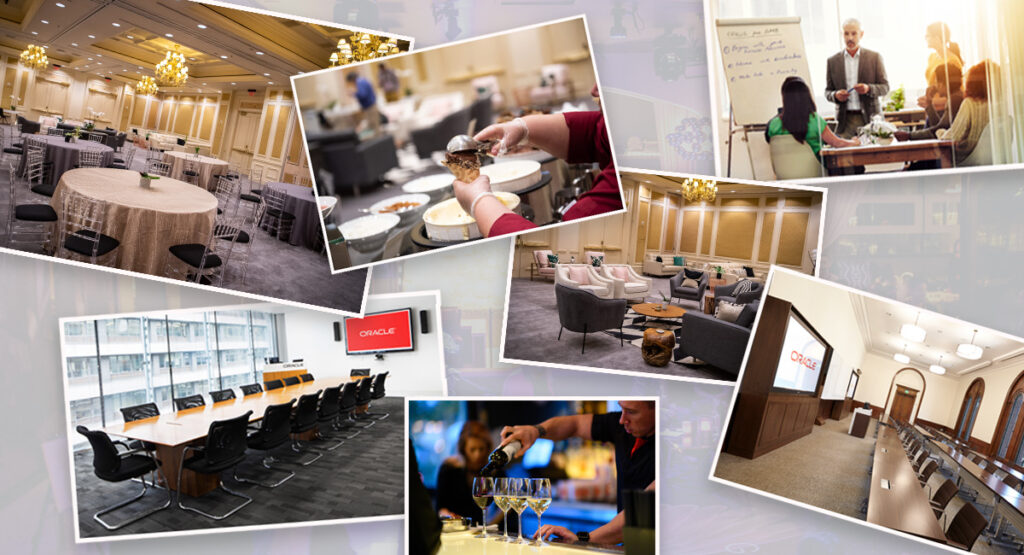 Consumers also want to know and see that hotels are taking their health and safety just as seriously as they were a few months ago. Two-thirds (66%) of global travelers stated that they hope to see increased frequency of cleaning and disinfecting procedures remain the standard in hotels, while 57% of consumers still want to see guest areas/public spaces arranged for social distancing.
People are eager to get out, but they still demand that certain safety practices stay in place in order for them to enjoy themselves. The study showed that 11% of consumers plan to dine solely via hotel room service to minimize contact. However, 34% plan to dine in hotel restaurants, and 47% expect to do both, which shows opinions are mixed.
Has there been an increase in short-term rentals since the onset of the pandemic? If so, what are hotels doing to better compete with short-term rentals?
 Between travel restrictions and stay at home orders, consumers shifted their thinking around vacations in the past 15 months, and for some, short-term rentals emerged as an alternative to hotels because of their space and amenities. Fifty-nine percent of global travelers have previously stayed in a short-term rental, and 44% of that group said they opted for a rental because of the ability to stay socially distanced and minimize COVID-19 risk, while 56% chose this option for the added privacy, and 53% chose a rental for the access to a kitchen. Even as pandemic concerns fade, rentals appear to be here to stay, as 59% of global travelers said they plan to stay at a short-term rental property in the next twelve months.
With hotels fully reopening, executives are taking note of this shift and are redefining their establishments and rethinking services to compete with these short-term rentals. Mostly, hotels are upgrading their services, amenities and spaces, as guests have shown interest in these areas.
Executives are also working to promote hotel-only amenities such as gyms, pools and restaurants, while also adding more entertainment to the experience through live events and social activities. Kitchens within short-term rentals were a major selling point for guests, and more than one-quarter of hotel operators are responding by considering upgrading in-room kitchens to better compete with short-term rentals.
How can hotels utilize tech on their continued recovery journeys?
 Many hotels are looking at new products and services to better monetize and merchandise certain aspects of the hotel experience. As hotels look to recoup losses from the past year, they're trying to get more out of their inventories. Upsell solutions like Nor1 enable hotels to merchandise room features, such as upgraded views or layouts, as well as on-property amenities (such as the hotel spa) and other non-room products as part of packaged experiences.
In addition, cloud solutions will remain critical moving forward as they offer added agility and flexibility as hotels resume normal operations. A cloud property management system like OPERA can untether hotel staff from the front desk, allowing them to support guests anywhere on property without missing a beat.
Also, now more than ever, consumers are expecting hotels to utilize contactless technologies to adapt to a post-pandemic environment, and hotels will need to implement more contactless solutions to adhere to guests needs on health, safety and convenience. According to the study, 50% of hotel executives are considering upgrading digital or contactless amenities to better compete in the hotel market.
What pandemic-based long-term effects do you see for the hospitality industry?
The pandemic created a major opportunity for hotels to re-invent operations and highlighted the need for hospitality technology upgrades now and in the future as guest expectations continue to evolve. Just as contactless and low-touch services are here to stay, guests will continue to expect certain sanitation and cleanliness standards, which the majority of hoteliers are already providing. Despite this ongoing preference, consumers are excited to travel again and more are planning to take frequent vacations.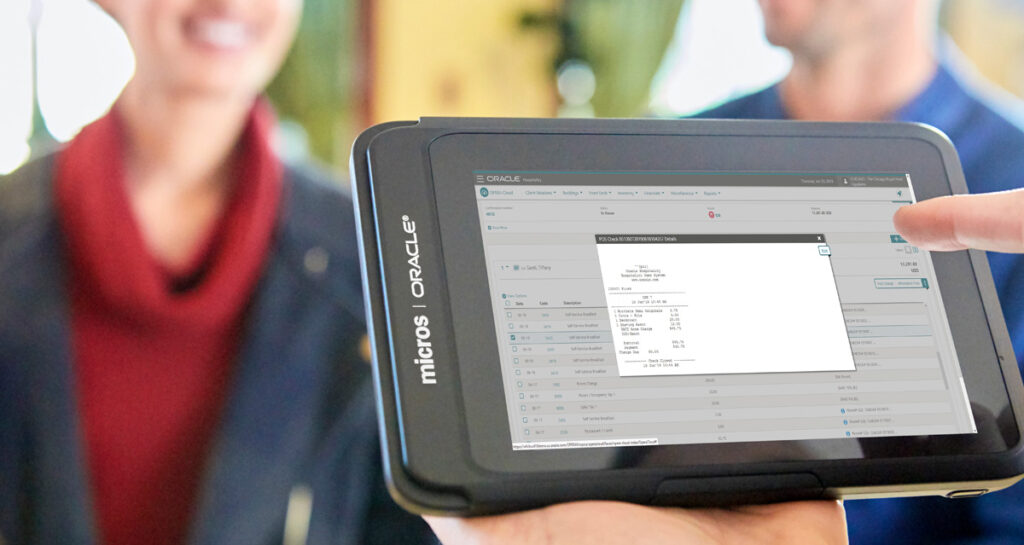 Following a tumultuous year, summer 2021 was critical for the hospitality industry and hinted at recovery and reinvention. Travel demand peaked in markets that allowed for it, suggesting a pent-up demand for trips and face-to-face interactions following a year of lockdowns and isolation at home.
Today, customers are reimagining trips and planning more vacations. As a result, short-term rentals continue to grow in popularity, and hoteliers will need to counter their competition by marketing their own unique attributes and new add-ons. Some hotels are considering property upgrades to common space amenities like lobbies, restaurants and workspaces to better compete with additional space offered by short-term rentals. As the hospitality industry continues to recover and evolve, we'll also see more hotel amenities that help guests "live like a local resident," as 80% of hotel executives agree that their properties will need to develop new products and services to allow their guests to feel like a member of the community when they stay there.
Ultimately, the road to recovery is hopeful for the hospitality industry. As hotel operators have a grasp on the sentiments of today's consumers and a better understanding of contactless technology and safety precautions, they can carry out these changes to set their hotels up for success.