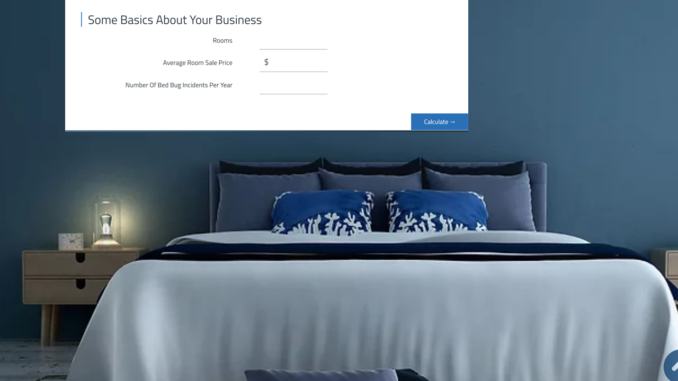 It's a tale as old as time – bed bugs will bite. Whether you're a national treasure like Great British Bake Off's Dame Mary Berry or a regular holidaymaker, staying in a luxury resort or a large business hotel, the tiny pests don't discriminate in who they feed on. While Covid may have temporarily set them back, bed bugs are re-emerging – ready to bite as travel returns and causing costly damage to hotels' financial results and reputation, plus headaches for overstretched housekeeping teams.
Hoteliers can now easily gauge the impact of bed bugs on their business by using the Bed Bug Cost Calculator – a free online tool created by a team of entomologists and hospitality industry experts at Spotta Smart Pest Systems.
The Cost Calculator assesses the cost of guest compensation, short- and long-term lost business, treatment of infestations, legal fees and reputational damage, using property-specific information blended with industry data.
"Many hoteliers underestimate the cost of bed bugs as they often don't consider long-lasting effects such as reputation damage, or do not take into account the time it takes their already-stretched staff to resolve infestations," says Robert Fryers, CEO of Spotta. "The Cost Calculator is already proving to be a valuable tool for hoteliers who are realising bed bugs haven't gone away. Hospitality management companies are also using it to gauge the impact infestations may have, testing different combinations of room numbers, infestation rates and ADR."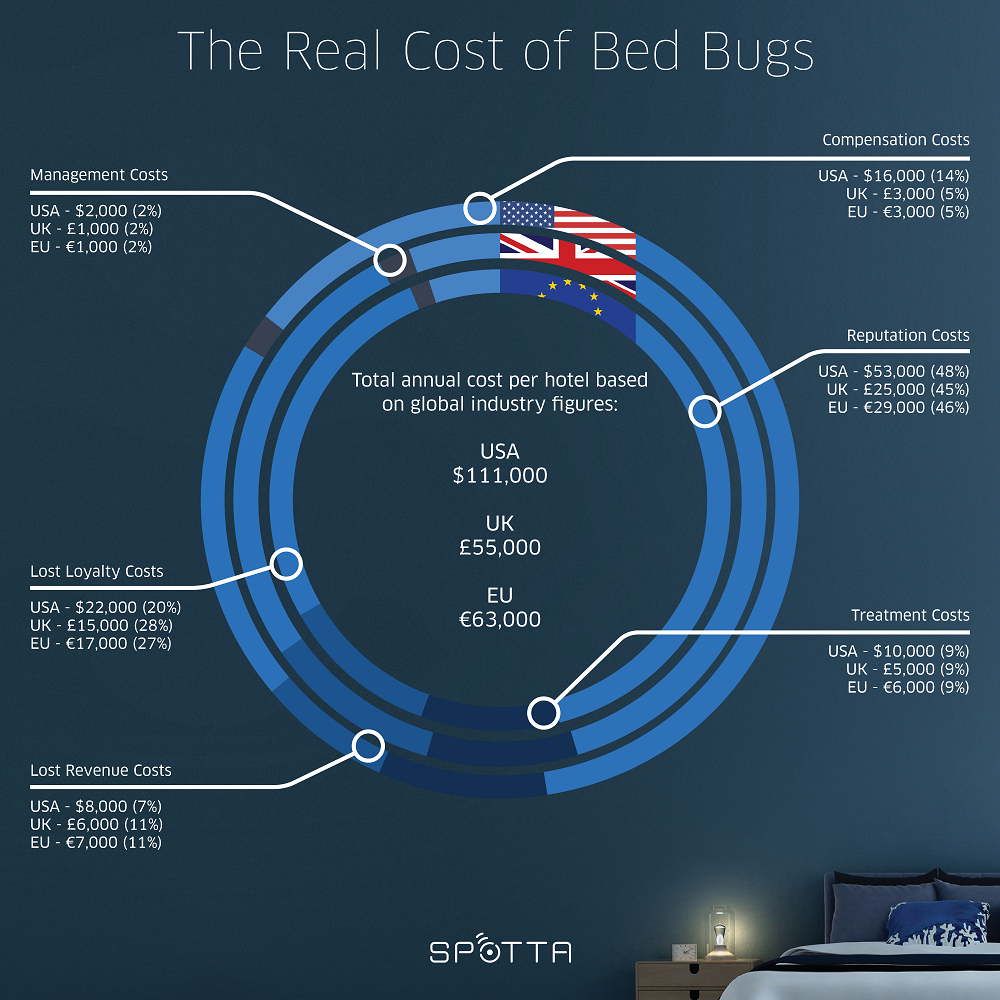 Bed bugs are often falsely associated with uncleanliness. In fact, they can be found in the cleanest of hotels – as well as on aircraft and ground transportation like buses and trains. They are so good at hiding, there are even reports of them stowing away in the spine of books. The ability of bed bugs to reside in the smallest of crevices means they are unknowingly transported by unsuspecting people – and that's where the pain begins for the hospitality sector.  If that stowaway is caught immediately then an infestation will be avoided.
"The ongoing staff shortages in hospitality is a green light for bed bugs. Busy employees have less time, which means less thorough and fewer manual checks for the pests," continues Fryers. "Bed bugs can multiply quickly, and with health and hygiene a heightened consideration for travellers, having an infestation can cause extensive damage to your business. By detecting and treating bed bugs early, you can greatly reduce the reputational and financial damage to your business."
Does your company have news it would like to share with our readers? If so, we invite you to review our editorial guidelines and submit your press release for publishing consideration.