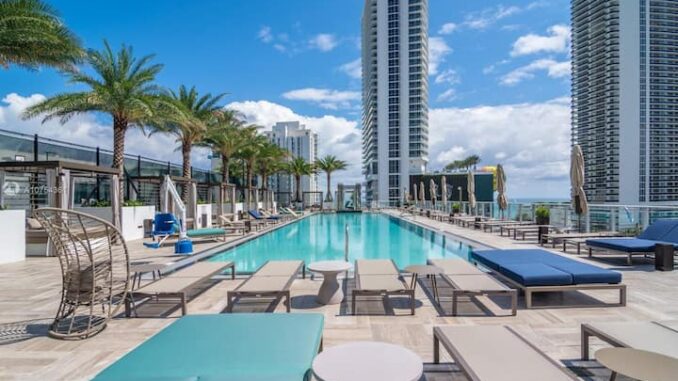 With revenue volumes among its portfolio of independent, branded and soft-brand hotels and resorts on the rise, third-party management company OTH Hotels Resorts needed a way to streamline its financial processes without incurring costly support fees. Unable to self-administer changes directly into its existing accounting system, the young hotel company — founded in January 2020 — was paying exorbitant administrative costs just to modify a single employee password or add/remove system access as staff came and went.
Corporate Director of Finance David Wheeler knew it was time for a change. The 33-year hospitality veteran said he always had tremendous success with Aptech, the industry standard for hospitality financial management. Upon learning of PVNG, Aptech's advanced enterprise accounting solution built on a Software as a Service (SaaS) model, OTH immediately made the switch, and Wheeler got his wish to operate as a paperless accounting operation.

"Our former accounting solution provider was more focused on the support agreement than the product; it was frustrating to say the least," Wheeler said. "So, I reached back out to Aptech — an accounting system that I could always rely on — to start a new conversation. Familiar only with its earlier-generation accounting product, Profitvue, I was thrilled to learn that Aptech had developed a new SaaS solution, PVNG. It has all the best practice features I remember from the past, but it's built on modern technology that enables us to operate in the cloud and function as a paperless office by scanning invoices and digitally attaching them to AP registers, journal entries and more. This was the exact type of efficiency I was looking for. PVNG has all the features available in expensive General Ledger and Accounts Payable systems, but it's offered as a subscription service, giving us a custom solution at an off-the-shelf software price. The cost efficiencies we experienced with PVNG enables us to be more competitive as we pass the savings on to our clients.
"The biggest differentiator is that Aptech doesn't treat its support program like an endless source of revenue generation," he said. "They suggested a higher tier of support for the first 90 days while we were getting comfortable with the system, but after that, we could reduce our reliance on support as needed. Today, we are handling 90% of all support in house because PVNG is so user friendly and intuitive. Any changes we need to make within the system we can do it ourselves . . . free. Gone are the days of paying ridiculous support bills for simple resets. With Aptech and PVNG, support issues are a thing of the past."
PVNG is a game-changer in the world of hotel accounting. It features the Accounts Payable, Accounts Receivable, General Ledger, Statistics, Financials, and Bank Reconciliation that today's hotel operators are seeking with much-needed browser navigation. Its OCR invoice processing, myriad of payment options, drill-down capabilities in financial statements and reports, ability to handle single or multi-property accounting, and the fact that it can be deployed as a hosted service, explains why this accounting solution is in such high demand.
"We are thrilled to have David Wheeler back among the Aptech family and add OTH Hotels Resorts to our growing list of satisfied and highly-successful management company clients," said Sam Costa, Aptech Director of Customer Service and Support. "No one is happier than Sales Manager Kimberly Sieminski who struck up a long-term friendship with Dave over the years; their desire to stay in touch paid off for both companies. This is a true testament to the Aptech sales team; they are relationship builders who truly care about the success of their customers.
"OTH Hotels Resorts is a rising star in the management company market," Costa said. "They love the resort business, as their diversified portfolio of upper upscale hotels shows. When you operate a mix of independents, brands, and softbrands like OTH, you need financial management software that can be customized to meet each property's needs and support brand standards. Aptech has been developing web-based, customizable, financial-management software for more than 50 years. We have the tool that today's challenged accountants need to access, view, compare, and dynamically analyze the performance data of their single hotel or multi-property, multi-branded portfolios. It's a real pleasure to bring OTH into the Aptech fold, and we look forward to onboarding more properties as they continue to expand in the future."
Does your company have news it would like to share with our readers? If so, we invite you to review our editorial guidelines and submit your press release for publishing consideration.