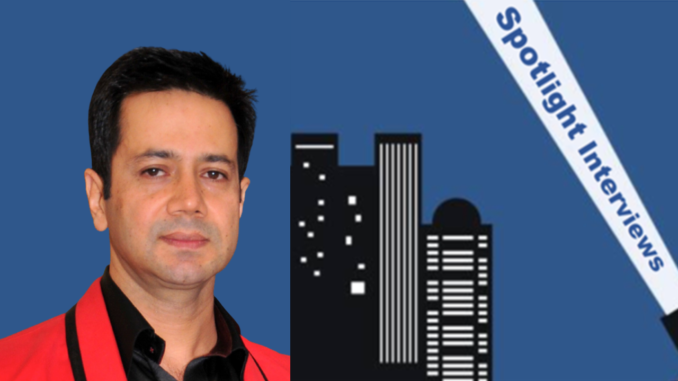 Deepak Chauhan is vice president at mycloud Hospitality, a leading hotel technology solution provider that he describes as "a property management system like no other" and "a unique SaaS-based hospitality technology platform." He is responsible for marketing and positioning of "mycloud" platform and is a veteran in the hotel software industry. He has over 25 years of industry experience with multi-unit hotels and software companies and has worked closely with a diverse group of hoteliers and hotel technology vendors. He has the advantage of having worked in operations of various hotels and chains for over 10 years and then co-founding a software product and service company, servicing 5 star hotels and chains for 14 years. Here he talks about how the mycloud platform helps independent and hotel chains better serve their guests and the day-to-day role he plays in the company. He also shares his perspective on hotel technology innovation and emerging industry trends.
mycloud is well-known for its hotel property management system. What differentiates mycloud PMS from other leading players in this space? What do you view as some of the solution's major competitive strengths?
Our mission is to help independent and hotel chains better serve their guests through a fully integrated hospitality system. mycloud offers a system that is user-friendly, easy to learn, and hardware agnostic. The system is committed to security by providing a robust administrative feature set; the platform provides a diverse set of features like booking engine, CRS, contactless check-in-in and check-out, front desk, epos, venue management, chat, and voice-enabled guest services, inventory, purchase, accounts, and powerful MIS, along with modern connectivity via API, so their choices are not restricted and our customers can do what they do best: serving their guests.
Who are your hotel customers? What categories of hotels are likely to benefit most from your PMS and other technology capabilities? Any recent success stories you could share?
mycloud is a cloud-based, hospitality technology platform, that is ideal for properties of all sizes. mycloud is designed to cater to both independent, boutique as well as chain hotels, this is a hotel property management system built around guest needs to tackle a full spectrum of hotel operational tasks. mycloud allows executives to base decisions on facts, not hunches, and gain insights from data captured across the business—including hotel operations, revenue management, sales, marketing, and catering—to make quick and informed decisions. The system is modular so hotels can choose feature set that best suits their operations.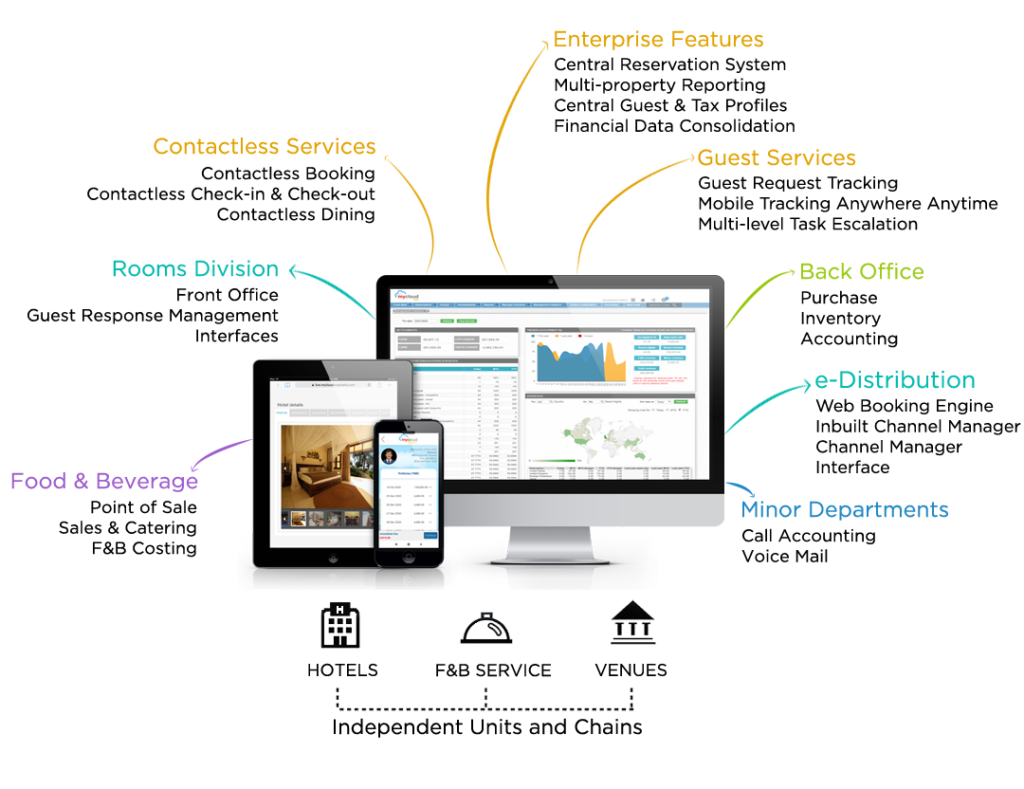 Our customers are happy to find one single vendor that actually could meet their need for a combined PMS for complete hotel operations. Hotel chains that want to optimize back-office expenses at the operating units, can easily centralize IT infrastructure & services with this hospitality accounting software. Apart from reduced operating costs, Our back-office software for hotel accounting allows chains to use skilled back-office resources as a shared service, thus reducing the cost of back-office transaction processing.
A lot of independents and chains like Mastcraft hotels-UK, Evolve hotels, Orange tiger hotels, Cygnett, TGI hotels -India, to name a few are experiencing great benefits, as they are able to understand their guests and what they want, mission-critical financial processes are centralized providing better control of finances, asset management, and procurement across properties.
mycloud POS is also well known, given the ability to manage restaurants, bars, gift shops, spas, and other chargeable services. Do a lot of your hotel PMS customers also utilize your POS capabilities? If so, what are the advantages of doing so?
Our cloud-based point of sale (POS) systems provide numerous advantages over more traditional hardwired POS systems, one of which is a significant reduction in costs, especially to small business owners. ePOS is tightly integrated with PMS to provide a more personalized guest experience, and at the same time helps staff manage inventory and food costs at the back-office, and generate real-time reports. It certainly helps empower the entire food and beverage team, and kitchen staff. Multiple options are provided to customers in terms of running it on a simple browser across devices or use of the app on tablets, solution works best for any F&B business by easily integrating with digital payment and loyalty.
Can you talk a bit about mycloud's e-distribution system? The solution is designed to allow hotels optimize their global online visibility. How does it work and what advantages can hotels expect from using this platform capability?
Our e-distribution suite provides hotels with the tools to grow their online bookings and a simple user interface to manage it all from a single source. Hotels certainly can see their direct bookings grow through increased conversions from their website when they use our easy-to-use and intuitive hotel booking engine, on the other hand, channel manager software helps hotels open up their property to a wider local and domestic international audience online through 200+ connections to online travel agencies (OTAs). Using a pooled inventory system, helps them optimize online bookings, they can easily change rates & availability at any time, make instant updates anytime, this puts revenue managers right in the driver's seat.
The mycloud hospitality platform recently gained ISO/IEC 27001 certification. Congratulations on that milestone achievement. What does it mean, exactly, in terms of technology capabilities and customer benefits?
It is a well-known fact that Cyber-attacks are on the increase across the world and can have a massive impact on any company and its reputation. ISO 27001 is the only auditable international standard that defines the requirements of an ISMS (information security management system). This automatically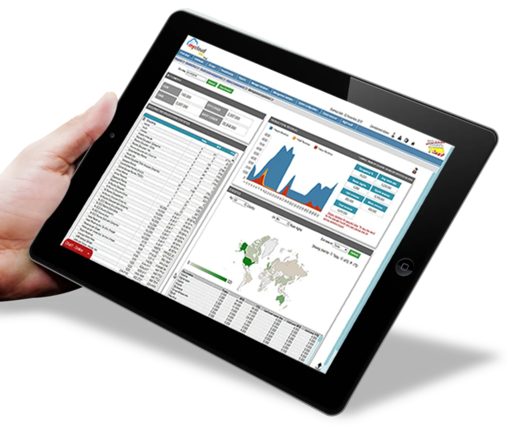 improves hotels' confidence and demonstrates our commitment to cyber security and compliance with legality such as GDPR. 27001 certification is globally accepted and demonstrates effective security, reducing the need for repeat customer audits, in addition, an external auditor reviews the ISMS at specific intervals to establish whether the controls are working as intended, and provides the level of security needed to protect the information and data. The certification process has also helped us create a culture of continual improvement and is part of the ethos of ISO 27001 as each one of us within the team strives to keep our hotel customers ahead of the latest changes in technology.
In this ever-evolving world of cyber security, certainly this is a weight off our hotel customers' shoulders as they are reassured that, with the help of ISO 27001, they are in business with a credible and trustworthy partner.
You have an extensive background in hotel technology development. Can you tell us a bit about your career trajectory prior to joining mycloud?
I am an electronics graduate but as fate has it, I ended up in a hotel doing a part-time job while pursuing education, the hotel bug bit me and I stayed back with hotels, I have a rare mix of working in operations of various hotels and chains rising from humble ranks of a night desk attendant to Group Gm of a chain, but a serendipitous event inspired me to get into the hospitality technology field, and in 2000 co-founded a software product and service company called Smart Technologies that ultimately started servicing 5-star hotels, chain restaurants and airports in India and EMEA region. In 2010, I led the development and marketing of the first cloud-based hospitality system (Hotelogix) to meet the specific, business objectives of small and mid-size properties across the globe. Currently, I am responsible for the development, marketing, and positioning of "mycloud platform," and course-correcting the roadmap.
What do you do in your job on a day-to-day basis? What do you like most about your work?
I am a huge people person and have now spent several years in hospitality. I feel there is nothing greater than designing, conceptualizing, the right product/technology for hoteliers to do awesome things, and it's a fantastic process that I feel lucky to participate in every day. I find technology extremely exciting as each day I get to learn something new and at the same time helps me translate this learning into developing something new for hotels. I want to have a solution for every kind of hotel and create products that help hotels solve real problems, goal is to help hotels get the most out of mycloud platform.
I typically spend close to 11 hours per weekday, on average and most of my time is devoted to activities related to our product as to how we can add value and create a specific capability that will help our customers provide a better guest experience while improving their RevPAR and help the product differentiate itself from its competitors. One thing I believe in is that good customer service begins at the top, if senior members don't get it, the team further down the line can become compromised, so customers stay on top of my list, and I like to get an overview on daily basis as to what our customers are asking and if we are well within our SLA limits. I speak to our customers often as their thoughts help us keep our Wishlist fresh and merge it with the technology we intend to introduce and tell them what they need well before they realize it themselves.
Rest is a standard work routine of team interaction, marketing discussions, and how we are adding value to our shareholders. When I am not working I am usually out running, and I love to cook, browse blogs, hear podcasts, watch Syfy, political dramas on Netflix, and have leisure travel whenever I can.
How has the original vision for mycloud Hospitality changed — or not changed — as the company has grown over the past 25 years or even in the time since you have been there?
Prologic has been in the hospitality technology space for over two decades now and its hospitality technology stack is used by some of the finest hotel brands across the globe. I joined them to start a Cloud-based Hospitality technology division, the new SaaS-based software platform that is called "mycloud". The new SaaS-based platform offers amazing technology and single integrated software that is helping hotels manage all operations and run hotel administration. Being a single vendor solution is one of our biggest USPs, unlike many other cloud-based PMS. Also what sets us apart as a company is our support team being proactive in its approach to customer success, we allow hotels to be able to get in touch with our support through whichever channel is the most convenient for them and we have invested a lot in our every support staff empowering them to be autonomous and attentive to hotel requests and each support member has a rich hospitality background, this helps in understanding and getting close to each hotel user.
Initially, the whole concept started as a simple PMS solution but quickly we realized that the industry needs a comprehensive solution as none exist on cloud and legacy solutions remained the only choice for a hotel that wanted a complete solution. Our vision since then has been ever-evolving but what remains constant is to provide a complete and comprehensive hospitality technology platform and always keep our customers ahead of the technology curve.
I think what helped us is our teams experience in hospitality, as most of us have professional hospitality backgrounds, so I can proudly say that we are a team of hoteliers who are designing these new-age software solutions having experienced hospitality operations first hand so it is pretty much ingrained in our DNA. Even before the pandemic hit in 2020, we designed some of the most amazing contactless and touchless experiences that hotels can offer to their guests, may it be front desk providing zero contact check-in, or restaurants and other service outlets offering services with zero-touch, through guest mobiles, tablets, and voice. Another thing that drives us is that our solution must have low learning curves and should allow hotels to connect to any system of their choice thus providing them complete freedom ensuring their choices are not constrained.
What are the primary focus areas for mycloud Hospitality this year?
Hoteliers have faced a multitude of unprecedented challenges ever since the COVID-19 public health crisis began wreaking havoc in the early months of 2020. It is still uncertain when the pandemic will end. By now, guests have been using delivery and contactless self-service to avoid unnecessary human contacts during the pandemic. I believe each one of us has gotten used to it and this will continue even after and whenever the pandemic is over.
A new normal is emerging and hotels need to adopt the "new normal". We have spent a lot of time developing and perfecting our cloud platform and now we want global chains and hotels across the world to experience the power it offers and how it can help hotels elevate their guest experience while ensuring guest safety, our range of touchless solutions will help hoteliers gain the trust of their guests through engagement before, during, and after their stay.
Apart from this, we are building new amazing features all to simplify and automate all operations for modern hoteliers and their guests, these are being built around core PMS applications that will provide omnichannel communication, AI-based bots, NLP based guest services, and far superior BI based on data collected across various guest touchpoints to allow business owners to take data-driven smart decisions in real-time.
Any major achievements over the past year that we haven't yet mentioned? Anything else new and noteworthy in terms of new clients, strategic partners, product enhancements, recognitions, etc.?
We have seen some major chains moving to our platform, almost 80 percent of these chains are actually moving to our platform from an existing cloud solution. Having experienced the power of the cloud and SaaS these chains wanted a complete platform that can not only cater to their end-to-end operational and administration needs but also help them meet current technology needs in terms of contactless and touchless solutions along with offering a better guest experience.
We also received quite a few awards and recognitions from companies like SoftwareSuggest, Crozdesk, and HotelTechReport.
Guests today expect a hotel to know everything about them and are always on the lookout for better service or experience, so data analysis, not only can help segment the guest profiles but can also understand their preferences, habits, and future choices, which is key to keeping the customers engaged and interested in enjoying hotel services, and at the same time creating opportunities to earn more loyalty. So we are working on these amazing Artificial Intelligence and Machine Learning like new technologies that will integrate within hotel operations, guest services using NLP and voice assistants which will help hotels identify gaps in processes such as online bookings, front desk, concierge, to in-room technology and help them bridge these gaps and create personalized experiences
Any other thoughts about the hospitality industry, particularly with respect to technology innovation and emerging trends as we (hopefully) finally emerge from two years of this global pandemic? Is there anything about where the industry is today that surprises you?
The Covid-19 pandemic had brought travel and tourism to a near-standstill, the hospitality industry is clawing its way back from the devastation of this pandemic. A lot has changed in the past 2 years, the distancing and cleanliness standards are now embedded in every guest's thinking. Hotel brands must accept this reality and proactively shift their thinking when it comes to cleanliness, social distancing. This would mean the adoption of new technologies over and above core PMS.
Generally, a technology shift that would take decades within the hotel industry now has happened within just a year, the complete technology landscape is shifting within the hotel industry, hotels are moving towards shared services and OPEX-based models. I believe Mobile hospitality solutions are among the top trends for 2022-23 not only because they allow guests to feel safe, but also because they improve the overall guest experience. Even though contactless applications were available before the pandemic, these were considered "good to have" to impress guests but now these are a must just like a TV or wifi in the room. So contactless, touchless, and guest experience management applications are the new ecosystem that hoteliers need over and around core PMS applications. So it is imperative that PMS can scale and connect with all guest touchpoint applications.
Another technology that hotels must adopt is chatbots or direct messaging in the customer service they offer, these will help boost their services with dialogue-based marketing and can cater to diverse demographics, today guests need instant answers about restrictions or precautions and chatbots can be great at providing this vital information that will help them with their purchasing decisions.