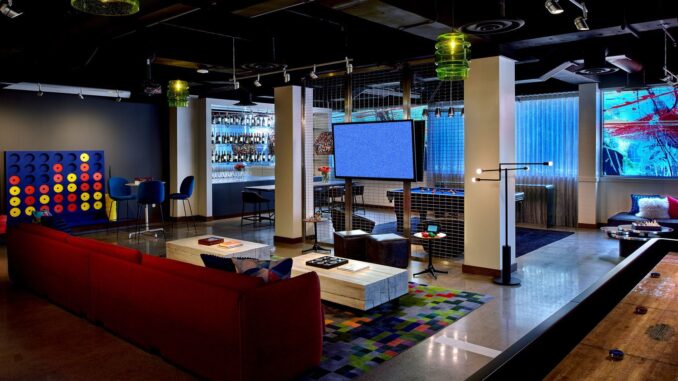 Curator Hotel & Resort Collection has selected Canary Technologies as a preferred vendor for its Digital Authorizations solution. Under the agreement, Canary will provide digital credit card authorizations to support Curator's collection of independent lifestyle hotels and resorts.
With Canary's Digital Authorizations solution, Curator's member properties will be able to send each guest a unique link so they can enter their credit card information through a PCI-compliant and secure online form, instead of having to fill out paper forms in person upon check-in. Hotels will also have access to Canary's web dashboard to keep track of each guest's digital authorization online.
Canary's Digital Authorizations is fully compliant with Payment Card Industry (PCI) standards that all businesses must adhere to if they capture, process, transmit, or store credit or debit card information. Since most paper credit card authorization forms are not PCI compliant, Canary's Digital Authorizations product gives Curator's hotels a more secure solution while helping them avoid substantial penalties of up to $500,000 for violating PCI requirements.
Canary's Digital Authorizations also helps merchants avoid the errors and fraud often associated with the process of collecting credit card information on paper forms: hotels using Digital Authorizations have reported 90 percent decreases in chargebacks.
"Canary's Digital Authorizations was an obvious choice considering its ease of implementation, user-friendly interface and track record of reducing chargebacks, and we are excited to be able to leverage the benefits of this impactful technology for our members," said Curator Vice President Austin Segal.
"We are honored to have been chosen as a preferred vendor by Curator and look forward to helping its members fully capitalize on the ease, efficiency and security of our digital credit card authorization process," said Canary Co-Founder Harman Singh Narula.
In addition to Digital Authorizations, Canary offers an array of products that cater to the specific needs of the hotel industry. Its roster of products also includes Contactless Check-in, which allows guests to check-in virtually without exchanging credit cards, IDs or registration forms; Contactless Checkout, which allows hotels to understand when guests will leave their hotel and boost their reviews; Guest Messages, which allows guests and staff to easily communicate via text message; Upsells, which allows hotels to generate >$100k+ annually in upsell revenue; and Digital Contracts, which increases staff efficiency and bookings. These industry-leading solutions are helping forward-thinking hotels improve their business processes and bottom line while enhancing customer service for their valued guests. 
Does your company have news it would like to share with our readers? If so, we invite you to review our editorial guidelines and submit your press release for publishing consideration.