Harry Khaira has been the General Manager at the Clarion Hotel & Suites Winnipeg — a Choice Hotels property — for the past four years. Opened in 2000, the property has 139 guests rooms, ample meeting and events space, a spa and additional amenities. Throughout the majority of its 20+ years in operation, the staff at the Clarion used paper credit card authorizations forms to collect payment from guests. But in recent years, Khaira and his team began to search for a better solution.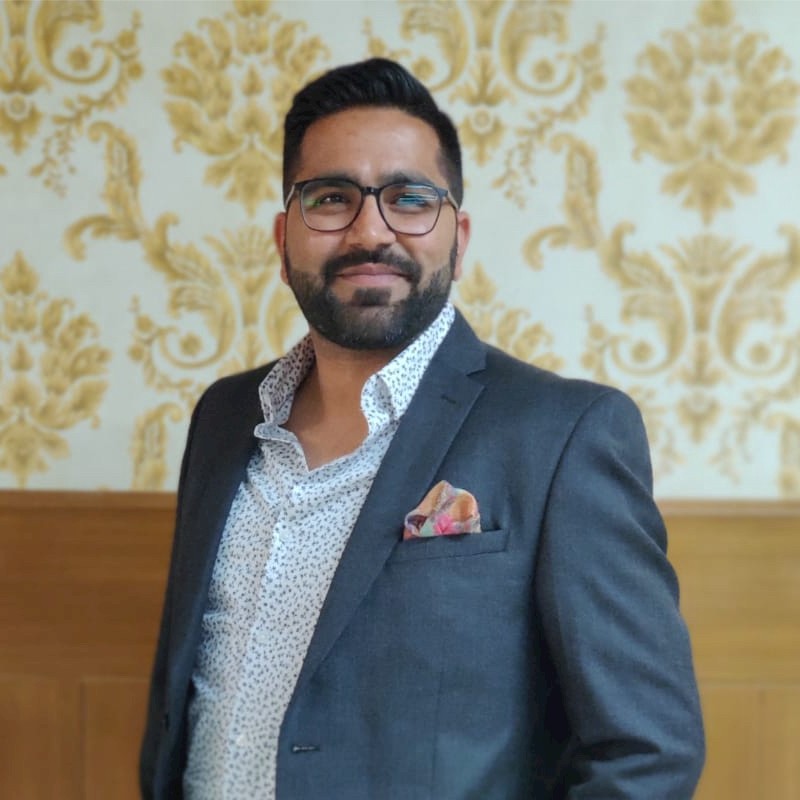 "We used to send paper or PDF credit card authorization forms back and forth with our guests via fax or email," said Khaira. "However, we realized at a certain point that there had to be a better way to handle sensitive guest information than paper forms, which can be easily stolen or misused," he continued. "Chargebacks and fraud were also significant problems for us as people can feel pretty brazen when faced with a paper form that is harder to verify than a secure digital solution.
After a brief discussion of options, it did not take long before the management team at the Clarion Hotel & Suites Winnipeg decided to work with Canary Technologies' PCI compliant Digital Authorizations solution to collect sensitive credit card information.
An Approved Choice Hotels Vendor for Digital Authorizations
"The fact that Canary is an approved Choice Hotels vendor is the main reason we decided to look at the platform's Digital Authorization solution," said Khaira. "But we knew it was exactly what we needed when the Canary team demonstrated how simple the system was to use and how we could increase security by running the cardholder through fraud checks," he continued.
Upon seeing the Digital Authorizations solutions in action, the team at the Clarion in Winnipeg decided Canary provided the right path to modernize its credit card authorization and payment collection process.
Easier Credit Card Authorizations With Canary
Khaira and the team at the Clarion Winnipeg were pleased to find that Canary's Digital Authorizations solution was indeed as easy to implement as the Canary team had described. All told, deployment of the solution and staff training took less than 30 minutes.
Additionally, Khaira and his team found it much easier to keep track of the status of payments once the hotel moved to a Digital Authorizations solution.
"Before Canary, we did a lot of chasing down guests to ensure we had the correct information on file before they arrived at the hotel. More than once, we had a guest arrive and we didn't have the credit card on file," said Khaira. "Once we switched over to using Digital Authorizations, this issue ceased entirely and now we can easily track authorizations and send reminders to clients through the Canary platform."
A Noticeable Reduction in Chargebacks & Fraud
Khaira cited chargebacks and fraud as one of the main reasons his property wished to move away from paper credit card authorization forms.
"Fraud was a consistent issue for us before implementing Canary at our property," said Khaira. "Since we started using Digital Authorizations, we've experienced a lot less chargebacks and fraud and I believe this is due to the fact that we now have a more secure solution. People are a lot less inclined to try to commit fraud when they realize we can verify their information quickly and easily," he continued.
The Clarion Hotel & Suites Winnipeg has achieved everything it set out to when switching from paper credit card authorization forms to Canary's secure online solution. Fraud and chargebacks are down, security is improved, and the team is more efficient at collecting payment information than ever.
When asked if he would recommend Canary to other Choice Hotels and midscale properties, the General Manager Khaira agreed wholeheartedly.
"I would absolutely recommend Canary, especially to other Choice Hotels properties," he said. "It's been an incredibly useful solution that has helped us prevent so many headaches and run our hotel more smoothly. Every type of lodging property can benefit from a solution like this."
Does your company have news it would like to share with our readers? If so, we invite you to review our editorial guidelines and submit your press release for publishing consideration.