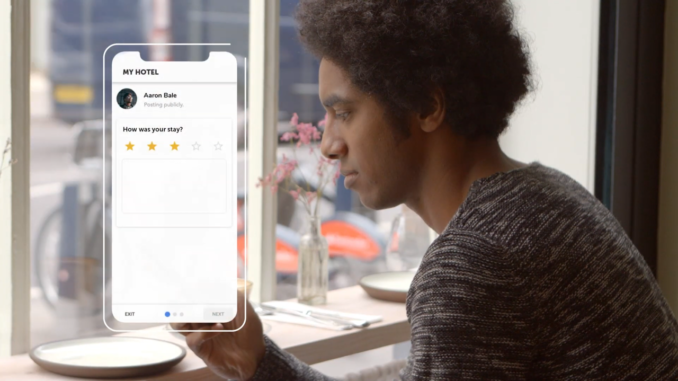 Our fingers are crossed that this summer plays out as forecasted, with a genuine travel recovery scenario leading to big boosts of occupancy for properties big and small, urban and resort, and in all countries where it's deemed safe to travel. But there's a reputational risk in this whiplash back to higher occupancy figures that can cause lasting harm to a brand if not properly addressed.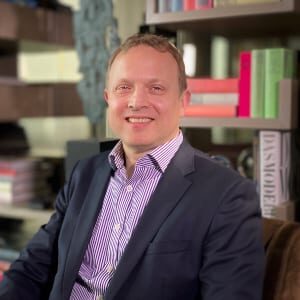 It comes down to a hotel's ability to service guests. Staffing shortages are a big setback on operations and revenue maximization, and sadly they aren't going away any time soon. For the rest of 2022, this means more incoming guests and fewer team members. Taken together, some requests and SOPs are bound to get missed; as we well know, those service mishaps are bound to crop up in your online reviews sooner or later.
To get a better sense of this challenge and what hotels can do to mitigate it while keeping a lean team, we reconnected with Michael Kessler, CEO of ReviewPro, for additional insights.
"This stretch of pent-up travel demand will come and go until we regain some semblance of normalcy, but those bad reviews on TripAdvisor and other OTAs are there for all to see," said Kessler. "Right now, customers are keenly focused on post-pandemic rather than pre-pandemic hotel reviews, and this means reputation management – and ideally the automation of this task in order to not harm team productivity – deserves a serious rethink as we get underway in this next era of travel."
From the Guest's Perspective
It's always illuminating to hear a different angle on the labor crisis; Kessler suggests that all hoteliers first take a step back and put themselves in the guest's shoes. We're so caught up in the day to day and trying to juggle staffing schedules or room cleaning orders that we forget to look at the travel recovery of 2022 from the customer's point of view.
Put bluntly, guests don't care about what's happening operationally at a hotel; they just want a great experience, with all their needs addressed quickly and effectively. This is especially the case for those who haven't been able to travel during the past two years of restrictions. Add to this that room prices may inevitably rise due to supply chain issues and the like, and you have a guest with higher service expectations and a need for smooth, restful stay at your hotel, regardless of the back-of-house staffing.
Often dubbed Revenge Travel 2.0, the forthcoming recovery period may also see such travelers going out 'with a vengeance' through more personal pampering, added indulgences, a heightened demand for experiential amenities or activities and, ultimately for you, more revenue per guest to the hotel. As a classic "good problem to have," this surplus of service requests and increased upsell volume further increases the load on your team to execute, in turn increasing the possibility of errors arising from frontline staffing shortages.
To help prevent negative reviews, we need to learn to do "less with more," and that means employing technology to cover some parts of the job. Far from deploying a robot at the front desk, we're referring to automation and AI tools for repetitive tasks in order to free up available staff to cover the guest-facing and more complex problem-solving side of the job. This can be done throughout the customer journey – for instance, by speeding up response times and opening up communication channels.
Consider the Entire Guest Journey
What to look for in upgrading your hotel tech stack? This automatization of the guest journey must be tackled systemically.
It can involve any or all of the following, with each aspect working to address the setback of staffing shortages by freeing up labor for other tasks:
Programming in-stay surveys and setting team notifications, so that hoteliers can act quickly to provide onsite service recovery when needed.
Consolidating requests from any digital platform – whether it's an email, texting app or social media – so nothing gets missed and the team isn't burdened with checking every single channel.
Bringing all online reviews into one platform for managers to efficiently answer with thanks and acknowledgements, and for prospective guests to see that the hotel is responsive and caring.
Perfecting the prearrival and post-departure automated communications to set the tone for a great onsite experience and maintain the brand relationship after check-out.
Employing a hospitality specific chatbot to help automate the more repetitive aspects of inbound inquiries, whether it's for guests currently on-premises or those yet to book a room.
Offering comp set review benchmarks to give a sense of where a property needs to improve compared to other brands.
Analyzing the specific words in each review, using AI-driven tools to evaluate performance not just on star rating changes but on guests' sentiments and 'soft' suggestions.
Automation Ultimately Makes for Happier Staff and Guests
Your kneejerk reaction to all the various automation of tasks from the above is that it would make associates afraid of creative destruction. The exact opposite is what actually happens, as Kessler demonstrated through the example of the Aquaria Natal Hotel in Ponte Negra, Brazil, where happier staff inevitably results in happier guests.

In this case, the deployment of a review management platform was part of a concerted effort to truly care for the employees – one that also involved better staff meals, continuing professional development, gym discounts, medical coverage and onsite wellness counselling. Before the pandemic, the property was rated 59th out of 116 hotels in the area; now it has the top rank.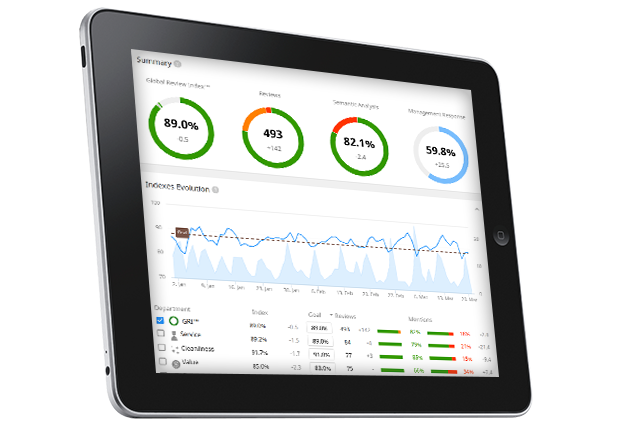 Achieving such a vast improvement in ranking for the Aquaria Natal required daily monitoring of reviews, feedback analysis and performance benchmarking. Critically, though, was the follow-up, including:
Automated notifications to encourage staff to speak to a handful of guests every day
Setting a KPI for managers to response to all reviews within 48 hours
Specific to COVID-19, clear communications before and throughout the stay so that guests understood what services were available during the rolling mandates
Weekly meetings to keep the property above 95% on ReviewPro's Global Review Index™
Designated correspondents in each department to execute tasks based on the reviews
Personal phone calls from management to every guest who left a complaint
For your own property, consider one other staff retention bonus from these tools, in that they can also be set up to notify managers when an especially great review is posted or when a specific team member is praised by name. These snippets of celebration can then be printed and pinned up in the staff lounge for all to see what an awesome job they're doing.
The Bottom Line
Sometimes, it's the simple acts of recognition like this that can go a long way towards boosting morale and preventing turnover, absenteeism or presenteeism (when employees are present but disengaged). Especially during a labor crisis where automation is already needed in many other ways, it's reassuring to find these subtle yet creative ways to use existing technologies to retain staff and develop a great organizational culture.
Taken together, the seven functionalities from above along with some of the other morale-boosting features of these platforms present a strong case for why hotel review management needs a stronger focus in the post-pandemic recovery. Staffing shortages will be an omnipresent issue for the next year (at least!), making automation essential to maintain quality service delivery. And as you can see from the example, even some of the seemingly inconsequential use cases can go a long way towards creating a healthy culture that then fosters a steady stream of great online reviews.
Larry and Adam Mogelonsky represent one of the world's most published writing teams in hospitality, with over a decade's worth of material online. As the partners of Hotel Mogel Consulting Limited, a Toronto-based consulting practice, Larry focuses on asset management, sales and operations while Adam specializes in hotel technology and marketing. Their experience encompasses properties around the world, both branded and independent, and ranging from luxury and boutique to select-service. Their work includes six books "Are You an Ostrich or a Llama?" (2012), "Llamas Rule" (2013), "Hotel Llama" (2015), "The Llama is Inn" (2017), "The Hotel Mogel" (2018) and "More Hotel Mogel" (2020). You can reach Larry at [email protected] or Adam at [email protected] to discuss hotel business challenges or to book speaking engagements.
This article may not be reproduced without the expressed permission of the authors.
Are you an industry thought leader with a point of view on hotel technology that you would like to share with our readers? If so, we invite you to review our editorial guidelines and submit your article for publishing consideration.