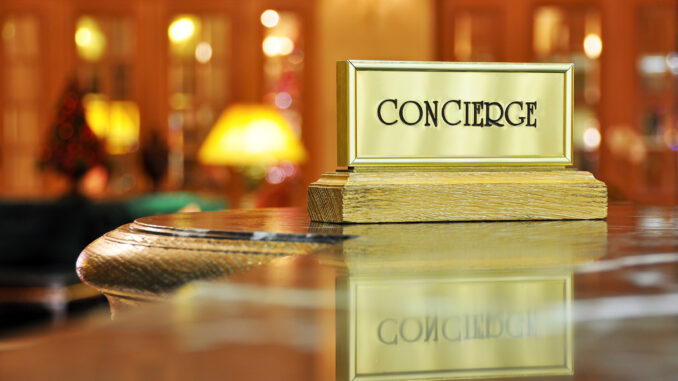 Hotels have experienced their fair share of turmoil over the past couple of years, but business is beginning to look up as we get past the lasting effects of the pandemic. The travel demand has been soaring to new heights since the global pandemic, with travel costs rising across the board; air travel to hotel rooms saw 34% and 40% increases (respectively) since this past February.
Dubbed as the year of the 'new' traveler and with summertime upon us, travel demand shows no signs of slowing down; more than 70% of Americans are kicking their travel plans into high gear this year, a 10% increase since last summer.
At the same time, what has also accelerated (and been heightened due to the pandemic) are the elevated needs and wants of today's consumers. The hotel industry guest expectations dwindled during the pandemic's peak due to lockdowns and social distancing, limiting the use of hotel amenities and people interaction. However low their expectations were during that time, guests are now looking forward to experiences they've grown accustomed to – convenience, flexibility, and effortlessness.
Despite the constant labor shortages and staffing concerns, hotels are starting to regain momentum post-pandemic, chartering a new path for the entire industry. What more will it take for hotels to stay ahead of the curve to uniquely improve guest experiences across every touchpoint – from check-in to lounging poolside? In a world where customer demand is at an all-time high and a superb guest experience is non-negotiable, how do hotels combat the strain that falls on staff to deliver on the promise of ensuring guests are happy and satisfied?
Today's hotels need an upgrade – and a renewed mindset.
The travel industry's success has always been underpinned by customer service, and the hotel business either thrives (or not) on guest satisfaction levels. Strong guest relationships have long been the bedrock for hotels' formula to success: brand loyalty among guests means they'll keep coming back, and ultimately, for hotels, profits increase.
But even today's modern guests are redefining their affinity to a hotel and what keeps them coming back, and technology certainly plays a factor in influencing guest satisfaction. From booking a room to making dinner reservations with ease, technology has shaped guest expectations and preferences far more than a room upgrade or discounts on future stays ever could.
The reality is that historically, hotels and the hospitality industry have been reluctant to embrace technological advancements – well before the onset of the pandemic.
From outdated websites to clunky check-in systems and inefficient room service, some of today's hotels still face challenges with bringing their operations up to par with the demands of today's guests. Many of today's frustrated guests express their hotel interaction disappointment, particularly with long wait times for the front desk to complete in-room requests. Also, having access to outdated technology in rooms makes what is supposed to be an enjoyable and relaxing experience less eventful and memorable.
Digitized hotel experiences aren't nice to have; it's a must.
What ultimately has held hotels back from evolving is no longer negotiable to bounce back and recover from the last couple of years.
Technology has shifted the parameters of customer loyalty, and hotels providing guests a pleasant yet frictionless interaction means doubling down on digitizing their operations. The hotels and hospitality industry recognizes that its reckoning to rebound relies heavily on advancing its technological capabilities, as 78% of hoteliers plan to increase their investment in hotel technology over the next three years. Big hotel brands like Virgin Hotels have adopted new, and fresh digital experiences guests crave.
With hotels falling in line with the need for tech upgrades, there's never been a better time to adopt modern-day concierge solutions designed to address the demands to keep up with guest preferences and drive sales and improve operations.
At CardFree, we've been working with several innovative hotels to adopt this new wave of improving the guest journey to create a seamless digital hotel experience well before check-in. Through Concierge, guests staying with our customers like Great Wolf Lodge can enjoy the advantages of contactless interaction without compromising their experience and leisure – all at their fingertips.
Guests who prefer to dwell in their room can enjoy in-room ordering directly from their phones without downloading an app. Guests that are more outdoor loungers can order and enjoy poolside cocktails and bites without wandering over to the hotel's onsite restaurant or venturing back to their rooms to order by phone. Through QR codes and geolocation-enabled ordering, guests can order and pay directly from their mobile device and have it delivered right to them.
Simply put, guests enjoy the advantage of a modern-day concierge, having hotel amenities in their pocket and on-demand. It's not only a win-win for guests; our customers have seen stark improvements in employee satisfaction, which has helped with staffing concerns. Incorporating self-directed kiosks allows guests to skip the long line to order lunch, quickly pick up their meals and enjoy wherever they desire, alleviating the mounting pressures hotel staff experiences with guest services and standard of quality.
These digital enhancements have improved food ordering growth of over 60% for the hotels with which we work. This is especially significant considering many hotels have struggled to meet the changing food preferences and lifestyles of today's travelers.
While it's predicted it will take at least several more years for the U.S. hotel industry to experience a full recovery that mimics pre-pandemic levels, hotels now have the power to be more intentional in bouncing back from what has been a whirlwind of a disappointment for business. Hoteliers that bet on technological advancements across their business have a leg up on the competition: they're enhancing the new way of travel for guests, building renewed hope for exhausted staff, and turning a new tide on sales weakened over the last few years. We're still scratching the surface of the modern-day concierge's potential for the hotel business, and frictionless experiences will lead the charge for what's to come.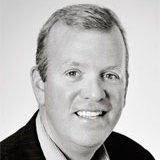 Jon Squire is the CEO and Co-Founder of CardFree. He has more than 20 years of business, marketing, and product development experience in financial services and emerging technologies. Jon founded CardFree in 2012 with the vision of filling a gap in the marketplace for an integrated commerce platform for large merchants. Jon has consistently driven innovation and created world-class product offerings in new categories. He launched the first national mobile P2P offering in partnership with Sprint and PayPal and is well known for his leading-edge work with NFC, barcode, and alternative technologies that integrate with the point of sale. Earlier in his career, he also led mobile/e-commerce payment initiatives for Wells Fargo and ran E*TRADE Advisory Services.
Are you an industry thought leader with a point of view on hotel technology that you would like to share with our readers? If so, we invite you to review our editorial guidelines and submit your article for publishing consideration.