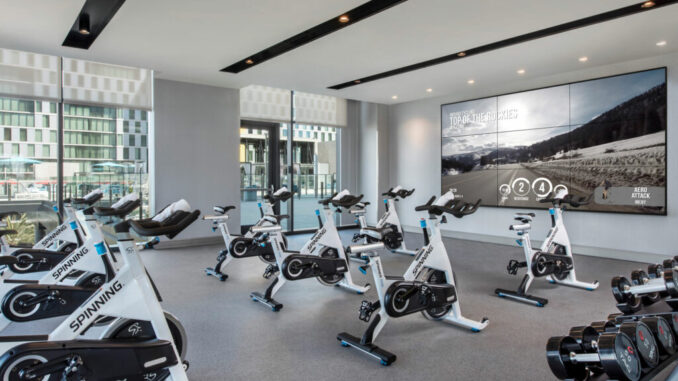 The hotel gym has come, thankfully, a long way from the under-used lonely room  with a few treadmills in the back of the lower level basement. Today fitness facilities in even the most mid-range of hotels are closer to chic-spa like interiors offering all kinds of luxe touches and wellness programs. It's a fantastic evolution of facilities, but unfortunately the actual experience for guests working out hasn't kept up.
Thanks to new technologies and thinking in hospitality fitness, all of that is set to change in a win-win upgrade for both hotel operators and the valued guests who come through their doors. Welcome to a new era of fitness that goes beyond the walls of the fitness center to create more flexibility, convenience and personalization for any guest wanting a stress busting workout or to wind down after a long day. Let's take a look at the five trends shaping this new experience and what operators should know to make their own facilities changes.
1. Virtual experiences are coming with your guests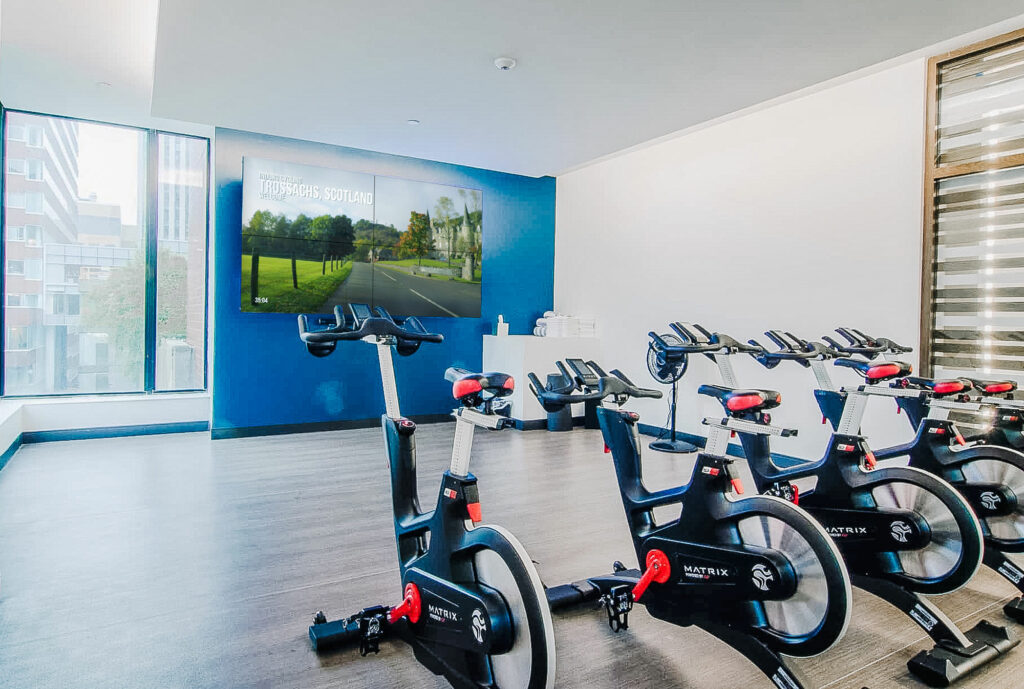 We are all more adaptable than we knew or thought – a lesson learned from the necessary shifts required during the earliest days of the pandemic when online ecommerce skyrocketed by more than 30 percent. Food delivery, curbside pickup and a whole wealth of other online transactions that rapidly advanced app based technologies and consumer adoption. Fitness has followed the same model. On-demand content rose sharply in 2020 and continued to the point where fitness club members now routinely expect access to online classes and workouts via mobile device wherever they go. That trend is headed next to hotels where guests who have been recalibrated to enjoy virtual content experiences are demanding it when they leave home too.
2. Move Beyond the Physical Club Footprint
Most hotel gyms, where space is at a premium, come in at a little under 400 square feet compared to commercial clubs that can have 20 times the workout space. It's almost impossible to meet guest demand for upgraded experiences, regardless of how stunning your décor or gym space, when resources and space for workout equipment is so finite. Instead guest experience is fast becoming about limit-free access to whatever fitness content guests choose, wherever they may be at home, work or now on the go in your hotel. Whatever on-demand fitness program you may look at for your hotel or hotel chain, look for one with a robust library that offers complementary classes, workouts and specialty fitness exercises that mirror and complement what guests may be doing in their own gym.
3. Create Virtually Anywhere Fitness Access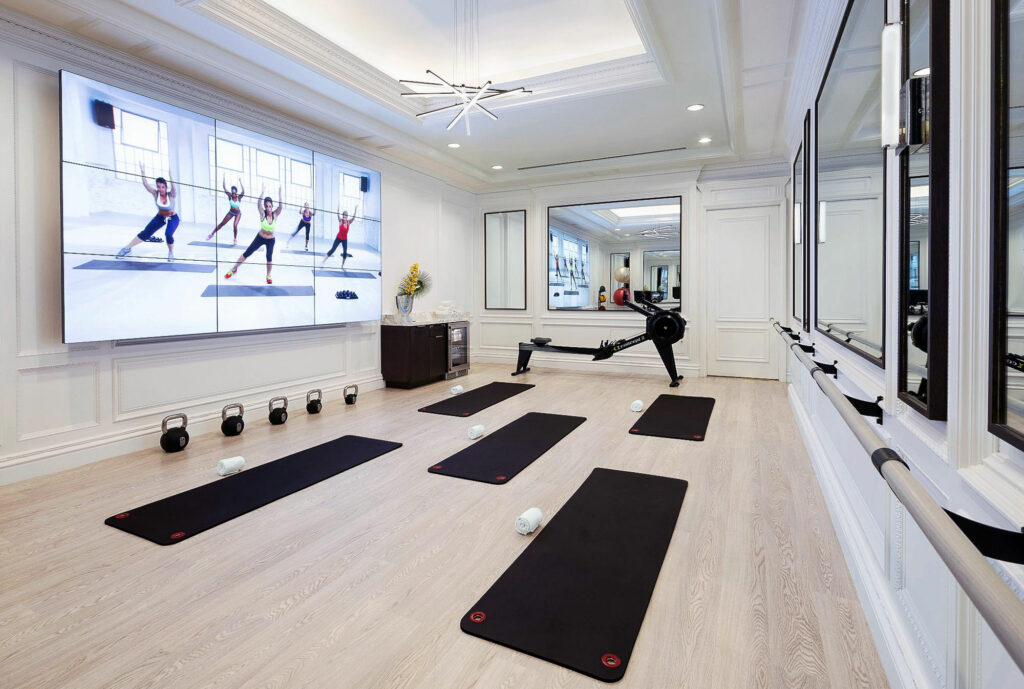 Consumers have demanded better in-room content at hotels since technology first made it possible. But hardware options are endless, expensive, date quickly and are time intensive to install. Especially in an age when many if not most guests have access to some form of mobile, tablet or computer screen that could enable far simpler content access. That hardware hurdle for hospitality is ending with new on-demand fitness platforms enabling fast, simple access to all kinds of content from any hotel room or, for that matter, any location in the hotel. Guests simply scan a QR code at check-in or around the hotel to gain access to an on-demand system that they can use in the privacy of their own home on their tablet or laptop, or take with them to the hotel gym to try a guided equipment-based workout on a bike or treadmill.
4. Scale your Offering and Build Community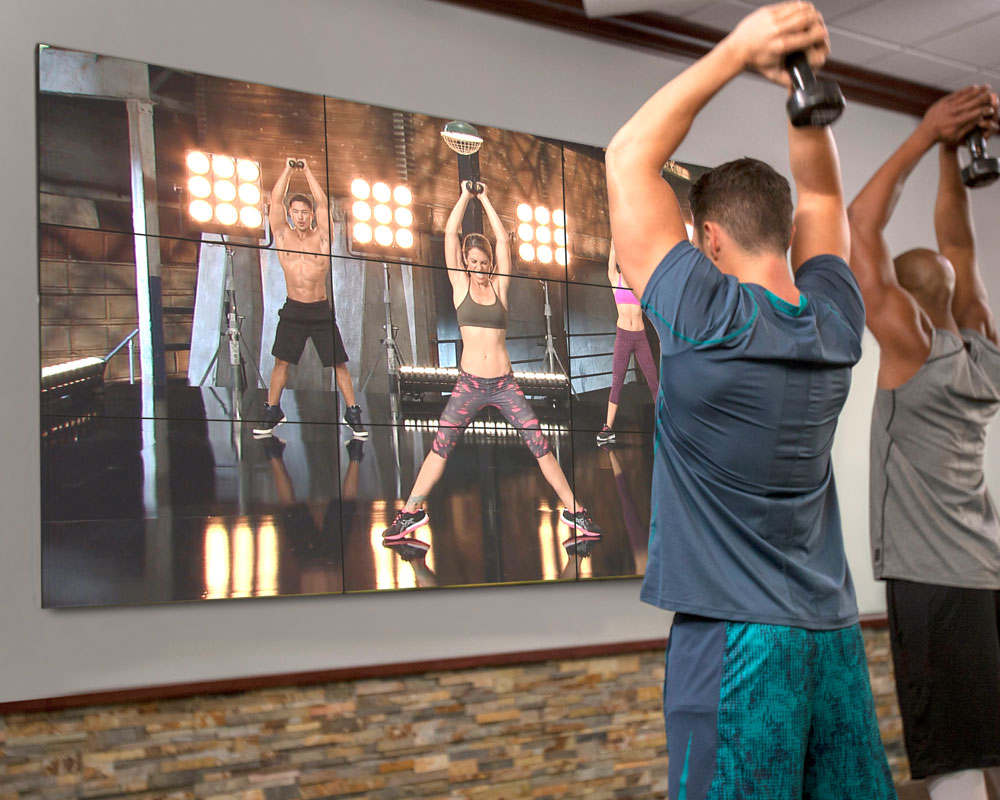 Scaling is a key requirement, of course, for any on-demand fitness offering. As a list of hotel locations and properties expands, or hotels book to max capacity, access to the best on-demand programs is identical to affect. They also offer excellent opportunities for your hotel brand to build online fitness communities between guests and properties. Consider issuing a monthly virtual fitness challenge through hotel e-blasts, add fitness content to your hotel social channels and website or theme content for maximum guest engagement: a stationary bike class during the Tour de France, for instance, or a virtual-instructor-led treadmill workout in the run up to marathon season. Include class excerpts and demos in all digital guest vehicles.
5. Stay Flexible to Grow with Your Guests
The on-demand fitness space is in constant motion with new trends, buzzy classes and celebrity instructors. Choose a platform that automatically updates new content and classes into your library to keep guest experiences fresh and on trend and ensure you have global reach for all properties. Then ask yourself some questions to get the most out of the addition of on-demand fitness. Does your offering include classes from instructors all over the world, including Europe which drives a lot of fitness trend evolution. Second, how difficult is to access and navigate your content? Guests are time crunched before and after meetings or sight-seeing, so finding and accessing a workout should be simple scroll and click. Lastly, are you covering all guest needs? A morning stretch or yoga class is just as important in a guest's private room as a high intensity workout they can take to the gym with them.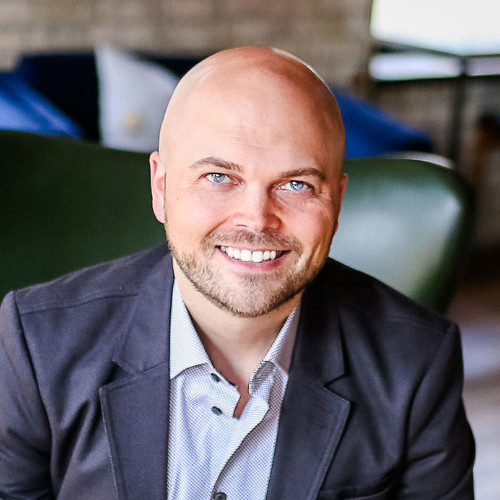 Andrew Evenson is senior director, operations and brand strategy, FitnessOnDemand, a global leader in the collection, curation and provision of high-quality, premium digital fitness content from some of the world's leading names and experts in personalized fitness. The FitnessOnDemand on-site kiosk allows hotel guests to select from hundreds of on-demand fitness classes to keep studios active with a self-service amenity at all times. Hotels can extend the same library of on-demand workouts to guests in-room and on their personal devices during their stay. Andrew can be reached at [email protected].
Are you an industry thought leader with a point of view on hotel technology that you would like to share with our readers? If so, we invite you to review our editorial guidelines and submit your article for publishing consideration.