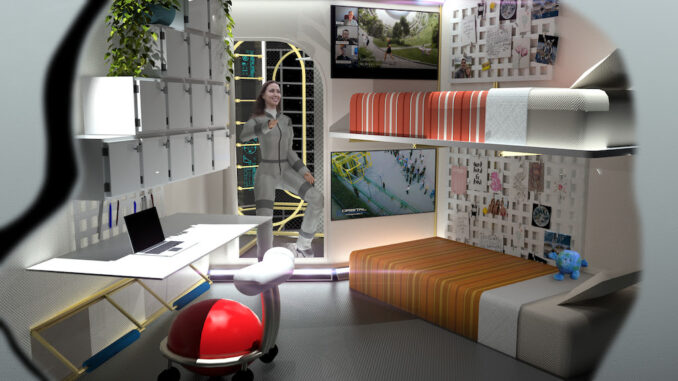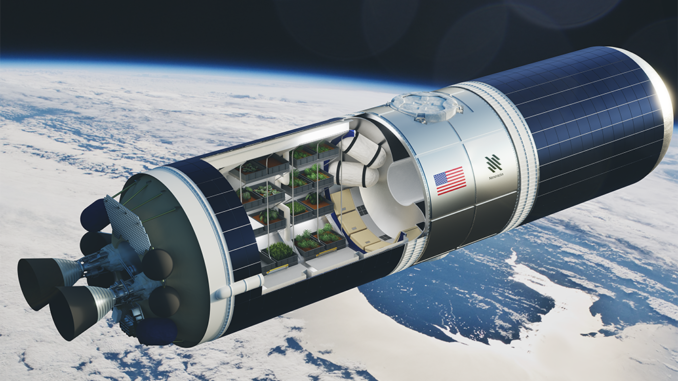 Hilton has reportedly signed on as the official hotel partner of Starlab, the planned free-flying commercial space station. Hilton will reportedly work with Voyager Space, a global provider of spacecraft technology, bringing hospitality expertise and experience to support the design and development of crew suites aboard Starlab, "helping to reimagine the human experience in space, making extended stays more comfortable."
"Hilton has been innovating to improve the guest experience and pioneering new destinations for travel for more than a century. We are thrilled to partner with Voyager to bring that expertise to Starlab," said Chris Nassetta, president and CEO, Hilton, which has a portfolio of 18 brands comprising 7,000 properties, all currently on planet Earth. "For decades, discoveries in space have been positively impacting life on Earth, and now Hilton will have an opportunity to use this unique environment to improve the guest experience wherever people travel. This landmark collaboration underscores our deep commitment to spreading the light and warmth of hospitality and providing a friendly, reliable stay – whether on the ground or in outer space."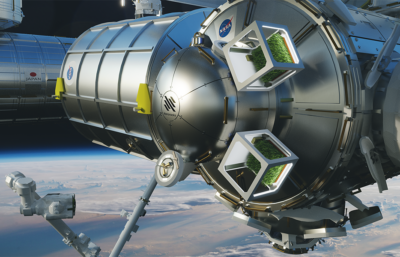 Voyager, and its operating company Nanoracks, were awarded $160 million in NASA funding in 2021 for the Starlab space station, which is set to replace the International Space Station. Starlab is planned to have the capacity to continuously host up to four astronauts and house the George Washington Carver (GWC) Science Park, a state-of-the-art laboratory system and first science park in-space. Starlab leverages Voyager and Nanoracks' experience managing global customer experience and research operations on the International Space Station for over a decade.
This first-of-its-kind venture builds on Hilton's global lodging and hospitality leadership. In partnership with Voyager, Hilton will bring this unique scale and customer focus to Starlab as it continues to serve every traveler for every trip occasion.
The research and design work being dedicated to Starlab could also lead to advancements driving sustainability and greater design efficiencies for future hotel owners in space and on Earth.
Voyager and Hilton will reportedly partner in the areas of architecture and design, leveraging Hilton's word-class creative design and innovation experts, to develop Space Hospitality crew headquarters aboard Starlab, including communal areas, hospitality suites, and sleeping arrangements for the astronauts. Additionally, the teams will seek to explore opportunities together for longer-term efforts including the ground-to-space astronaut experience, which may ultimately include tourism and lodging.
First Hotel in Space
Meanwhile, a California-based company is betting big in space tourism. New details suggest that a hotel space station dubbed Pioneer Station, developed by Orbital Assembly Corporation, may be operational as soon as 2025. As discussed here, the space station will reportedly operate with artificial gravity and contain an ultra-modern hotel. Luxurious accommodations will have a maximum capacity of 280 guests. Amenities will include a gourmet restaurant, bar, gymnasium, and entertainment center. Villas will be available for purchase as vacation homes.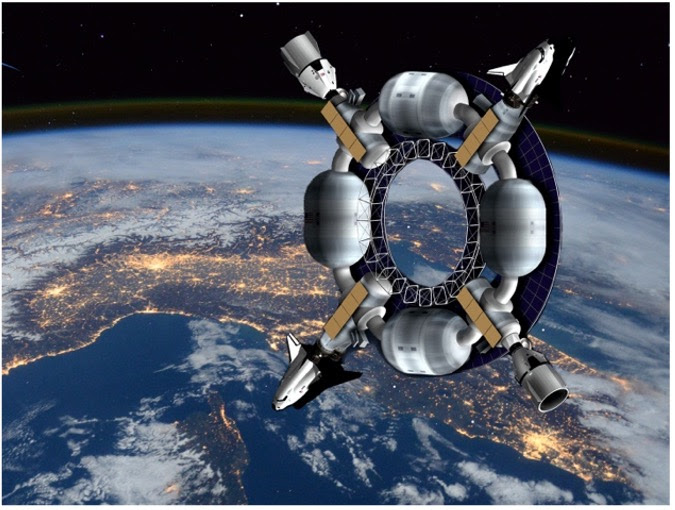 According to the company, the station will be the first free-flying, habitable, privately operated facility in orbit for both work and play. "With artificial gravity, OA is leading the space tourism market with a safe and comfortable destination in orbit," the company reported in a press statement this week. "Next, OA will develop the larger Voyager Station will accommodate up to 400 people and offer many amenities of a luxury hotel on earth with the comfort of an artificial gravity experience."
"At SUTUS, Orbital Assembly will also preview the space industry's first comprehensive research, prior to publication on the benefits, challenges, and opportunities of variable and partial gravity on human health, operations, and human support systems aboard earth orbiting habitats," says Rhonda Stevenson, CEO of Orbital Assembly. The goal is to better plan for an ideal tourism experience without jeopardizing the physical, and mental well-being of a person vacationing in space."