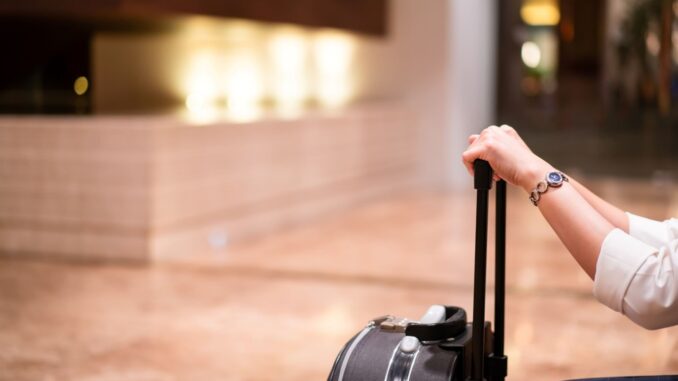 Over the last decade, labor costs have risen sharply. In 2022, labor shortages are plaguing businesses across the world, and the hospitality industry is no exception. Demand for workers has never been higher, yet universal labor shortages persist, causing problems for hotels, despite the sharp rise in travel.
Two-plus years removed from the pandemic, and travel has come back in a big way. Hotels everywhere had a record-breaking summer of travel, but they did so with reduced capacity thanks to on-going labor shortages.
With rising wages and the supply of workers still at historically low levels, hotels are struggling to stay afloat during these unprecedented times. Hotel operating costs have a direct impact on a property's bottom line. So, it's no surprise that labor shortages and rising costs are taking their toll. To find out the real impact of rising labor costs on hotels and their guests, continue reading below.
How operating costs affects the bottom line
A hotel's operating cost directly impacts a property's profitability. Wasteful spending depletes profit margins and threatens a property's financial health and long-term viability. Hotels must find a balance between over-spending and sacrificing vital services that will negatively impact the guests' experience.
While it's true you get what you pay for in terms of labor and service, given the new high cost of labor, hotels must find new ways to reduce costs without impacting the guests' experience.
Worker shortages and the new high price of labor
Two years ago, we saw labor and related costs cut by over 50% to offset the nearly 60% decline in total revenue. Today, total labor costs have risen to over 50% of hotel expenses through GOP. For hoteliers, this means that cutting operating costs is the obvious solution to minimizing losses in hotel profits.
Hotels are eager to return to full operating capacity. But the new high cost of labor is hindering their ability to return to normal.
The impact on guests
As travel continues to be a priority for travelers who are eager to make up for lost time, hotels are challenged to maintain the depth of staffing needed to meet the demands of travelers that expect hospitality on their own terms.
Fortunately, there are solutions to assist hotels with staffing shortages, or struggling to provide exceptional, even just adequate, customer service to guests.
Given the high cost of labor, and to combat labor shortages, it's time to utilize the next generation of hospitality-specific technology so that your staff can focus on your valued clientele.
Only the hospitality industry's first AI-powered virtual hotel agent can immediately address hiring and staffing challenges. That includes answering up to 60% of the calls for your front desk, answering FAQs specific to your property, understanding multiple languages, routing calls, sending follow-up texts, and much more. A virtual agent can immediately and effectively improve your guests' experience, and in the most affordable way possible.
A veteran in the hospitality industry, John has owned, developed, and managed hotels for many years.  After earning a BBA from New Mexico State University, he started his career with AT&T, gaining invaluable insight and experience in the early years of the data revolution.  His experience in technology and hospitality merged in his development of Travel Outlook, the world-class hospitality contact center.  More recently, he has branched out with the creation of ExpressRez, the premier contact center for the Bed and Breakfast industry, and with the creation of Annette™, The Virtual Hotel Agent™, the first AI-powered voice bot for the hotel industry.
Are you an industry thought leader with a point of view on hotel technology that you would like to share with our readers? If so, we invite you to review our editorial guidelines and submit your article for publishing consideration.