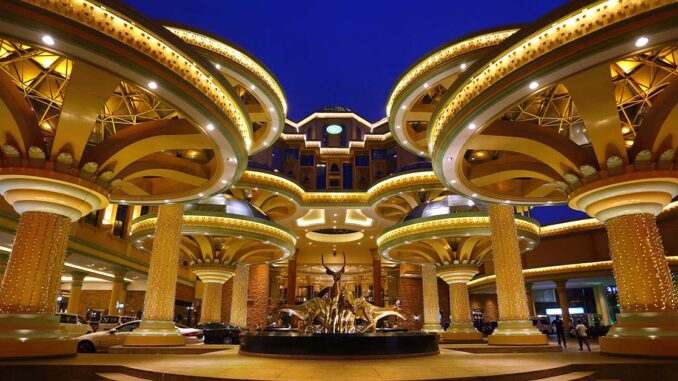 Shiji Group and Sunway City Kuala Lumpur Hotels have successfully grown their partnership as the hospitality technology company has completed the implementation of its product Infrasys Cloud POS in all the F&B outlets within Sunway Resort, Sunway Hotel Pyramid and Sunway Hotel Clio, which includes Gordon Ramsay Bar & Grill.
The cluster of hotels located within Sunway City Kuala Lumpur, managed by Sunway Hotels & Resorts, the hospitality division of Malaysian conglomerate Sunway Group, was seeking new technology solutions, a committee was created by its directors to evaluate what would be the best option to upgrade their point-of-sale system.
After analyzing different solutions, the group decided to implement Shiji's Infrasys Cloud POS because of the experience the hospitality technology company has in the region and because of its wide variety of solutions to hotel companies.
Established in 1974, Sunway Group is one of Southeast Asia's leading conglomerates with 13 business divisions across more than 50 locations primarily in Asia. Our 16,000-strongteam is committed to sustainable development and socio-economic progress through our diverse businesses including core interests in real estate, construction, education, healthcare, retail and hospitality.
Sunway Hotels & Resorts operates 11 hotels and resorts in Malaysia, Cambodia and Vietnam, representing a collection of close to 4,000 guestrooms, suites and villas.
Founded in 1998 as a network solutions provider for hotels, Shiji Group today comprises over 5,000 employees in 80+ subsidiaries and brands in over 23 countries, serving more than 91,000 hotels internationally, 200,000 restaurants and 600,000 retail outlets.
"Working with Sunway Hotels has been an excellent experience, they understand how technology will be the driver for better guest experiences and have been selecting their technology partners accordingly. We share similar visions on how technology needs to help both staff and guests make experiences smoother." said Nikkie Singh, SVP Shiji Asia Pacific.
Does your company have news it would like to share with our readers? If so, we invite you to review our editorial guidelines and submit your press release for publishing consideration.