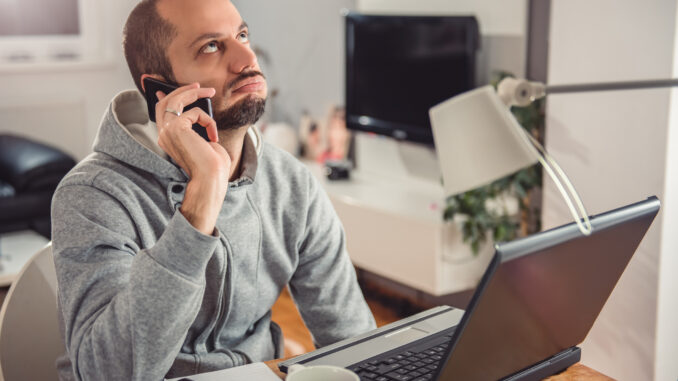 Customer service is at the core of the hospitality industry. You won't last long in the hotel business if you choose to cut corners and sacrifice service for the sake of profit. Unfortunately, in the modern, complex economy, too many businesses are forced to choose between providing quality customer service and running a sustainably profitable hotel.
In the past, when hotels needed a better way to handle their increasingly large call volumes, they would turn to IVR (Interactive Voice Response) systems. IVR is your classic robo-voice bot that does nothing but induces frustration on the other end of the line.
IVR was born out of necessity but is no longer technologically practical. Businesses chose to use IVR systems because their call volume was higher than the number of staff available. Now, hotels have Annette, The Virtual Hotel Agent™ (formerly known as Travel Outlook's Bella).
To find out how Annette will go above and beyond for your hotel, continue reading below.
Going where no call bot has gone before 
Annette, the hospitality industry's first AI-powered virtual hotel agent, is not your average voice bot, and she's certainly not your typical IVR system. Annette is a one-of-a-kind virtual agent designed specifically for the hospitality industry using the latest advancements in Artificial Intelligence. AI is the way of the future, and the hospitality industry is ahead of the curve.
Annette can answer hundreds of commonly asked hotel-specific frequently asked questions. Additionally, Annette can understand and communicate in several languages and be programmed using your hotel's very own voice talent. When guests call and Annette answers, they won't hear some robotic, clunky voice on the end of the line. Instead, with Annette, guests hear a kind employee with a regional accent they'd expect.
Traditionally, when a voice bot answers the phone, customers are forced through a system of call and response chutes and ladders where they must over-annunciate, repeat themselves, and constantly pound numbers on their phone's keypad. With Annette, customers can engage using a regular, conversational tone, and Annette will understand them loud and clear, even through stronger accents.
The answer to the post-pandemic hospitality landscape 
The travel industry is booming like never before. After the unprecedented events of the last two and a half years, consumers are eager and ready to get out and explore. Often frustrated with an overwhelming number of options on OTAs, customers are choosing to go directly to hotels with their business through voice channels, and they're expecting quality customer service on the other end of the line.
If you're reservation department staff can't handle the increase in call volume during peak travel season, you're likely to lose business. No one wants to go through the effort of picking up the phone just to be put on hold once it's answered.
Thanks to the latest and greatest advancements in artificial intelligence, Annette can route calls, answer questions, send follow-up texts, and much more.
Increasing Revenue and Saving on Labor Costs
Reservations are the revenue engine for hotels. Without reservations, there would be no revenue. There have been several disruptive technological advancements that have forever altered the way hotels do business.
During the industrial revolution, the invention of the telephone allowed potential hotel guests to immediately call a hotel and book a reservation well in advance. During the turn of the millennium, online travel agencies soared in popularity as consumers scoured the internet for vacations and bypassed traditional travel agents in favor of a more hands-on DIY approach. In 2022, Annette, the hospitality industry's only AI-powered virtual hotel agent is here. She represents the next great wave of technological advancement in hospitality and is solving the hospitality industry's greatest challenges with ease.
Going above and beyond, Annette's AI-powered technology allows hotel guests to lead the conversation, delivering natural, human-like interactions, creating a better experience for valued clientele. Best of all, Annette affordably answers up to 70% of the calls for the front desk, saving on fixed labor costs.
A veteran in the hospitality industry, John has owned, developed, and managed hotels for many years.  After earning a BBA from New Mexico State University, he started his career with AT&T, gaining invaluable insight and experience in the early years of the data revolution.  His experience in technology and hospitality merged in his development of Travel Outlook, the world-class hospitality contact center.  More recently, he has branched out with the creation of ExpressRez, the premier contact center for the Bed and Breakfast industry, and with the creation of Annette™, The Virtual Hotel Agent™, the first AI-powered voice bot for the hotel industry.
Are you an industry thought leader with a point of view on hotel technology that you would like to share with our readers? If so, we invite you to review our editorial guidelines and submit your article for publishing consideration.