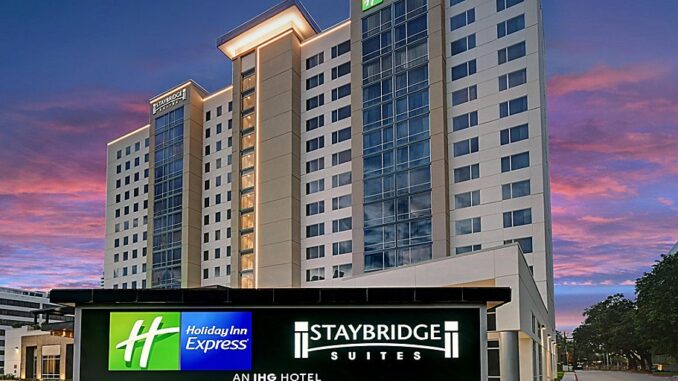 American Liberty Hospitality has decided to deploy Shiji Group's Infrasys, a leading food & beverage enterprise solution provider of cloud point-of-sale for hospitality businesses across the globe, at Staybridge Suites Houston Galleria Area, a 318-room dual-branded Holiday Inn Express & Staybridge Suites located minutes from several local destinations.
American Liberty Hospitality needed a robust solution that was proven to work in large hotels and across multiple properties and chains. Training of staff and support are critical elements in large hotels where high standards of service are expected by the guests. A strong POS solution helps provide service with minimal interruption to guests.
After careful review Shiji's Infrasys was selected for its cloud-based architecture, complete feature set and the service and support quality that the company is known for. Infrasys is one of the most versatile and efficient point of sale systems on the market today, capable of working with virtually any hardware, improving management systems and providing a better experience for guests.
Shiji Group is a multi-national technology company that provides software solutions and services for enterprise companies in the hospitality, food service, retail and entertainment industries, ranging from hospitality technology platform, hotel management solutions, food and beverage and retail systems, payment gateways, data management, online distribution and more.
Founded in 1998 as a network solutions provider for hotels, Shiji Group today comprises over 5,000 employees in 80+ subsidiaries and brands in over 23 countries, serving more than 91,000 hotels, 200,000 restaurants and 600,000 retail outlets.
"We're honored to be working with American Liberty Hospitality. As one of the nation's largest hotel operators we know how critical service and support is. We're in the hospitality industry and we strive to service our customers the same way they service their guests." added Dan Bell, Senior Vice President of Shiji Americas.
Does your company have news it would like to share with our readers? If so, we invite you to review our editorial guidelines and submit your press release for publishing consideration.