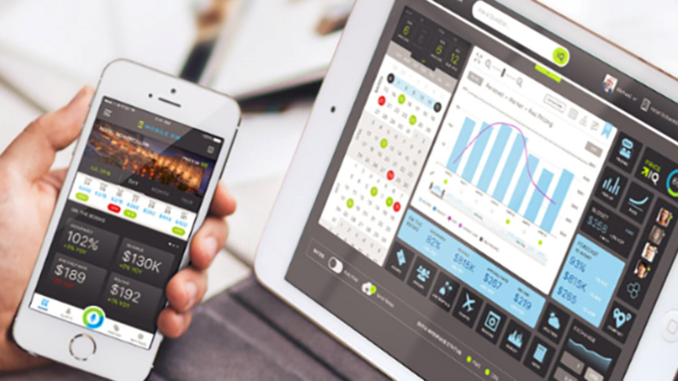 Silicon Valley-based LodgIQ™, the award-winning global revenue management technology provider, empowers hotel revenue managers to automate manual tasks and make more informed decisions that enhance revenue and profit performance with the help of the Revenue Co-Pilot. The new initiative combines the company's flagship product, LodgIQ RM, and its world-class team of expert client care advisors that go above and beyond to ensure client success.  
"LodgIQ RM is like having a genius data-crunching assistant," explains David Millili, the company's CEO. "They're there to help and make your job easier. With the benefit of AI, the platform identifies complex patterns in large amounts of data to deliver profitable pricing decisions every day. The time savings from manual tasks are endless. Revenue managers are freed up to tackle the higher-value, decision-making aspects of their work. That win-win scenario leaves humans firmly in the driver's seat and complements their talents rather than replaces them."
LodgIQ delivers user-friendly hotel revenue management software as a service (SaaS) for all types of hotels and resorts – from independent properties to leading hotel chains. Using BigData Analytics and advanced machine learning/artificial intelligence algorithms, LodgIQ RM is the most accurate, intuitive hotel revenue optimization platform available.
"LodgIQ is continuously optimizing and expanding to support our customers when, where, and how they need it," says Millili.  "Our clients view us as an extension of their team and a partnership with both hospitality-experienced people and technology they can trust."
One of the biggest highlights of the LodgIQ system is the ease of use and intuitive nature of the platform (both BI and Rate Push), which requires minimal training and implementation time. Current client reviews testify to the fact that the users agree it is better than any other platform they have used. This is important, as hotel companies are looking to simplify at all levels of business in the face of labor shortages, supply chain disruptions, inflation, and economic uncertainty. LodgIQ also offers flexibility, giving users the option to use only what they want of the system.
"As we build upon our platform and client care services with new capabilities, the LodgIQ RM Revenue Co-Pilot initiative has provided an opportunity for us to not only elevate the user experience but, ultimately, help drive better outcomes for our clients as a result," adds Millili.
A 2020 Hospitality Sales and Marketing Association Internal (HSMAI) survey revealed that US hotel revenue management professionals spend less than half their time (49%) on revenue-generating activities.  By supporting the revenue manager's role with LodgIQ's technologies, there's no doubt that the role is ready for a change – for the better.
Does your company have news it would like to share with our readers? If so, we invite you to review our editorial guidelines and submit your press release for publishing consideration.