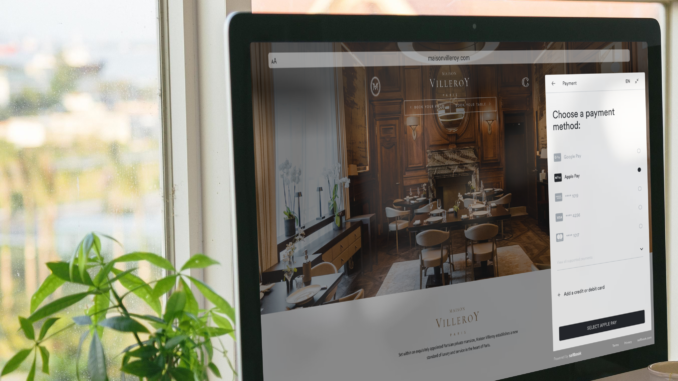 Hotel payment software platform Selfbook has closed a strategic investment from Amex Ventures. The investment follows a $40 million Series A and A+ round completed earlier this year. While the size of the latest investment was not disclosed, Selfbook will reportedly use the new funds to further grow its team, evolve its product portfolio and build embedded fintech opportunities in the hospitality vertical.
The startup bills itself a comprehensive transaction engine "transforming the hospitality landscape by making hotel payments from any direct touchpoint." Its platform "removes barriers to direct bookings, helps propel the industry forward and empowers hotels with better ways to reconnect with their guests. Working in tandem with hotels' existing reservation systems." The platform is designed to simplify the booking process by enabling hotels to accept one-click payments directly on their websites while eliminating fraud and elevating the user experience.
The company's proprietary software streamlines the payment process for hotels by supporting Apple Pay, Google Pay and PayPal, as well as traditional credit and debit cards. The New York-based company also groups multiple services such as restaurant reservations, spa appointments and activities into a single payment flow to drive upsells and increase revenue.
Selfbook enables hotels to offer guests a one-step checkout experience directly on their websites while elevating the user experience and streamlining the payment process for hotels, which can increase conversion and boost revenue. It also groups multiple services, such as restaurant reservations, spa appointments and activities, into a single payment flow to drive upsell activity. Hotels can reportedly implement its platform capabilities with a single line of code, integrating the customer booking process directly into the existing reservation system.
The company's progress has been impressive by any measure. According to a press statement, Selfbook launched with one hotel in April 2021 and within a year had signed contracts representing nearly 90 hotels. Its customers span a range of geographies and include Le Pigalle in Paris, Eden Rock St Barths and The LINE's locations in Los Angeles, Austin, Texas and Washington, D.C. Selfbook is primarily focused on the United States and Western Europe.
The funding round, led by Tiger Global, highlighted Selfbook's continued growth rate over the past year, and follows the closing of a $25 million Series A round in October 2021, led by Tiger Global, with participation from Lachy Groom, Valia Ventures, Fin Venture Capital and strategic angel investors. The new round brought the total Series A funding to $40 million, with a valuation of $300 million.
"The American Express brand is synonymous with global travel and payment security, and we are thrilled to have Amex Ventures be part of our investor base," said Khalid Meniri, Co-Founder and CEO of Selfbook. "As hotels around the world continue to use Selfbook to offer a guest-first booking experience and secure payments, the investment from American Express will help us deepen our global presence and provide even more effective payment tools for our partners."