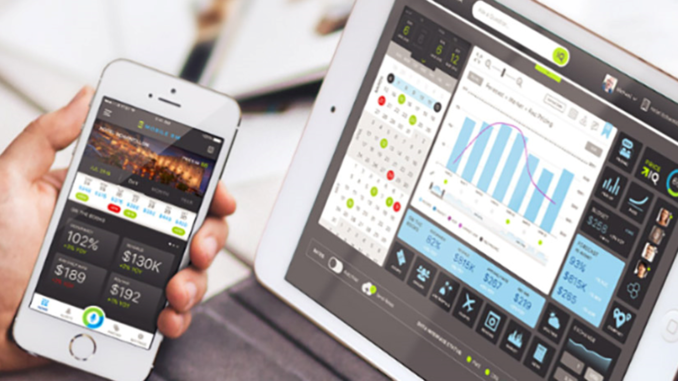 In December, LodgIQ, the leading AI-powered revenue management technology provider, introduced Revenue Co-Pilot, a new initiative that combines the company's flagship product, LodgIQ RM, and its team of client care advisors.
"LodgIQ RM is like having a genius data-crunching assistant," said CEO David Millili. "They're there to help and make your job easier. With the benefit of [artificial intelligence], the platform identifies complex patterns in large amounts of data to deliver profitable pricing decisions every day. The time savings from manual tasks are endless. Revenue managers are freed up to tackle the higher-value, decision-making aspects of their work. That win-win scenario leaves humans firmly in the driver's seat and complements their talents rather than replaces them."
Now the Silicon Valley-based is building on the unprecedented demand for its AI revenue management platform. This week, for example, the company appointed hotel industry veteran Chris Connar to the key role of Vice President of Business Development. He is is an accomplished and respected technology professional with extensive experience in the hospitality industry, delivering innovative solutions that solve customer challenges. In this newly created position at LodgIQ, Chris is responsible for driving strategic new business to support the company's strategy.
In previous roles, he has successfully identified new business opportunities and increased revenue, delivering outstanding sales performance in highly competitive markets. Before joining LodgIQ, Chris served as the Vice President of Sales and Marketing for The Maxxton Group, a provider of integrated solutions for the hospitality industry. He has also held key leadership roles at Pegasus Solutions, TravelCLICK, and Travelweb. Early in his hospitality career, he was the Area Director of Sales, managing three of the largest revenue-producing Hilton Hotels in the United States.
"We have been patiently searching for the right individual with a deep knowledge of the market and industry, and Chris is that person," said Millili. "We have big plans for the future, and I'm thrilled to have such a talented, customer-first leader join us in bringing cutting-edge products and services to market."
According to the Hospitality Sales and Marketing Association l (HSMAI), U.S. hotel revenue management professionals spend less than half their time (49%) on revenue-generating activities. By supporting the revenue manager's role with LodgIQ's technologies, hotels can be confident they are selling the right room, to the right guest, at the right time, for the right price, via the right distribution channel, with the best cost-efficiency.
Does your company have news it would like to share with our readers? If so, we invite you to review our editorial guidelines and submit your press release for publishing consideration.