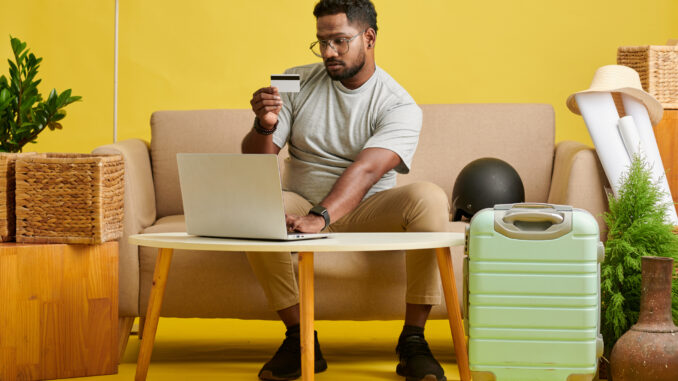 As we start 2023, and the shaky ground that is a dissipating post-pandemic travel recovery combined with a recession, it's important to consider whether the current payment rails within your website booking engine (WBE) are an obstacle to some guests.
The recent popularity of Book Now Pay Later (BNPL) is yet one more enhancement to look out for as the larger players roll this out as an option. Specifically, we have Expedia partnering with Affirm while many airlines and cruises have signed with Uplift. There's also Klarna, Afterpay and a few other prominent players in select countries. The gist of these pay-over-time platforms is the same: allow the guest to finance a hotel reservation total over a series of (usually four) zero-interest loans.
From its adoption in retail, we know that these platforms can increase conversion and total spend (cart size as its known in that sector). It isn't unreasonable to assume that the heightened convenience and reduced shopper stress of BNPL will work for hotel bookings as well.
As a drawback, while you need not worry about delinquencies (the platform handles those), hotels are charged a significantly higher merchant discount rate (MDR) over traditional credit card interchange fees – often more than 1% extra – which will ultimately cut into your margins. And that MDR only increases with the degree of risk assumed by the BNPL provider.
With that as the backdrop, the real question is should you or shouldn't you be on the lookout for a way to incorporate BNPL into your WBE? To answer this, what we have observed through our work as consultants is that there tends to be a difference in guest profiles between direct and OTA bookers. That said, the first step is qualifying this difference – requiring good data connections and business intelligence tools – while the second step is converting the latter into the former.
To this second pursuit, there's a sequence of strategic questions you should ask:
How are you currently tracking customer behavior in the WBE including click-throughs from various channels and conversions? That's the baseline.
What holistic inputs are you using to analyze the differences between first-party and third-party guests? This is important for determining key motivators, loyalty incentives, drivers for ancillary spend and all possible extra costs, risk or liabilities from third-party customers.
In knowing that BNPL is being adopted by other channels like the OTAs as a means of increasing conversions, do you believe that incorporating such an alternative payment method in your own system will produce a similarly 'meaningful' bumps to revenue? The word in quotations is critical here because, in a lean-labor hotel company, you have to rank IT tasks according to their potential ROI.
What automations have you introduced to both accrue first-party, returning guests from other sources and what platforms have you developed to monitor then amplify reviews on third-party sites to both bolster morale and enhance word of mouth?
The overall trend here is to keep a lookout for new evolutions in the hotel payment and financing space. Heading into a recession year, for some brands the advent of BNPL could be the deciding factor for booking versus looking elsewhere. Perhaps it's a matter of asking your current partners about this trend and what they are doing, or there are bolt-on solutions to investigate if this model fits your brand.
Above all, it's a matter of knowing your customers and getting the various elements in your tech stack to talk to one another so that you can spot trends and pivot accordingly.
Together, Adam and Larry Mogelonsky represent one of the world's most published writing teams in hospitality, with over a decade's worth of material online. As the partners of Hotel Mogel Consulting Limited, a Toronto-based consulting practice, Larry focuses on asset management, sales and operations while Adam specializes in hotel technology and marketing. Their experience encompasses properties around the world, both branded and independent, and ranging from luxury and boutique to select-service. Their work includes seven books: "In Vino Veritas: A Guide for Hoteliers and Restaurateurs to Sell More Wine" (2022), "More Hotel Mogel" (2020), "The Hotel Mogel" (2018), "The Llama is Inn" (2017), "Hotel Llama" (2015), "Llamas Rule" (2013) and "Are You an Ostrich or a Llama?" (2012). You can reach Larry at [email protected] or Adam at [email protected] to discuss hotel business challenges or to book speaking engagements.
Are you an industry thought leader with a point of view on hotel technology that you would like to share with our readers? If so, we invite you to review our editorial guidelines and submit your article for publishing consideration.