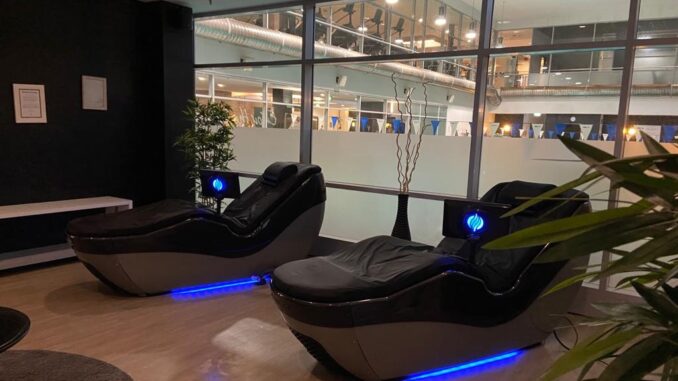 Hoteliers looking for ways to bring in additional revenue streams and ensure guests have a memorable experience should consider adding unique amenities, such as recovery wellness spaces. While advertisements, referrals and online reviews can bring in more guests, providing something new and experiential is the quickest way for guests to be impressed. Oftentimes it simply comes down to the amenities and services a hotel offers. Does the hotel have spa services? Does the hotel have high-end toiletries? Does the hotel have premium bedding in each room? These are all great amenities hotel owners can use to attract guests. But one new trending offering is recovery technology for guests wanting to relax and unwind after a long day of travel.
Hotels large and small are seeing the benefits of installing recovery wellness spaces with massage lounges or relaxation pods. These products are incredibly high tech massage  lounges, some of which use water massage to provide a massage to the end user, while others use sensory experiences (sound, smell, visuals) to provide a mental recovery. The products are frequently spotted in gyms as many people who workout are looking for a proper recovery experience after their workouts. But the trend of people seeking the best for their mental health isn't limited to just gym goers.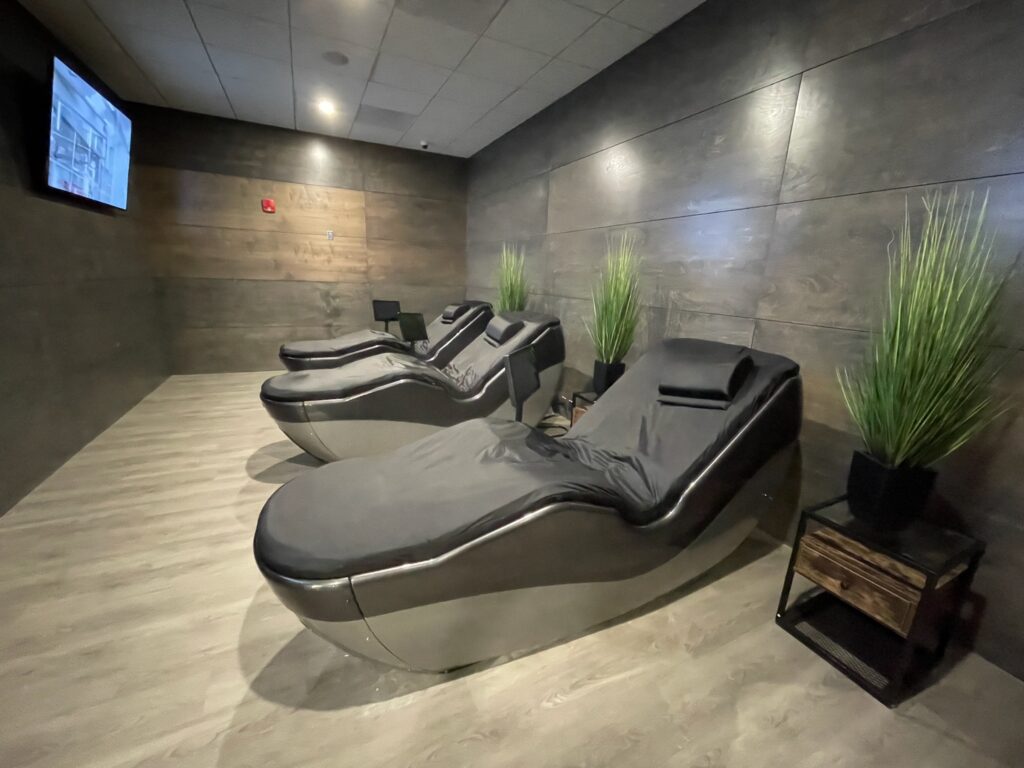 Travel can be very stressful. People often travel for business reasons, which can be draining, but even family vacations can be filled with anxiety for some. These are the types of people who are attracted to a luxury massage experience while traveling. Sometimes all they need to gain that sense of peace back is a 10 minute relaxation session. These pods and lounges are the perfect way for people to get that rejuvenation they're seeking. They provide a brief escape from the stresses and worries of traveling. Amenities like this can be the one aspect of the hotel that seals the deal for travelers when comparing against other hotels that don't have these products.
Hotels that have implemented these pieces of technology have had success setting them up in multiple different areas of the hotel. One area is a lounge area, where guests can specifically go to get away from loud and crowded sections of the hotel to relax. This is perfect for those stressed out guests who can simply get away for a few minutes, and they can enjoy a comfortable massage that doesn't require them to take their clothes off or be in a completely isolated room, but still allows for some privacy. It's a great way for travelers to decompress after a long day.
Another option is repurposing an unused area. Many hotels have underutilized business centers that often go weeks without use. Hotels have reimagined these spaces to be wellness spaces where they can put massage lounges. It's a creative way to make the most of every square inch of the hotel. A third area hotels can set up these products is in a designated spa space. Some hotels feature spas, and these types of products would fit right in with whatever else might be featured in the spa area.
There are several benefits of installing these products in a hotel. For one, they don't require any staff. Once they're set up, the user can control the entire experience from start to finish. In the aforementioned spa areas, guests can receive massages and obviously have to pay a masseuse, but with these recovery and wellness products, the chair itself is the masseuse, so there's no need to spend money on someone taking care of the guests' massage experience.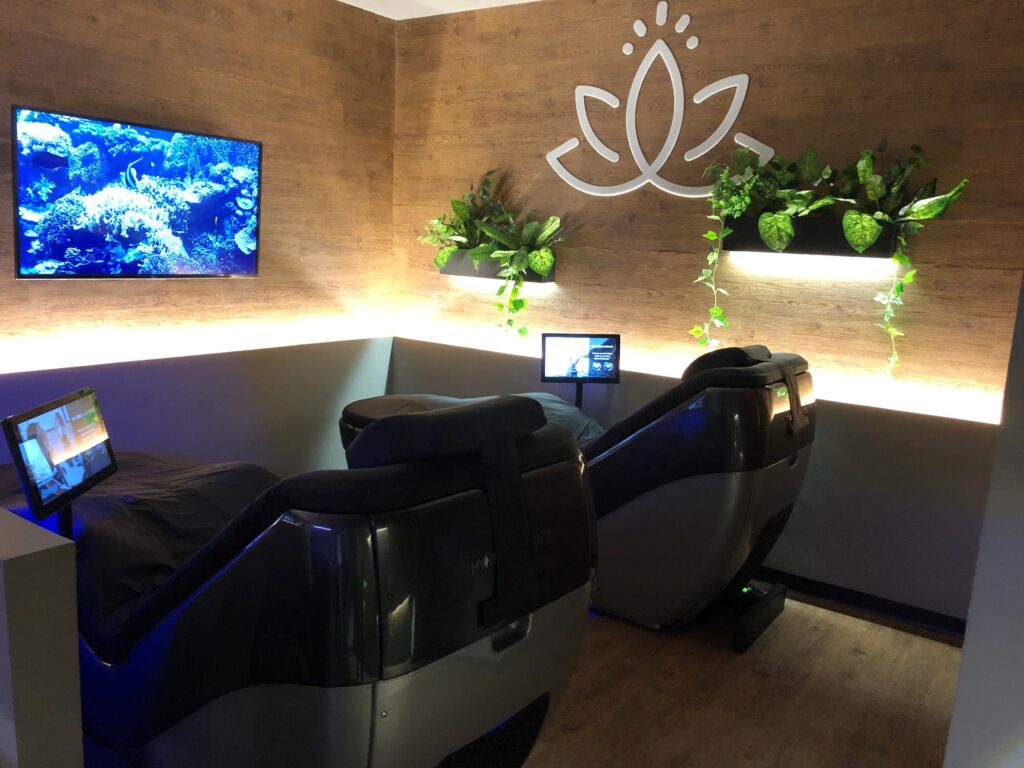 Secondly, they are easy to maintain. Once they're set up, staff members don't have to do anything else with them to keep them working well, and they don't require a water supply for setup. Finally, and most importantly, they can drive new customers in and increase revenue. There are multiple ways the products can increase that revenue. Hotels can charge for each session on the loungers individually for a certain number of minutes. They can also add a spa day package they can charge extra for, and that package can include a massage from a masseuse if available or a massage on one of the massage and recovery chairs. Hotels can also increase guest loyalty by providing elite travel program members with an exclusive wellness package.
Another benefit of having these products in a hotel is that they are likely to lead to positive reviews and customer referrals. The lounges can provide memorable experiences customers can't wait to tell their friends and family members about. As many hotel owners know, word of mouth, as old a marketing method as it is, is still extremely valuable.
Hoteliers should consider these types of stand-out ideas and products that can help them enhance the guest experience, increase the number of guests staying at the hotel and maximize revenue. Recovery technology is a prime example of the kind of amenity that can assist in making sure guests enjoy themselves while staying at their hotel.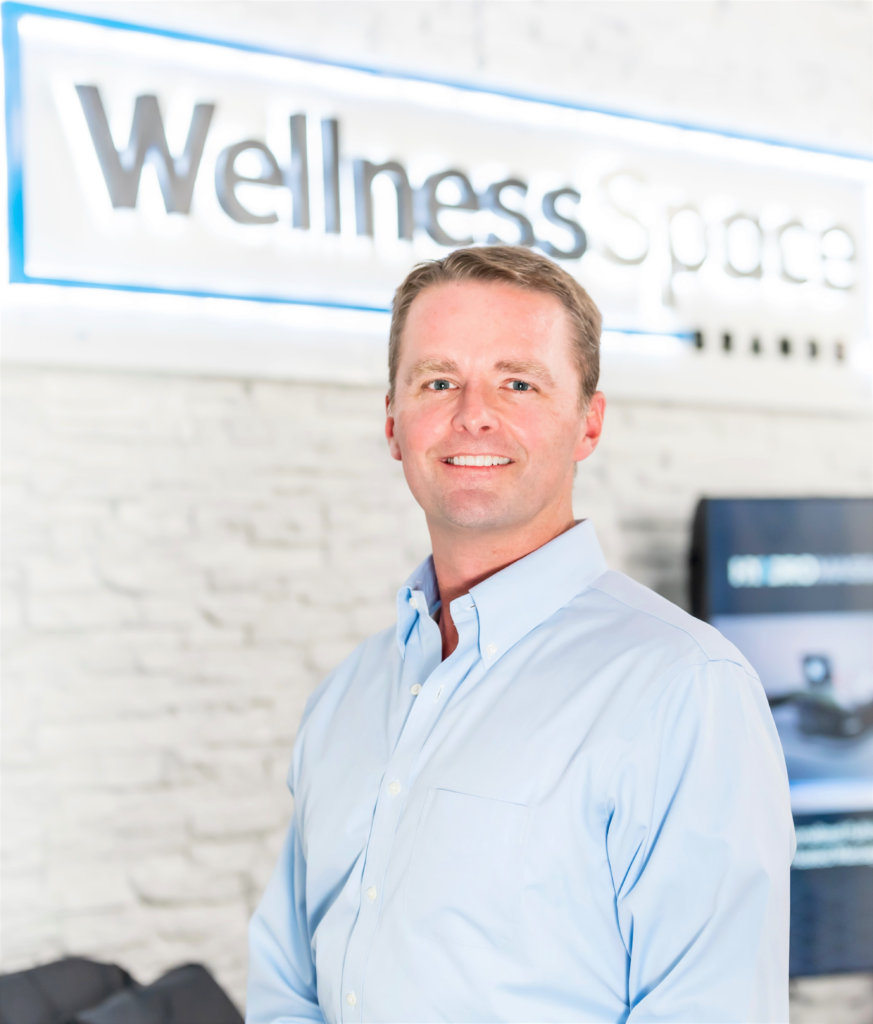 Kevin Conaway is the president and a board member of HydroMassage, and previously held various operations, marketing, and growth-oriented roles over his 18-year career at the company. Throughout his tenure, he has worked to create structure for growth, open new markets, develop new products, navigate the company through two successful private equity partnerships and helped achieve consistent 20%+ year-over-year growth for a period of nine years. Most recently, he helped lead the launch of two new wellness and recovery products in 2022: RelaxSpace Wellness Pods and CryoLounge+ Chairs. Prior to HydroMassage, Kevin worked in finance for Honeywell. Kevin received both his BS in Business/Finance and MBA from Clemson University.
Are you an industry thought leader with a point of view on hotel technology that you would like to share with our readers? If so, we invite you to review our editorial guidelines and submit your article for publishing consideration.