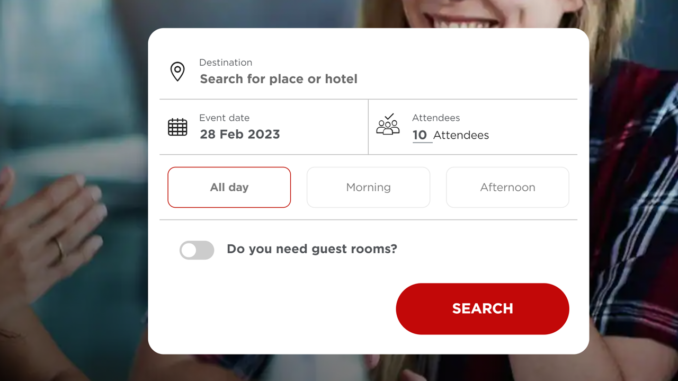 Radisson Hotel Group is making strides in its digital transformation with the expansion of its Book It Easy online booking platform for meetings and events, which is now available in all key conference hotels in EMEA. This innovative solution streamlines the venue sourcing and booking process for meeting and event organizers, saving them valuable time and effort.
The Book It Easy platform is designed to simplify the event planning process by allowing planners to input their event details, check real-time availability of meeting spaces, view rooms through a 360-degree view technology, book their preferred venue, and receive instant confirmation. The tool boasts a range of features, including 24/7 real-time availability of meeting spaces, transparent pricing, custom-made packages, secure online payment, and ground-breaking 360 technology.
Radisson Hotel Group has partnered with EY to develop the Book It Easy platform. The tool is fully compatible with the group's unified technology platform, allowing for real-time availability and transparent pricing based on event requirements throughout the booking process. The tool is built with a microservices architecture, which provides a swift and seamless user experience and scalability while ensuring rigorous privacy and security testing.
Radisson Hotel Group's Book It Easy platform is the latest addition to its Radisson Meetings offering, which provides tailored solutions for any event or meeting, including hybrid solutions that place guests and their needs at the heart of its offer. The group's 100% Carbon Neutral Meetings offering, developed in partnership with First Climate, automatically offsets the carbon footprint of every single meeting and event taking place at any of its hotels worldwide, at no cost to organizers.
"We are thrilled to have successfully launched our Book It Easy tool across key hotels in our EMEA portfolio over the last year," said Chema Basterrechea, Global President and Chief Operations Officer at Radisson in a press statement. "We conducted extensive research with our valued meetings and events partners to create this new platform and to ensure it includes all the technology and information required for a seamless, real-time experience."
Radisson Hotel Group has also leveraged technology to revamp its loyalty program, Radisson Rewards, to provide personalized benefits to its members. In October, Radisson announced that it has streamlined the loyalty program to only three tiers, Club, Premium, and VIP, making it the most straightforward program in the sector.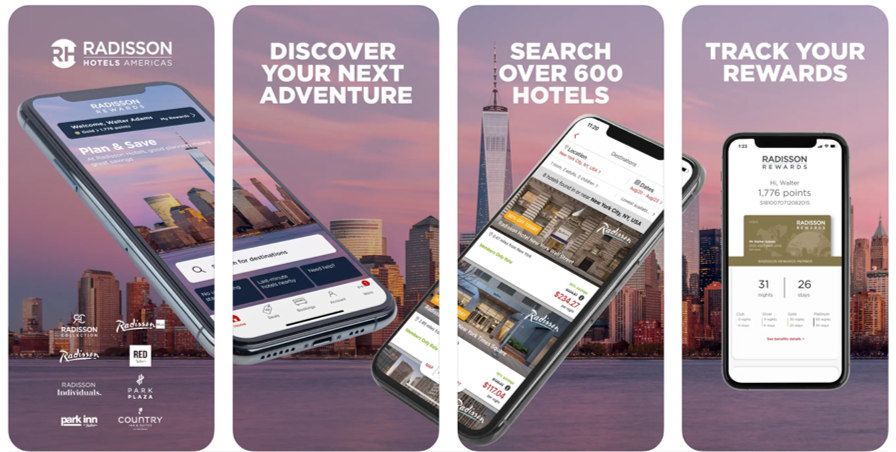 The loyalty program has been enhanced with a dynamic redemption model that allows members to book any room type in any hotel, making it easier to book an Award Night. Members have the flexibility to choose how many points to use for an Award Night or combine any amount of points with cash for room bookings and hotel services. The program now provides a more personalized experience for members, allowing for customized benefits tailored to each booking based on guest preferences and previous requests.
Radisson Rewards reportedly aims to be the most personalized loyalty program in the industry, with a comprehensive member profile that provides quick access to useful information such as previous bookings, invoices, and favorite hotels. The loyalty program has also been integrated for professional bookers and planners, allowing them to earn and redeem points when they book for others and on personal travel. Travel professionals can share their points with other members, use them to book meeting and event spaces, and earn extra points when they refer a new member.
Radisson Rewards also introduced a unique feature across industry loyalty programs, the Discount Booster, which allows members to boost their discount by reducing the number of points they earn for future reservations. The loyalty program has been designed to encourage new members to join and fast-track their member status as they stay at Radisson Hotel Group properties across the globe.