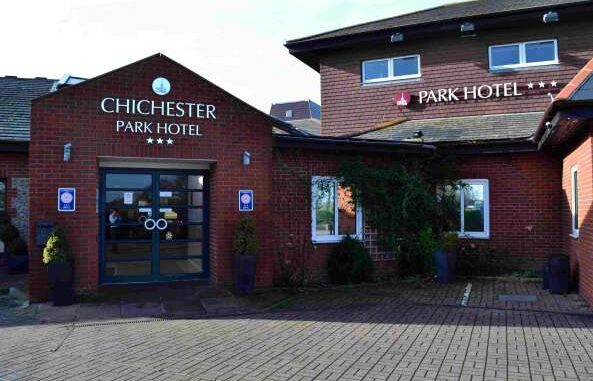 Chichester Park Hotel has deployed Infor Hospitality Management Solution (HMS) and Infor Sales & Catering (SCS), a fully integrated, event management software solution. The new cloud systems have streamlined and amalgamated key processes, laying the foundations for continued business growth.
The 86-room hotel in the heart of historic Chichester, England, was looking for a new solution to replace its incumbent system that was unable to keep pace with the demands of the growing business. Following a thorough assessment of the market and a six-way competitive pitch, Chichester Park Hotel chose the two solutions from Infor.
In particular, Chichester Park liked the ease-of-use of the solutions and their ability to not only integrate seamlessly with each other, but with other solutions and technologies, too. Infor HMS and SCS are already delivering benefits for the business, securing valuable efficiency savings and providing more insightful and accessible data than with the previous solutions. Infor SCS is helping to facilitate a frictionless guest experience, automating the entire booking process with an intuitive workflow at every stage of the customer journey. System integration furnishes the team with comprehensive business visibility at any moment in time.
"Put simply, the systems work for us," comments Kam Sanmukhani, Chichester Park operations manager. "The seamless integration of our core business processes has led to a more streamlined and efficient experience for both staff and guests. For example, when it comes to advanced deposit postings, we can now automatically charge cards in a couple of clicks, a process that used to take 90 minutes to do manually. The reporting functionality is excellent, too, enabling us to filter the data in a multitude of ways to reveal valuable business insights."
"Infor SCS gives us the ability to automate the entire booking process, from initial enquiry through to the final invoice. In combination with the functionality of Infor HMS, Infor SCS puts the scalable foundations in place to ensure sustainable and profitable business growth, helping us to deliver exceptional customer service whilst maximising revenues," Sanmukhani added.
"Infor HMS and SCS are built to meet the exacting demands of the hotel industry," comments Paul Griffiths, Infor hospitality business development manager for UK and Ireland. "As the team at Chichester Park has recognised, our flexible and scalable solutions deliver quantifiable business benefits, automating core processes to deliver that all-important quality experience for guests and staff alike. The efficiencies and valuable insights that our solutions deliver make them the ideal choice for hotel businesses keen to pursue ambitious growth strategies, boosting customer satisfaction as well as profitability."
Does your company have news it would like to share with our readers? If so, we invite you to review our editorial guidelines and submit your press release for publishing consideration.