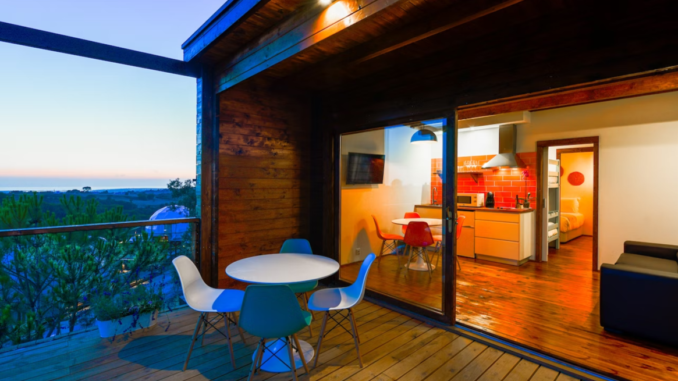 Germany, 03 March 2023: Reserva Alecrim Eco Suites Resort has maximized revenue per guest and more quickly realized its growth strategy due to the implementation of an intuitive, integrated hotel management solution from SIHOT.
The eco resort accommodation provider not only increased guest ratings on Booking.com and Google, but also achieved a 60% increase in guest spend by offering more services and experiences, with it's F&B business unit benefitting from a 70+% uplift. The digitalization of its operations, financial, administrative and booking processes allowed it to significantly reduce pressure on staff by nearly eliminating the need for 44 hours overtime per month as a result of automating time-consuming tasks.
Reserva Alecrim has also seen massive improvements to team communication across the 24-hectare site, and now provides an enhanced guest experience for billing and check-out – securing 70% increase in upsells throughout the property.
"A site of 24 hectares has become very close. With SIHOT, we feel that we are not that far from each other anymore. SIHOT has helped us grow, and is enabling us to plan an exciting future," said Lurio Alves, Hotel Manager, Reserva Alecrim Eco Suites Resort.
SIHOT was installed in January 2022, with the resort now using SIHOT.PMS, SIHOT.POS, Channel Manager and SIHOT.TRUST. Previously, the resort's staff were challenged by manual systems where the PMS could not integrate with other systems. The technology lacked the ability to add experiences and services to a room bill, causing delays in compiling single guest payments. With SIHOT's cloud-based solution, the team can access reports from anywhere and process invoices within a few minutes, resulting in a 75% time reduction.
"It's about making processes simple and with SIHOT, that's possible. Even training new staff is quick: they're up and running within a week. We have taken steps to further improve our offering and guest experience while improving our communication and pulling all the teams together. With more information we can achieve what we want. We simply couldn't have grown with our former PMS," continued Alves.
Reserva Alecrim is able to better manage its daily operations. The improved visibility of reporting has helped revenue generation, with department heads able to incentivize their teams to upsell when needed.
SIHOT's solutions enable the resort to integrate with a range of technologies, including channel managers capable of selling to 35 OTAs today compared to none previously. Its integration with the resort's billing system has helped it grow business, including partnerships with international travel agencies that required integrations for live availability.
"Lurio and his team have demonstrated the value of turning around processes by using technology to their advantage to reduce pressures while improving the experience – not just for the guest, but also quite clearly for themselves. It's fantastic to see a hospitality company make such significant gains in a short period of time where they have every confidence to continue their growth," said Carsten Wernet, Chief Executive, SIHOT.
Does your company have news it would like to share with our readers? If so, we invite you to review our editorial guidelines and submit your press release for publishing consideration.