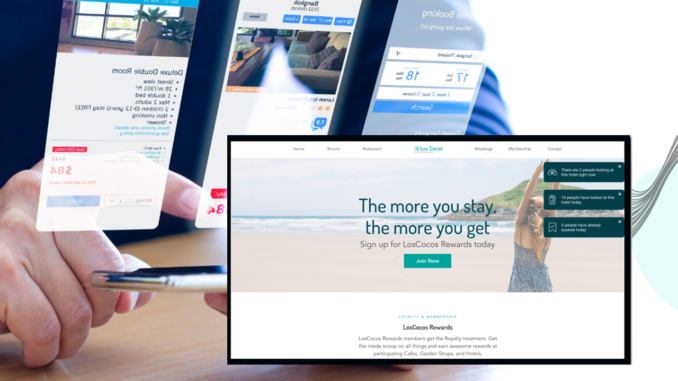 The Hotels Network (THN), a full-stack growth platform for hotels and DerbySoft, a leading marketing, distribution and connectivity solutions provider in the hotel industry, has entered into a strategic partnership to optimize hotels' direct channel performance by leveraging THN's suite of conversion and personalization products.
Through this collaboration, the technology brands will provide broader optimization options that ensure potential guests enjoy a more streamlined user experience resulting in higher conversions. In addition to fighting price disparities on the hotel website, THN's innovative technology uses machine learning techniques to predict user behavior and effortlessly personalize campaigns for each and every user. Combined with DerbySoft's quality traffic acquisition, client hotels will see an instant boost to their direct bookings as well as their loyalty program performance.
A recent metasearch study conducted by THN and DerbySoft with a mutual client hotel aimed to analyze the impact of personalizing the user experience on website conversion rates. The results of the A/B test showed that by driving qualified metasearch traffic to the website using Derbysoft, and combining it with an optimized user experience using THN's tools, direct conversions increased by +65% on average.
"The study reinforces the importance of personalizing the online booking journey to engage travelers and maximize revenue for hotels," said Juanjo Rodriguez, Founder and CEO of THN. "By partnering with DerbySoft, we are able to leverage our combined expertise to provide clients with a uniquely comprehensive solution that will make a real difference to their direct channel growth."
"We are delighted to partner with The Hotels Network to offer our mutual hotels the ability to further enhance their price integrity and personalisation across digital marketing channels to get the best out of this ever-changing digital landscape," added Charles BeeBee, Global Head of Marketing & Sales for Marketing Services by DerbySoft. "Strengthening hotels' value proposition across metasearch or digital media channels through such a partnership program will only boost our quest to ensure our mutual hotel partners succeed."
Does your company have news it would like to share with our readers? If so, we invite you to review our editorial guidelines and submit your press release for publishing consideration.