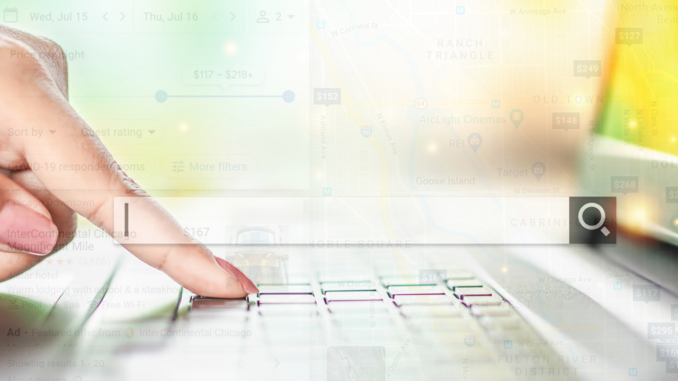 Hotel CRM, digital marketing, sales, and revenue strategy provider Cendyn has partnered with DerbySoft, a distribution and digital marketing services platform focused across the hospitality sector. This collaboration will provide hoteliers with the means to use the smartest artificial intelligence (AI) in the industry to power their metasearch advertising.
Collaborations between hospitality technology specialists like Cendyn and platforms such as DerbySoft make it possible for hoteliers to leverage AI to address the complexities in the metasearch marketplace. A combination of strategy specialists and machine learning technology means advertising campaigns are continuously optimized to ensure hotels are moving up the destination search results page and driving incremental upper-funnel demand.
For hotel brands, metasearch sites serve as a marketplace to compete for consumers at a property level. Advertising on them can drive significant web traffic and qualified leads, but managing the sheer amount of data involved in metasearch ad campaigns can be very challenging because of the vast number of online travel agencies (OTAs) operating in the space and the variety of real-time customer inputs metasearch enables. The DerbySoft solution focuses on automation and machine learning to make it possible for hotels to focus on their commercial needs.
"As our industry evolves at a rapid pace over the coming months and years post COVID-19, collaborations like these become increasingly imperative. We know that recovery from such a devastating global pandemic will not be easy, but we are determined to provide the tools and automation for hotels to come out of this faster and more successful than they've ever been," said Tim Sullivan, President at Cendyn. "We are delighted to partner with such a leading, innovative force in the distribution and digital marketing space and look forward to seeing many success stories from this collaboration as hotels start to reopen."
"Even given the current situation, the potential of metasearch is continually increasing with new multipliers and more granular geographic targeting being made available. More than ever, it will be important for hotels to ensure their properties are front and center as countries reopen and travel demand increases. Working with partners like Cendyn puts this power into the hands of more hoteliers, driving more revenue and more demand for them across the globe," said Ken Nishizu, President, Marketing Services at DerbySoft.