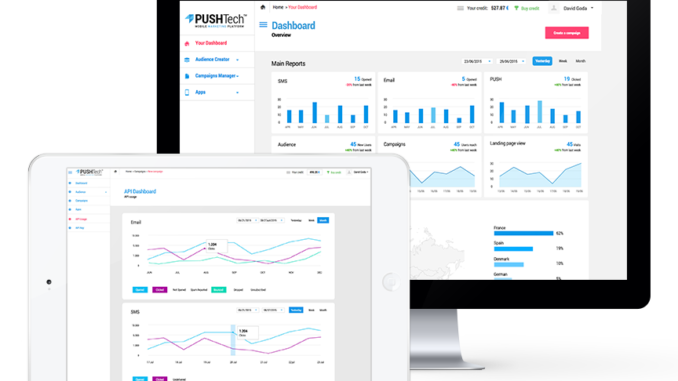 Cendyn, a catalyst for digital transformation in the hospitality industry, has announced its strategic acquisition of PUSHTech, a pioneering force in hotel Customer Relationship Management (CRM) services and marketing automation technology. This milestone solidifies Cendyn's commitment to investing in the future of CRM by doubling down investment in innovation, customer-centric solutions, and the empowerment of hoteliers to optimize revenue streams through advanced CRM strategies.
PUSHTech is a cloud-based Customer Data Platform (CDP) and CRM platform that offers an integrated solution for the hospitality industry, excelling at marketing automation across channels, guest journey automation, and sales CRM. Built on a modern tech stack, the platform allows you to unify, segment, and take control of your databases to increase direct bookings, improve guest loyalty, and automate the guest journey using email, SMS, WhatsApp, social media and more.
In an era where cultivating guest loyalty presents an ever-increasing challenge, the acquisition of PUSHTech reinforces Cendyn's dedication to growth and advancement in the CRM landscape. This strategic move exemplifies Cendyn's commitment to equipping hoteliers with the tools to cultivate enduring relationships with their guests, ultimately driving loyalty and, in turn, profitable revenue streams.
"By seamlessly integrating PUSHTech's next-generation technology into Cendyn's portfolio, we are poised to elevate the industry's standard for hoteliers seeking to amplify their sales and marketing CRM capabilities," said Jack Blaha, CEO at Cendyn. "Our customers are centered around their guests, and our mission is to empower them to refine the guest experience through sophisticated technology and services. This acquisition doubles down on that mission, and we're thrilled to explore the boundless potential of PUSHTech to bring it to fruition."
"We are incredibly excited about joining forces with Cendyn," said Carlos Moncho, CEO at PUSHTech. "The combination of Cendyn's CRM heritage and our technology advancements put us in strong stead to drive CRM innovation for our industry. With a combined focus on driving loyalty and profitable revenue for our customers, we're excited about the opportunity this acquisition offers to our industry."
The acquisition represents a landmark moment in Cendyn's journey, marking a transformative step for the industry as Cendyn looks to provide a next generation CRM platform for the industry. Through this acquisition, Cendyn reaffirms its commitment to innovation and its mission to empower hoteliers, revolutionizing the way they connect with guests, foster loyalty, and drive profitability.
Does your company have news it would like to share with our readers? If so, we invite you to review our editorial guidelines and submit your press release for publishing consideration.