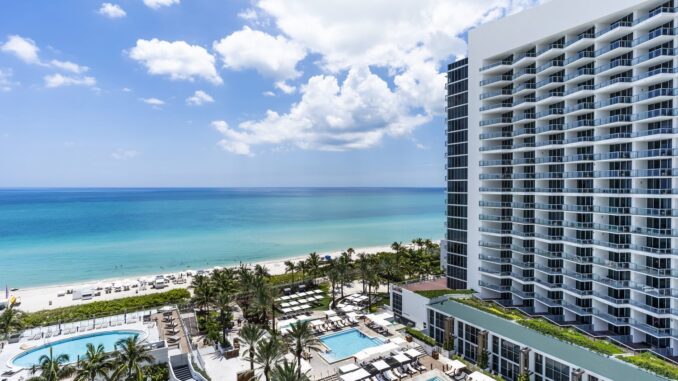 Curator Hotel & Resort Collection, a vibrant and expanding collection of 90+ fiercely independent small brands, lifestyle hotels, and resorts spread across the United States, has joined forced with Oaky, the hyper-personalized hotel upselling solution. By coming together, Curator members can maintain the distinct identity of each property while harnessing the power of scale.
Curator Hotel & Resort Collection, renowned for its quality and variety of independent hotels, embarked on a meticulous selection process to identify a partner that could meet their rigorous criteria for automation, innovation, integration, and overall excellence. Oaky's unwavering commitment to these values and its proven track record as the top hotel upselling software, as recognized by Hotel Tech Report for 6 years in a row, made it a stand-out in the competitive landscape. Continuous innovation such as the integration with leading RMS provider Duetto – also a preferred vendor for Curator- was also a deciding factor. In this collaboration, Curator Hotel & Resort Collection will recommend Oaky as a preferred upselling tool for their members.
"We are honored to have been chosen by Curator Hotel & Resort Collection," said Erik Tengen, co-founder and CEO at Oaky. "Having been vetted as a preferred upsell software demonstrates the trust Curator has placed in us to deliver outstanding guest experiences while maximizing operational efficiency. We are proud to be part of Curator's vision for curating hotels, curating unique experiences, and now curating a cutting-edge tech stack."
"Curator is focused on providing our members with the most innovative tech solutions and operational opportunities to grow revenue and service their guests," said Brent Hayhurst, Director of Program Development at Curator.  "Oaky has proven to be a prominent player in the upsell solution category.  Solution enhancements such as the integration with revenue management systems, like Duetto, and the recent launch of a front desk upsell product is expected to add incremental value to member hotels that choose to adopt Oaky as part of their guest journey."
Furthermore, Oaky's strategic alliance with Curator opens up new avenues for business growth, particularly in the United States market. With a strong network that includes renowned industry players such as Sage Hospitality Group, Davidson Hospitality Group, Pebblebrook Hotel Trust, and other esteemed partners, Curator Hotel & Resort Collection is well-positioned to amplify the exposure and visibility of Oaky to independent hotels across the United States.
As a testament to the mutual benefits of this alliance, Oaky and Curator have formed a preferred agreement that provides substantial cost savings for member properties when they opt in for the comprehensive solutions offered by Oaky.
Does your company have news it would like to share with our readers? If so, we invite you to review our editorial guidelines and submit your press release for publishing consideration.