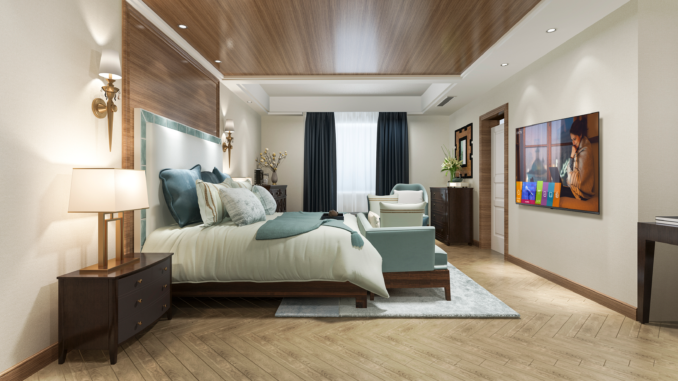 In the ever-evolving landscape of hotel amenities, one area where hotels have been hesitant to embrace change is guest access to hotel TVs via HDMI cords or via wireless communication protocols that allow streaming between devices. This reluctance can be attributed to several factors, with one obvious concern being the potential loss in revenue from rented movies.
Traditionally, as we all know, hotels have relied on pay-per-view movie rentals as a significant source of revenue. By limiting guests' access to external devices, hotels can ensure that guests utilize the hotel's entertainment services and pay for premium content. Allowing guests to connect their devices opens up the possibility for guests to stream their own content, reducing the demand for rented movies and leading to a loss in revenue.
Moreover, hotels often invest in partnerships with cable providers or content providers to offer exclusive access to movies and TV shows. These partnerships come with contractual agreements and revenue-sharing models, which are built around the assumption that guests will primarily rely on the hotel's in-room entertainment options. By enabling guest access to hotel TVs, hotels risk breaching these agreements and disrupting established revenue-sharing arrangements.
Allowing guests to connect personal devices also raises the possibility of guests accessing and sharing copyrighted material on hotel TVs, which could expose the hotel to potential legal repercussions. Hotels have a responsibility to protect intellectual property rights and ensure compliance with copyright laws. By limiting guest access to external devices also enables hotels to curate a unified entertainment experience that aligns with their branding.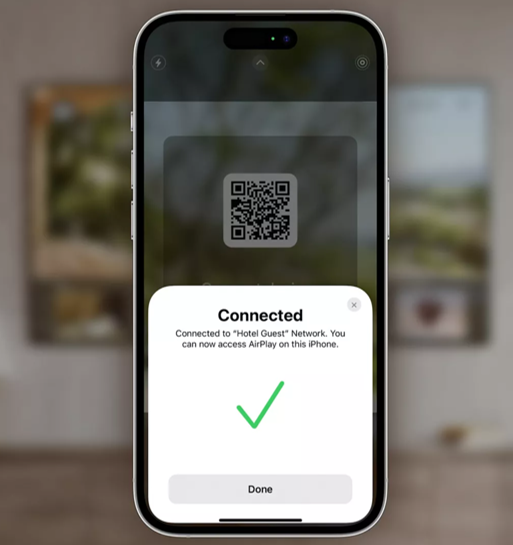 Technological advancements and changing consumer expectations, however, are leading to a shift in this approach. In a groundbreaking move, LG Electronics, a leading provider of in-room hotel TVs, has announced the introduction of the world's first commercial television sets to feature Apple AirPlay technology support for hotels. This development offers guests a seamless and secure way to share content from their iPhone or iPad to their guest room TV, revolutionizing the in-room entertainment experience.
The collaboration between LG and Apple aims to meet the increasing demand from consumers for simple access to their personal media options on larger screens, wherever they are. "Hotels that offer this feature will have an immediate leg up with travelers who use Apple devices, boosting guest satisfaction while providing real differentiation from local competition," said Michael Kosla, the hospitality vice president at LG Business Solutions USA, in a company press statement.
The implementation of AirPlay on LG Pro:Centric Smart Hotel TVs will commence later this year at select properties, offering guests an unparalleled in-room entertainment experience. One of the standout features of this integration is the simplicity and security it provides. Guests can connect their iPhone or iPad to the LG smart hotel TV by scanning a unique QR code, eliminating the need for logins, passwords, or the download of additional apps. This user-friendly approach ensures a hassle-free experience, allowing guests to effortlessly access their personal entertainment apps and accounts on the big screen in their room.
LG's announcement comes shortly after Apple's confirmation of AirPlay integration in hotels. While LG is the first display manufacturer to confirm AirPlay integration following Apple's WWDC23 announcement, it is expected that other brands will follow suit, further expanding the availability of AirPlay in the hotel industry. As this technology rolls out to more hotels, it not only benefits guests but also presents opportunities for various shared spaces, including conferences and other events. For at least some hotels, the question is how the new service with impact traditional revenue opportunities from in-room entertainment options.